Memories of summer at Santo Pure Oia Suites & Villas.
As cooler breezes kiss the island of Santorini, at Santo Pure we raise a glass to our valued guests and our precious shared memories of recent months.
What did we love the most?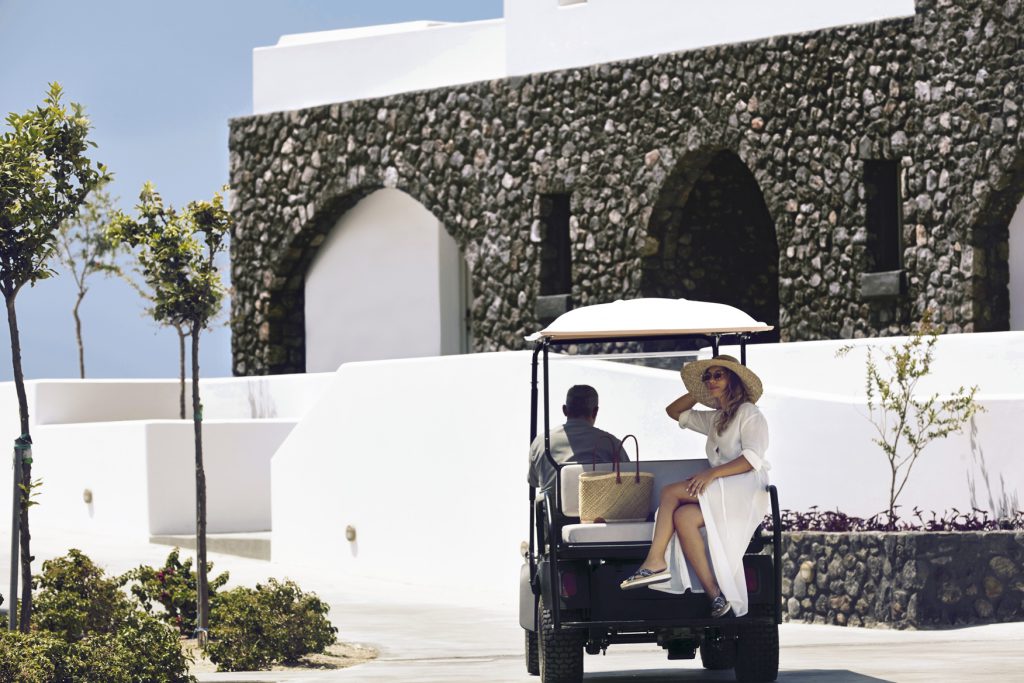 What shone as warmly as the world-famous Santorini sunset was our people. We believe in excelling in customer service; it's at the heart of our philosophy, but in the summer of 2020 our care, sensitivity and attention to detail reached new heights, with the extra responsibilities brought on by the Covid-19 pandemic. Guests commented on the extraordinary efforts made by our staff, at reception, in housekeeping, and in our restaurants and bars, to make guests feel safe at all times. Our people, specially trained to deliver new approaches to guest security, where the human face of our efforts to adapt the hotel to the most stringent safety standards introduced for covid compliance.
What excited us?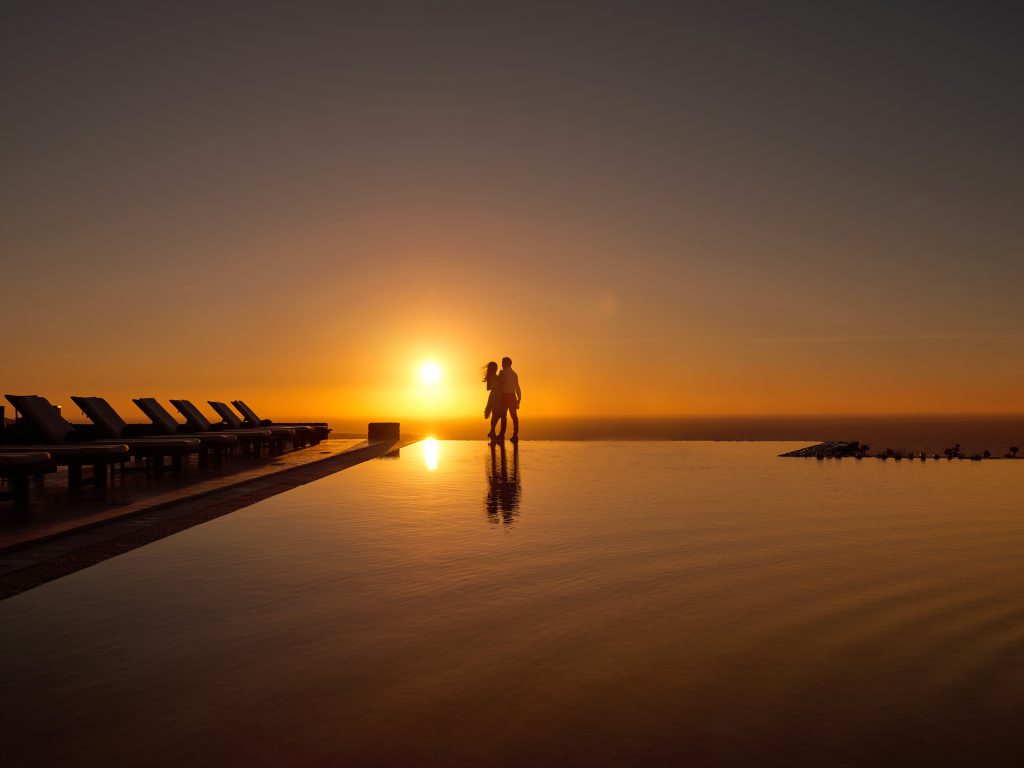 Just five minutes walk from the heart of Oia village, Santo Pure's stunning location offering an intimate and breathtaking view of the Santorini sunset, as always, proved a highlight for our guests. Watching the earth's life-force slowly descend below the Aegean horizon in a flood of red and orange is the iconic Santorini experience, and we are fortunate at Santo Pure to be able to share this experience, this life-affirming wonder with those who stay with us. At Santo Pure we believe hospitality is about celebrating life and all its wonders.
What did we taste?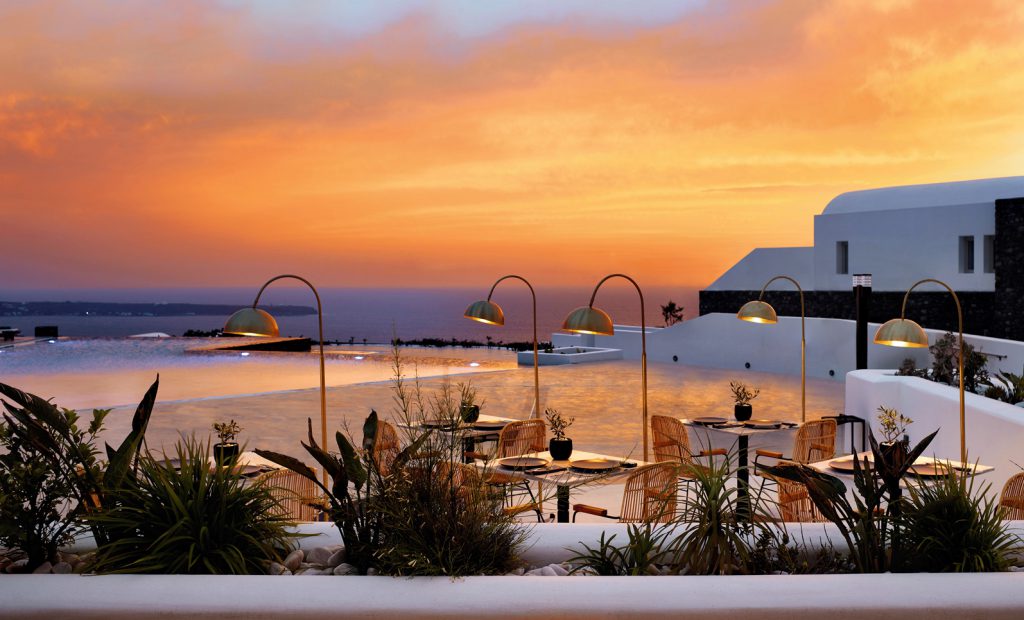 The tastes and scents of Santo Pure will long be remembered by our summer visitors. At our premier restaurant, Alios Ilios, while redesigned for covid compliance, executive chef Vassilis Katsikas invited diners on a delicious journey – an exciting exploration of Greek cuisine, its health-enhancing properties, and particularly the traditional dishes of the Aegean islands. Guests savoured dishes such as sea bream with artichoke – a la Polita; trahanas – a delicate grain soup with shrimps, the classic Aegean favourite octopus with fava, and our seven stage degustation menu – an exquisite journey through our top signature dishes.
Where did we relax?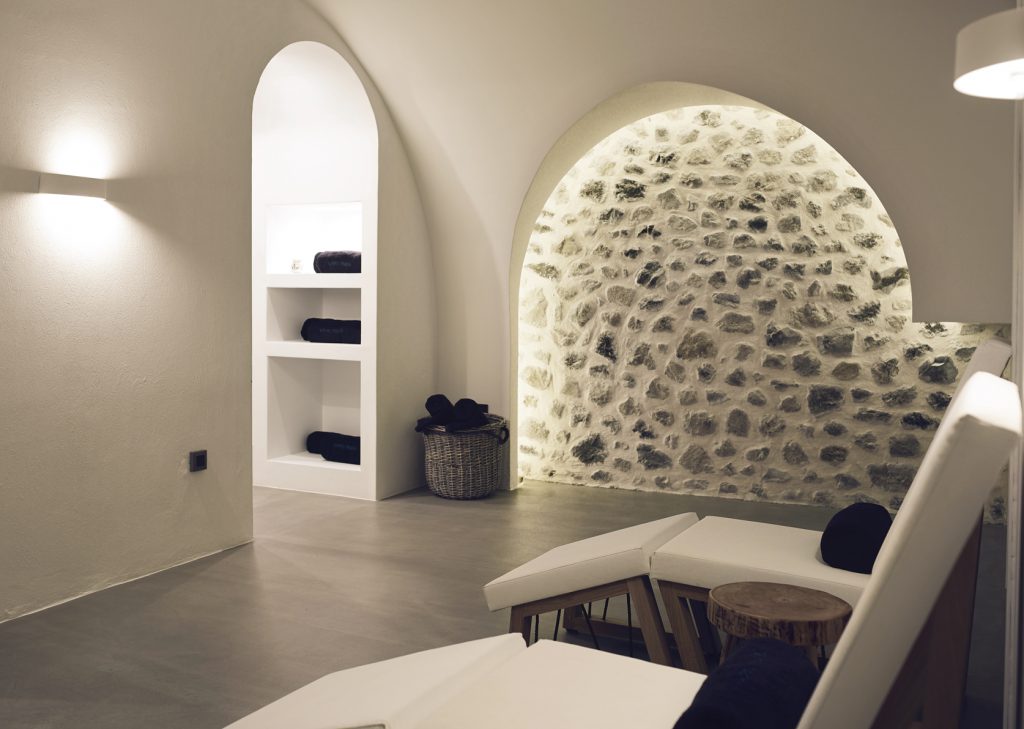 To complement our gastronomy at a time when well-being and health were uppermost in our thoughts, our Anassa Spa provided a haven for tranquil relaxation, with guests enjoying treatments and massages, designed to cater to their every need.
Once again "meraki", that almost untranslatable Greek word that describes an act of creativity, passion and love – made from the soul – defined all our offerings in the summer of 2020.
To our guests – past and future – we wish you good health and happiness.
We wait for you.
Until then #KeepDreaming