Our mixologists bring you a step closer to summer tastes and aromas with these two cocktails
A taste of the Santorini distilled in two cocktails that our Mixologists prepared for you inspired but the magical sunset of Santorini and Greek distills and flavors.
Imagine you have laid back at our Poolside Bar with a spellbinding vista over the sunset with your beloved ones.
Till we welcome you our mixologists Jason and Antonis, welcome you to follow the steps for these easy-to-make recipes and enjoy them at your own comfort.
Essence of Spring
Bitter/ Herbal/Dry
by Jason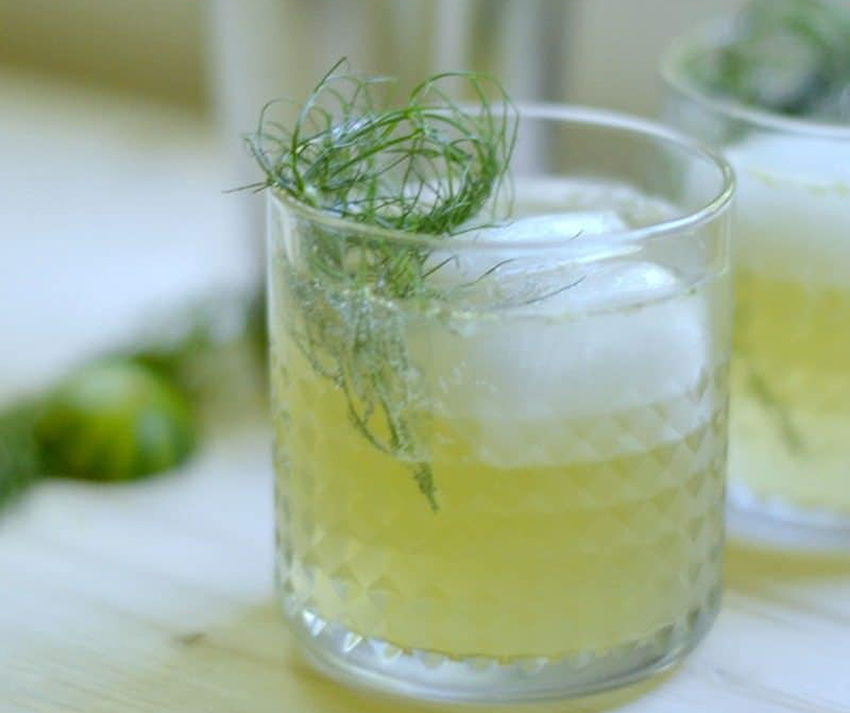 Ingredients:
20ml Grace gin
30ml Suze
25ml Rosolio di Bergamotto
2 drops Rhubarb bitters
Method:
Add all the ingredients into a mixing glass with ice and stir until they are well-chilled. Then, strain into a glass, filled with large ice cubes.
Garnish with fresh fennel and Kalamata olives.
Dusk and Sky
Sweet/ Bitter/ Bubbly/ Refreshing
by Antonis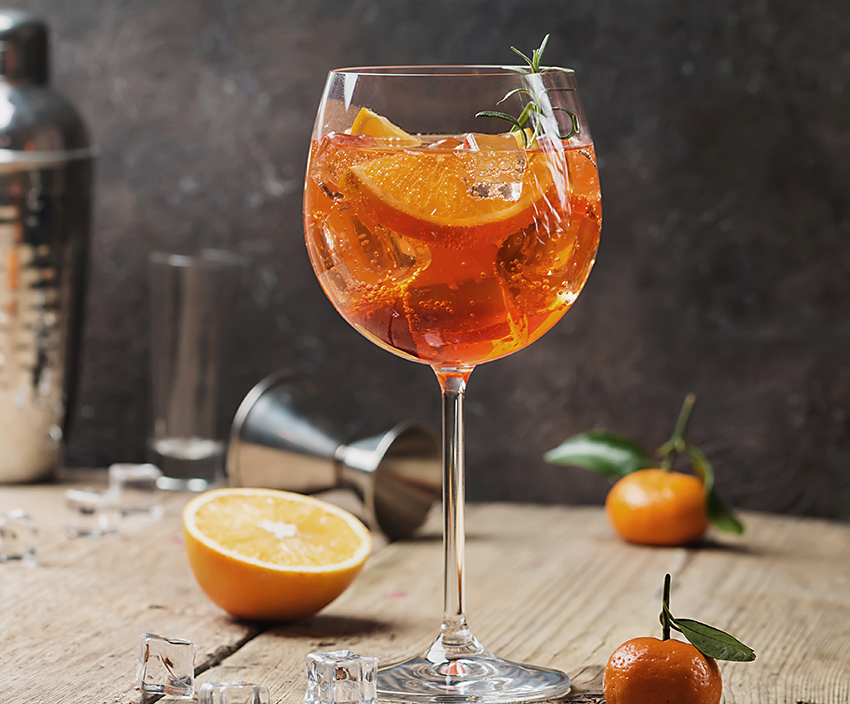 Ingredients:
45ml Aperol
10ml Ouzo
80ml Prosecco
10ml Tangerine Oleo Saccharum*
Method:
In an ice filled wine glass, place all the ingredients and top up with some sparkling lemonade. Stir and you are ready to enjoy. Garnish: Mint or Basil leaves
*Oleo Saccharum recipe: In a bowl, add the peels of 2-3 tangerines, 150 gr white sugar and let it rest for 18-24 hours. After that, remove the peels and add about 50-70ml warm water.