Our Guest Experience Specialists guide you to Santorini's five emblematic beaches
The beaches of Santorini have an otherworldly appeal and are a blessing on this enchanted island. Each beach has its own character and unique features, but most have dark lava sand, and crystal blue waters. Here's a list of Santorini's five emblematic beaches recommended by our Guest Experience Specialists:
Red Beach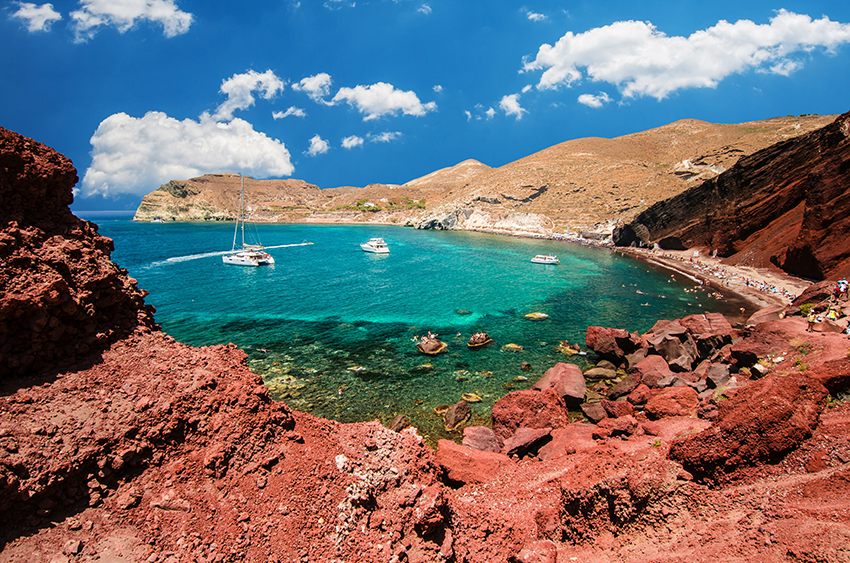 By many accounts the most beautiful beach of Santorini, the Red Beach is at least one of the most scenic you will find on the island. It is located near Akrotiri village, just a few steps away from the famous prehistoric site. The beach has taken its name by the red volcanic rocks towering over in mesmerizing contrast with the sapphire colour of the sea.
Kamari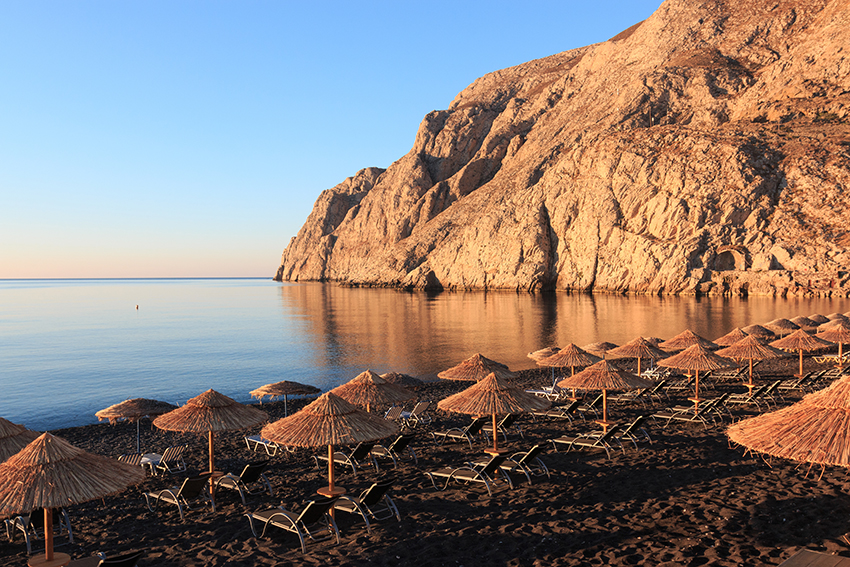 One of the most famous beaches of Santorini, Kamari Beach lays at the foothills of the Mesa Vouno Mountain. It is a Blue Flag, well-organized beach, with all kinds of facilities. Here you'll find all sorts of bars and restaurants, nightclubs, and shops, as well as a delightful promenade.
Perissa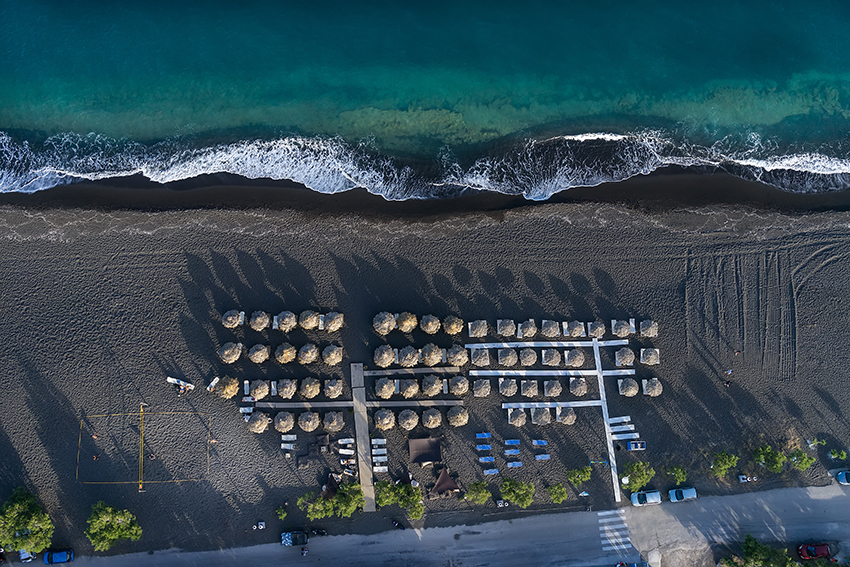 Perissa Beach is located at the foothills of Mount Mesa Vouno on the southern part of the island. Perissa is all about a typical Santorini beach. It is a black volcanic pebbles and clean waters, perfect for windsurfing, scuba-diving and parasailing. Perissa is a well-organized Blue Flag beach with lifeguards on duty and all kind of facilities, while you can also a few quiet spots for those that prefer a dose of privacy.
Vlychada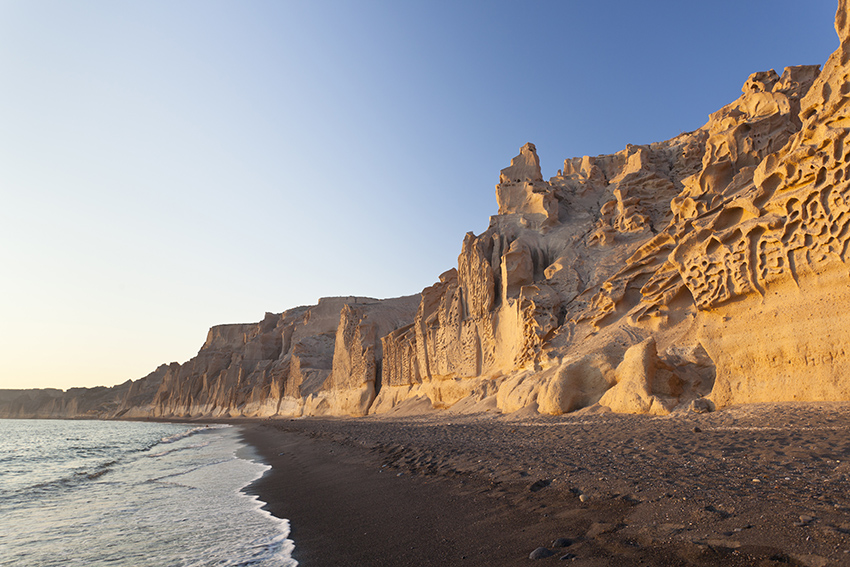 Also known as the Moon Beach, a well-deserved nickname for its spectacular lunar landscape, Vlychada Beach enjoys a striking location on the south coast of Santorini in an area dominated by impressive cliffs and shallow waters. Like most beaches of Santorini, it has black volcanic sand and pebbles, while its emblematic landscape adds an otherworldly character to this beautiful beach.
Perivolos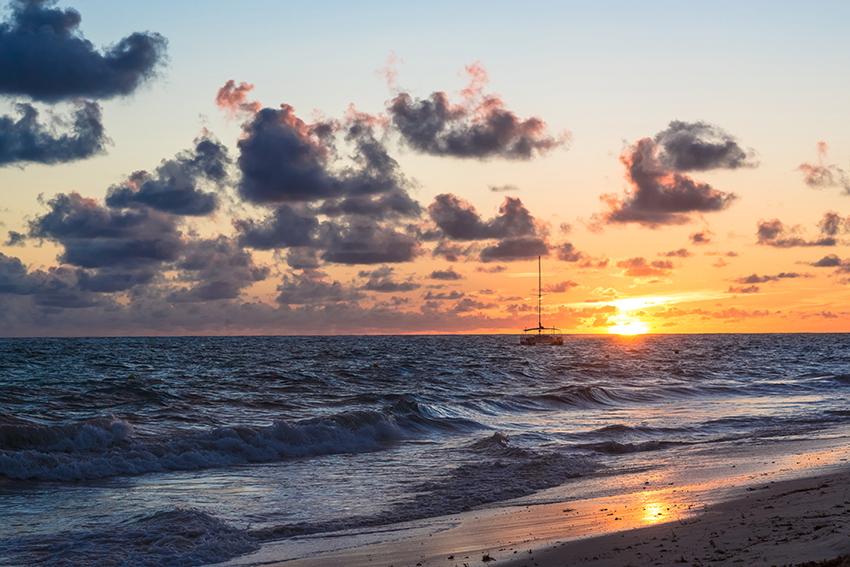 A famous location for wedding ceremonies and receptions, Perivolos Beach is located on the south-east coast of Santorini, not far from the village of Perissa. It is a lively destination, with beach parties galore and vibrant nightlife.