If there is one thing most people know about Oia is that the sunset observed from here has the stuff of magic dreams. It's not hard to imagine a divine painter creating the Oia sunset in the sky with his brush, but you don't have to be an artist to fall under Oia's spell.
Oia Sunset: Best Places to Watch It
The Sunset Serenade point is one of the busiest spots to admire the famous Oia sunset. This is where you will face the crowds, who are usually loud and busy taking selfies and pictures. They begin gathering at this viewing point one hour before sunset, and stay all the way through, to finally celebrate the spectacle with a round of applause. It's a moving moment to see how nature fascinates so many people from so many different places.
As the sun dips into the sea, the sky and the water turn to shades of yellow, orange and fantastic purples. The houses of the coast lit up with a pinkish-orange glow: this is the moment to snap a picture, and you don't need to be a pro to get an amazing memento.
Pretty much every spot in Oia is a good vantage point to watch the sunset, from the donkey steps to the old port of Naoussa, all the way to the walls of the ruins of the kastro, which welcome thousands of tourists at sunset. This is truly the busiest spot, and not at all a romantic experience – people begin their pilgrimage to this spot sometimes two hours before the sunset. Find a rooftop away from the crowds if you want to observe the sun diving into the sea in peace.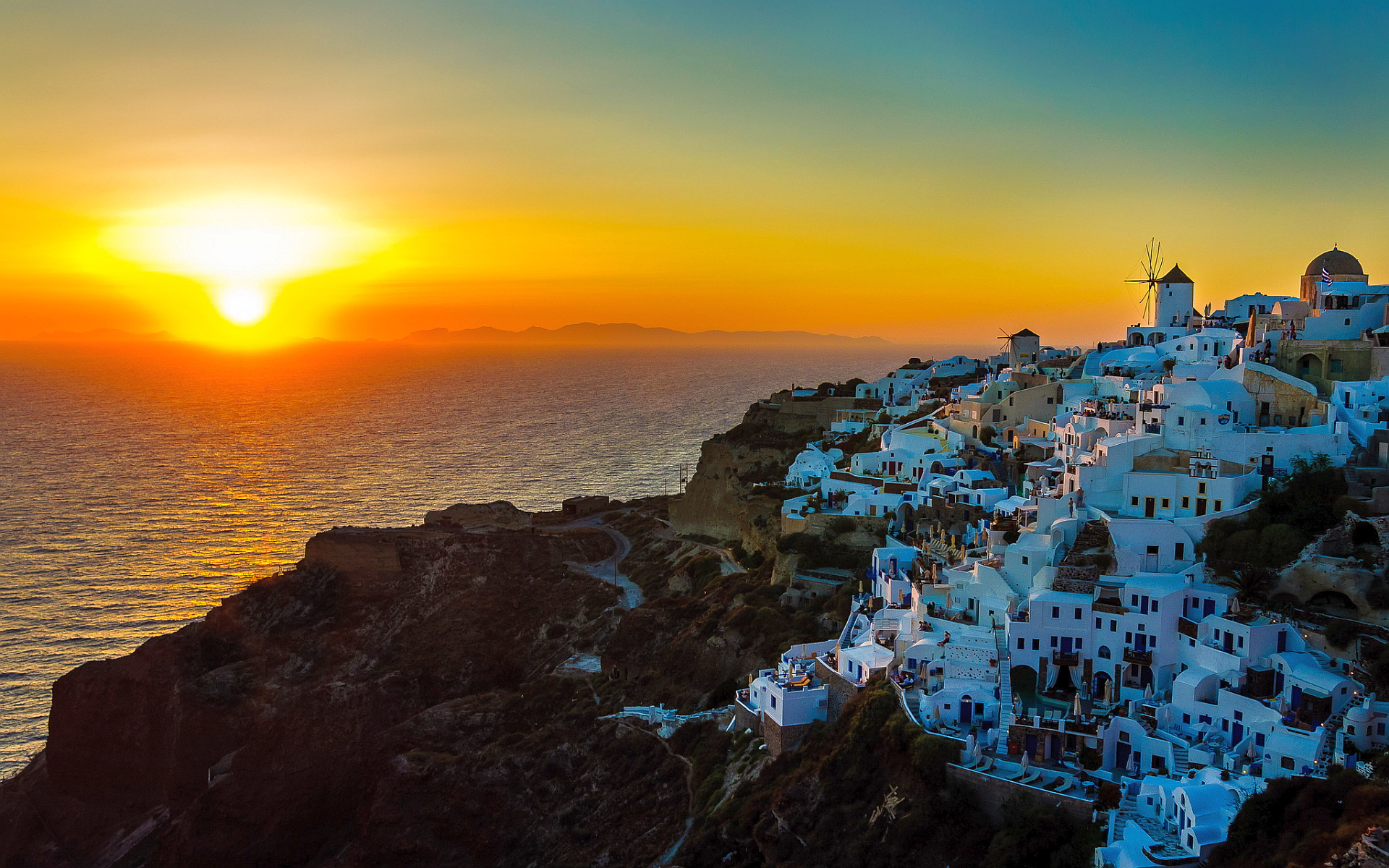 From  Santo Maris Oia Luxury Suites & Spa however you can watch the sunset without being disturbed by large numbers of tourists, as our resort is ideally located right next to the famous cliffs of the Sunset Serenade point. It is quaint and romantic, secluded from the world outside, and equally fascinating when it comes to the colors of the sky.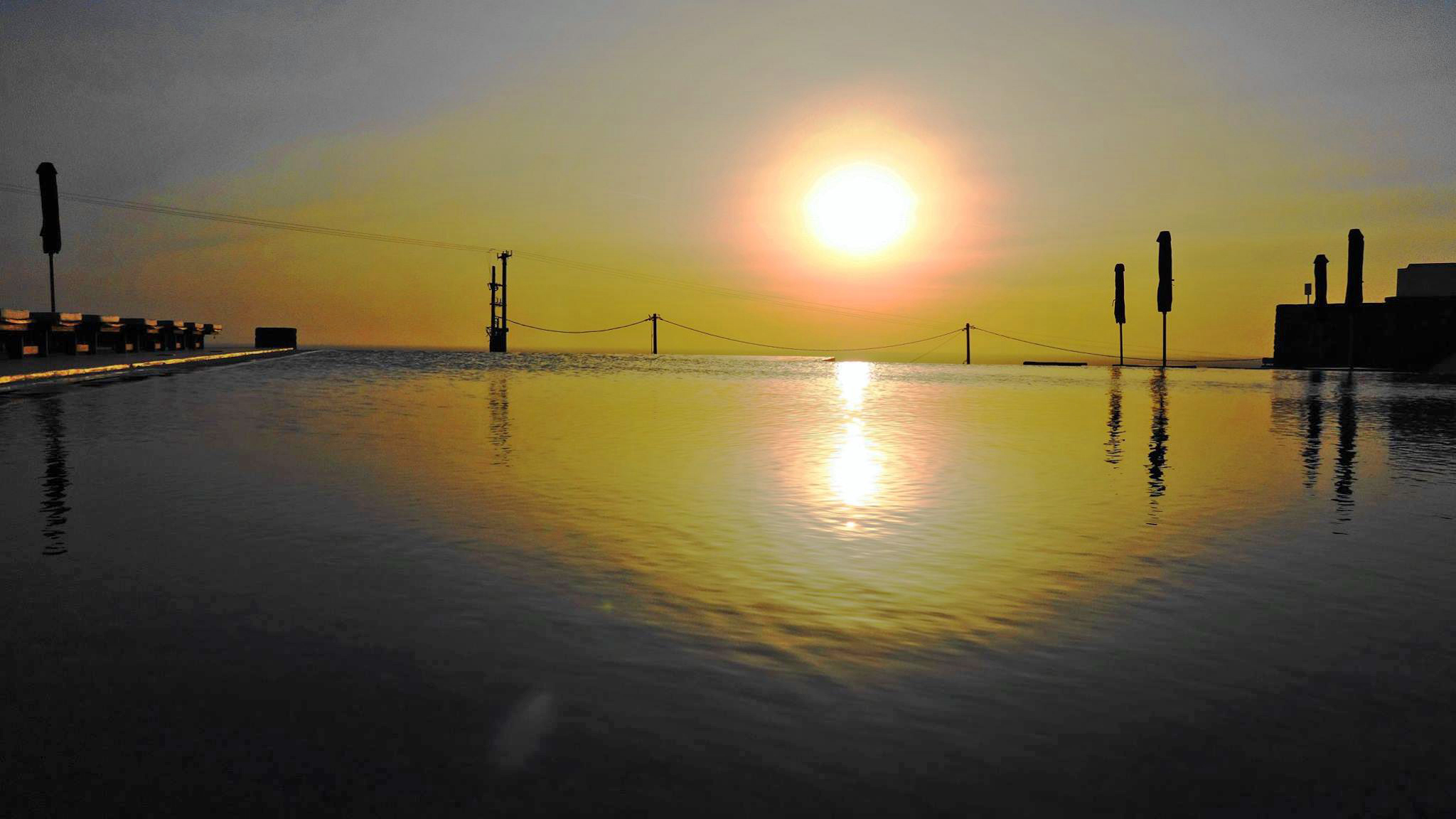 Finally, if you take a sunset cruise, you will have an unforgettable sunset experience. There are several companies offering yacht tours, with a full experience ending sailing across the caldera towards Ammoudi port, for the most breath-taking sunset in the world.