The traditional cliff houses of Oia are world-known for their mesmerizing beauty, as they are often photographed and used to advertise Santorini abroad.
The Greek National Tourism Organisation started a preservation program to restore and develop these settlements in 1976, which led to finding new uses for some of the houses, which are now offering accommodation for tourists, or were converted into restaurants and taverns highly sought-after not only for traditional regional cuisine but also for spellbinding views over the sea. The restoration efforts brought the Greek National Tourism Organisation the Sofia Architectural Biennale prize in 1986.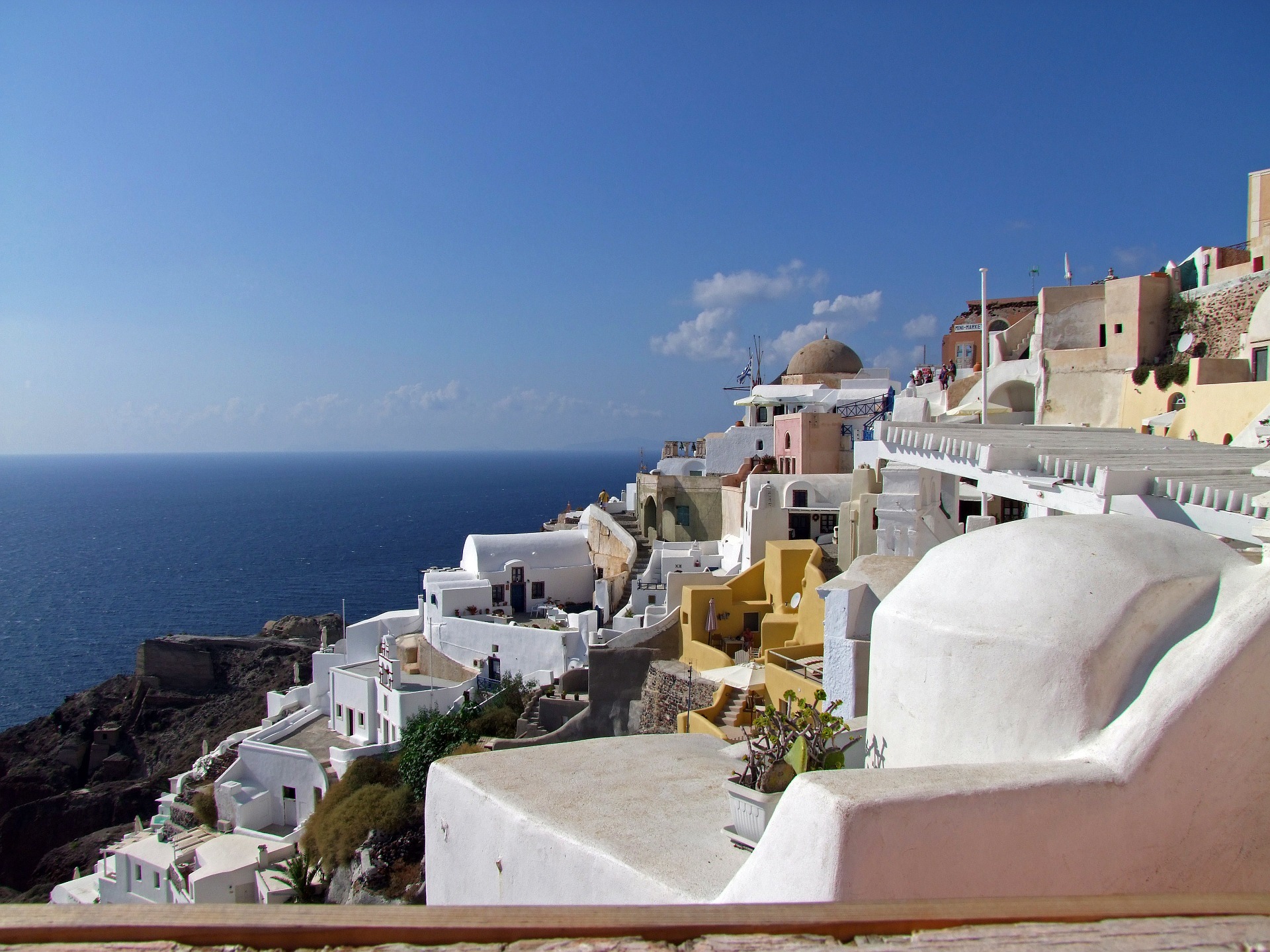 Locals had to overcome the building challenges of the Caldera. The ground roughness and the difficulty of bringing conventional building materials up the rock led to the development of a unique architectural style, particular to Oia and the Cyclades: vaulted "caves" or yposkafos (dug into the rock). Sometimes these homes have stone extensions outside the excavated section, usually covered by a dome. The cave houses are excellent in terms of thermal performance in winter and summer, maintaining constant temperatures, however, in colder seasons additional heating reduces troublesome moisture.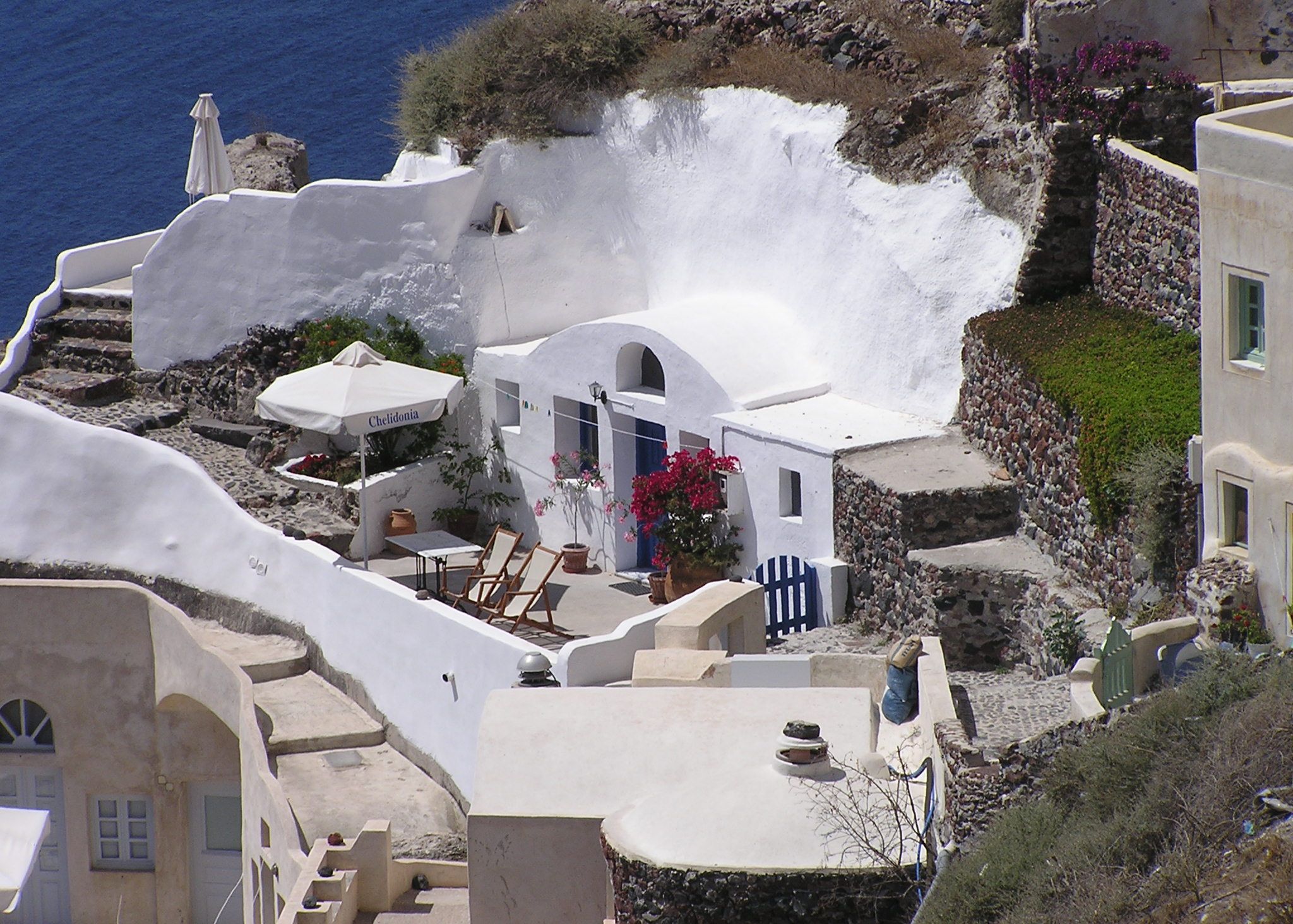 Another particularity of the cliff houses of Oia is that they follow the natural lines of the caldera, facing south and west to enjoy as much direct sunlight as possible.
Originally, most of these homes were colored in earthy tones, but only a few still maintain this tradition, as the general preference now is white, which contrasts beautifully with the blue domes of the churches. When you visit Oia's Naftiko Mousio, the Thira Naval Maritime Museum, you will find that many of these homes were residences of the crews of the ships. Although it was always small, Oia was an important ship-owners town; "in 1890 for example, when the total population did not exceed 2500 people, there were 130 ships belonging to Oia natives and a small shipbuilding yard."* Oia has an entire neighborhood of yposkafos built by common seafarers. However, their captains had built kapetanospita or captain's houses. These were Venetian-inspired mansions on prime location atop the caldera, enjoying bewitching sea views. They also had spacious courtyards and rainwater tanks.