Imerovigli, which rules at the highest point of the caldera, has the stuff of postcard blues, especially when the sun sets into the Aegean.
From Santo Maris Oia Luxury Suites & Spa you can take a day trip to reach this picturesque village as a hike will take more than two hours, and believe us, you will be tempted to stop often on the way to admire the sea and the landscape. But a drive takes about twenty minutes, and many guests prefer to take a cab rather than to adventure off the beaten path. Either way, it is a rewarding endeavor. Catch the sunset here: there are not as many tourists as you will have to face in Oia, and the views are equally awe-inspiring. Seen from the sea, the village lines up an odd and busy cluster of whitewashed houses, but once you are there, the wonders of Santorini unfold before your eyes as if painted by an Asimis.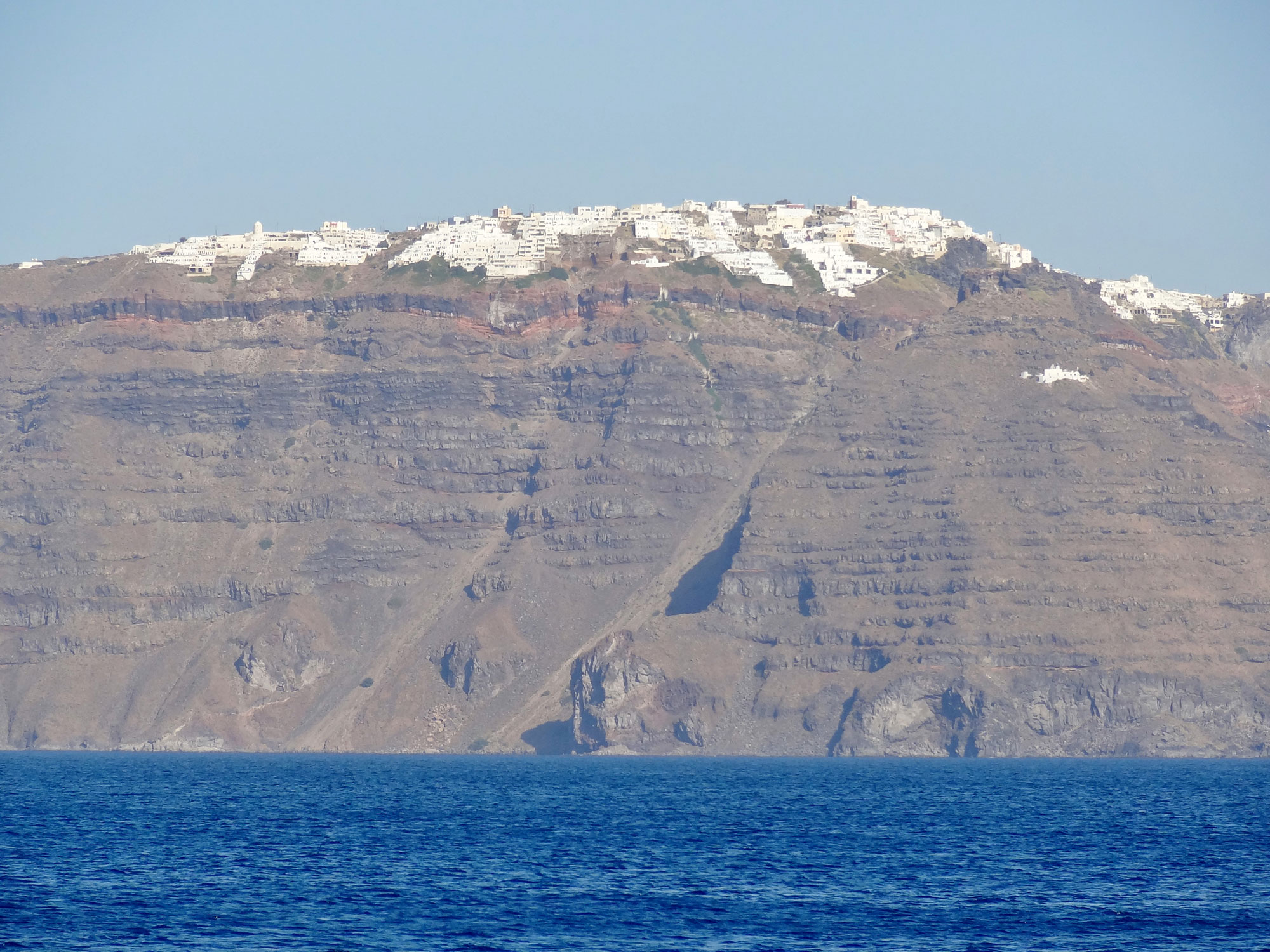 Imerovigli has its distinctive appeal. Yes, it is the best place on the island to watch the famous Santorini sunset, but it also boasts significant ancient landmarks, like the castle of Skaros, built in 1207, the late Byzantine period, by Marco Sanudo, the ruler of all Cyclades islands that time. This landmark is notable as one of the only five castles of the island, but also because it was almost entirely built of stone. The castle stands in ruin today, partly because of natural cataclysms, and mostly because locals have removed building materials during their withdrawal from the village to build homes elsewhere.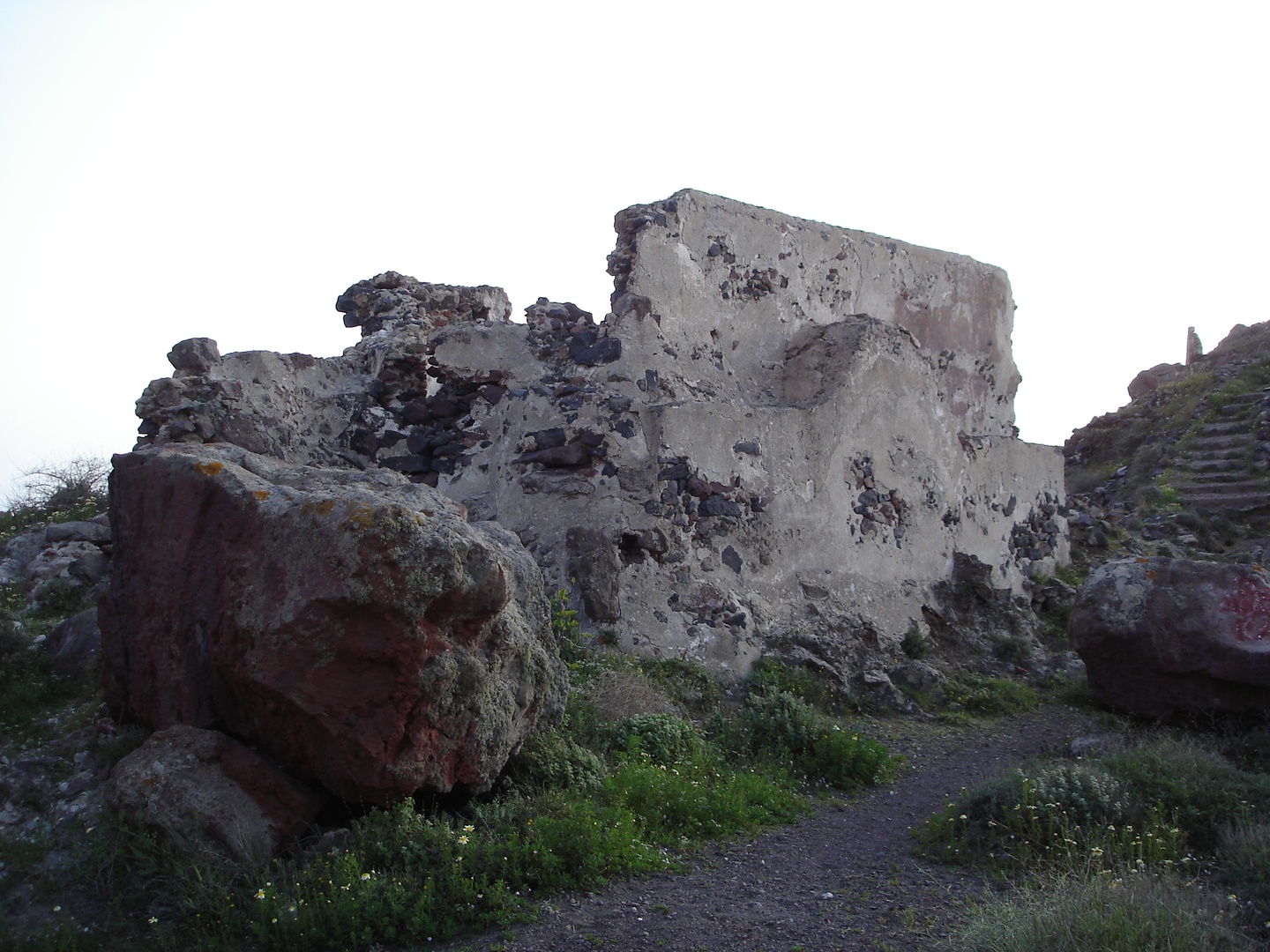 Imerovigli is also the side of the charming Monastery Agios Nikolaos. Several other churches glister in white with blue domes under the starry skies. Theoskepasti graces the edge of a cliff in front of Skaros, and Panagia Maltesa or Church of the Virgin Mary draws crowds of believers with every important Greek Orthodox celebration.