There are many things guests like about hotels: cozy beds with pristine linen, quiet rooms, views to die for, proximity to attractions, lovely nature environment, concierge beyond reproach, modern in-room amenities, free WiFi, and we could go on.
But the hotel experience extends outside the room, and we are making sure that you enjoy every corner at Santo Pure Oia Suites & Villas. The bar area around the pool is chic, the interior of the bar has the stuff of Hollywood blockbusters. It's not hard to imagine Humphrey Bogart and Ingrid Bergman having cocktails here.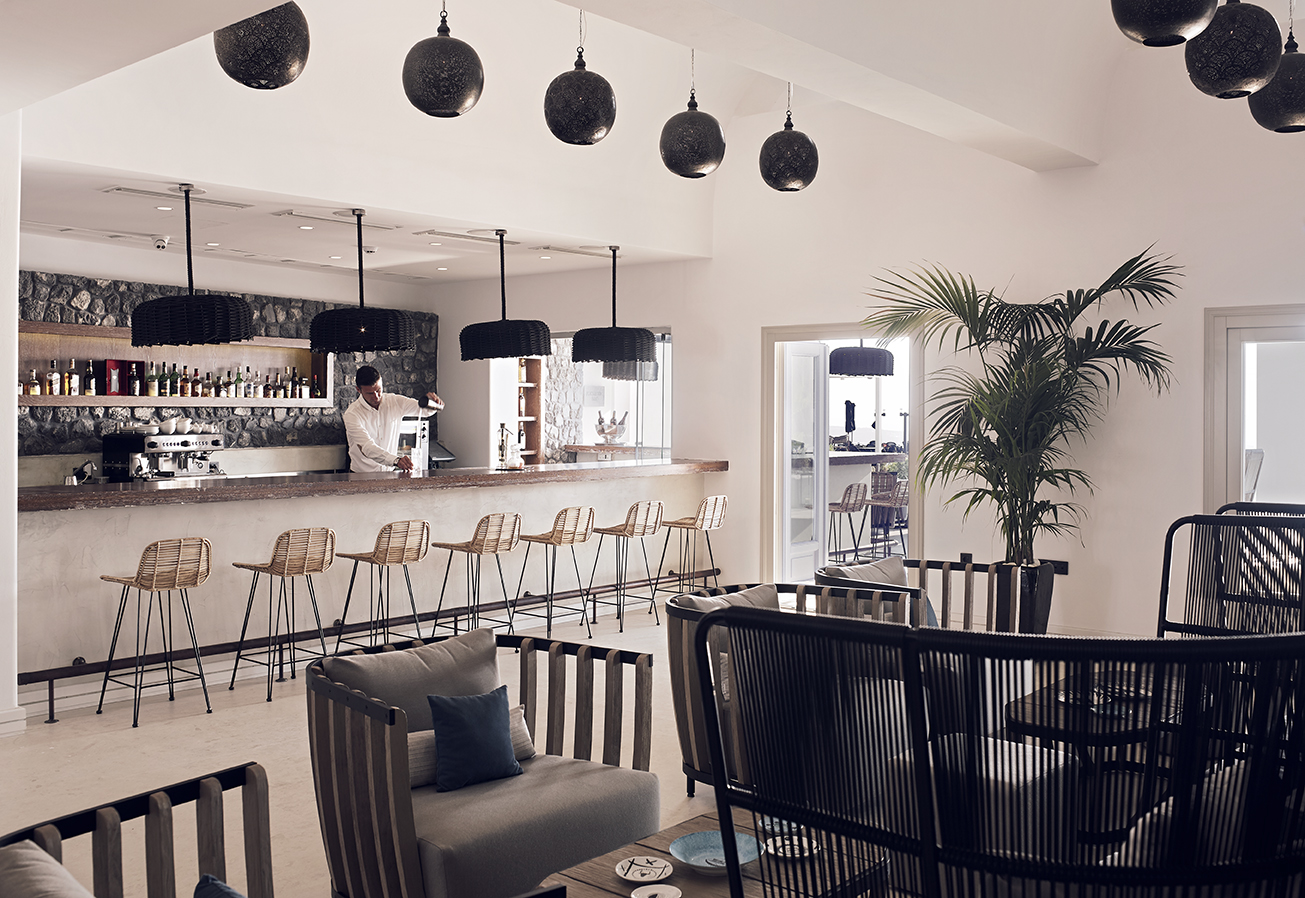 The pool bar is an oasis of peace, a refreshing experience from brunch until twilight. You can bathe in the sun, splash around, and taste the sophisticated drinks made by our skilled bartenders. If you are feeling peckish, take a look at the snack menu, featuring light nibbles, homemade tapa-style specials, freshly baked breads, and yummy desserts, all based on seasonal produce. You can always enjoy a freshly squeezed juice, a cup of joe, a glass of Santorini wine, or a fruit salad.
The Romantic bar with indoors seating is located right on the east edge of the Pool bar. If you want to stay out of the sun, you can step inside. The elegant atmosphere will make you feel like a VIP. This is such a lovely place to spend quality moments with that special someone in your life. The bar serves creative cocktails, fine spirits, local wines, and eclectic champagnes. The sea views from here are beyond compare, and even the sunsets are spectacular.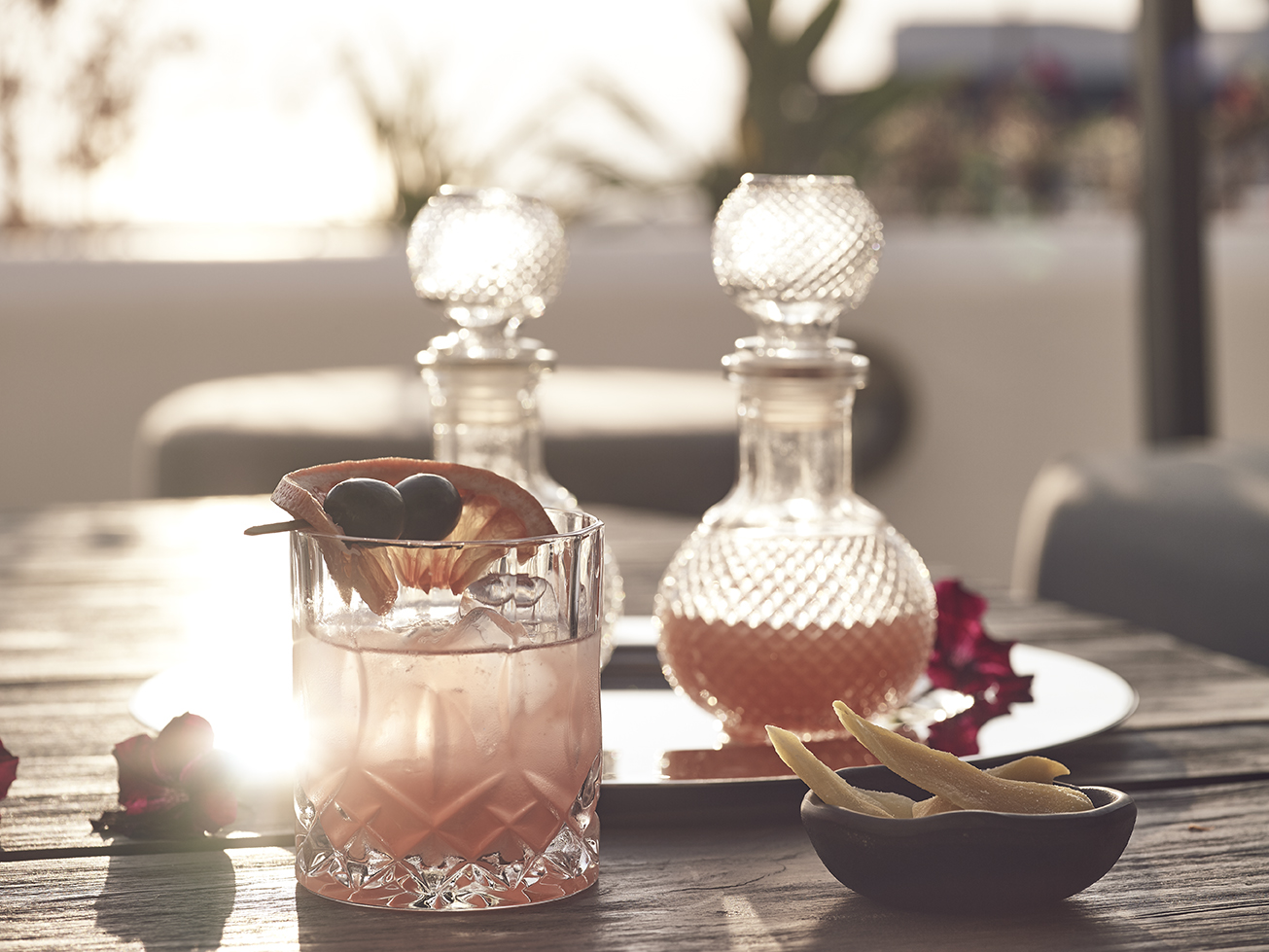 If you would rather enjoy drinks in the privacy of your room, or on your balcony or terrace at Santo Pure Oia Suites & Villas, simply let your concierge know and your wishes will be accommodated. Terraces are perfect for romantic moments dining or sipping cocktails too.