Santo Pure Oia Suites & Villas offers excellent accommodation, dining, and wellness facilities. Guests will enjoy a wide variety of treatments at our elegant Revival Spa.
Guests can make their stay at Santo Pure Oia Suites & Villas even more relaxing with a visit to the Revival Spa – a temple of wellness inside the resort, designed to remind of a traditional Oia cliff house, with arches and natural stone accents on the walls. The spa offers ample rest areas, sauna, massage rooms, 80 m² heated indoor swimming pool, and steam bath.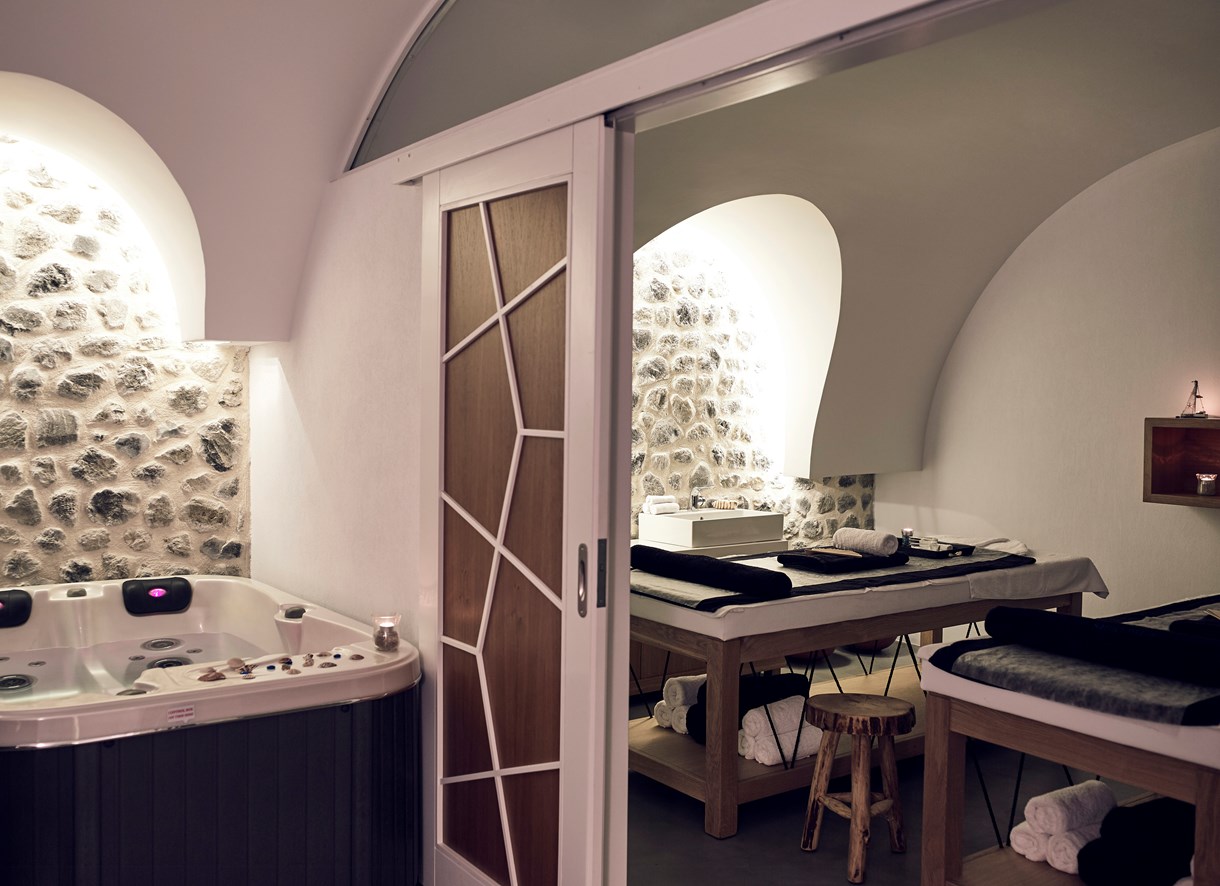 The Revival Spa at Santo Pure Oia Suites & Villas provides a variety of spa packages designed to pamper, but also therapies like detox wraps with special oils, deep scrubs, hydration, glow and anti-ageing treatments, cryotherapy, and professional massages. Guests must book private spa therapies in advance. These are executed by trained staff in luxury therapy rooms with comfortable beds. You can choose a hot stone massage or a relaxing massage with aromatherapy and natural oils. Special massages are available for honeymooners and couples too.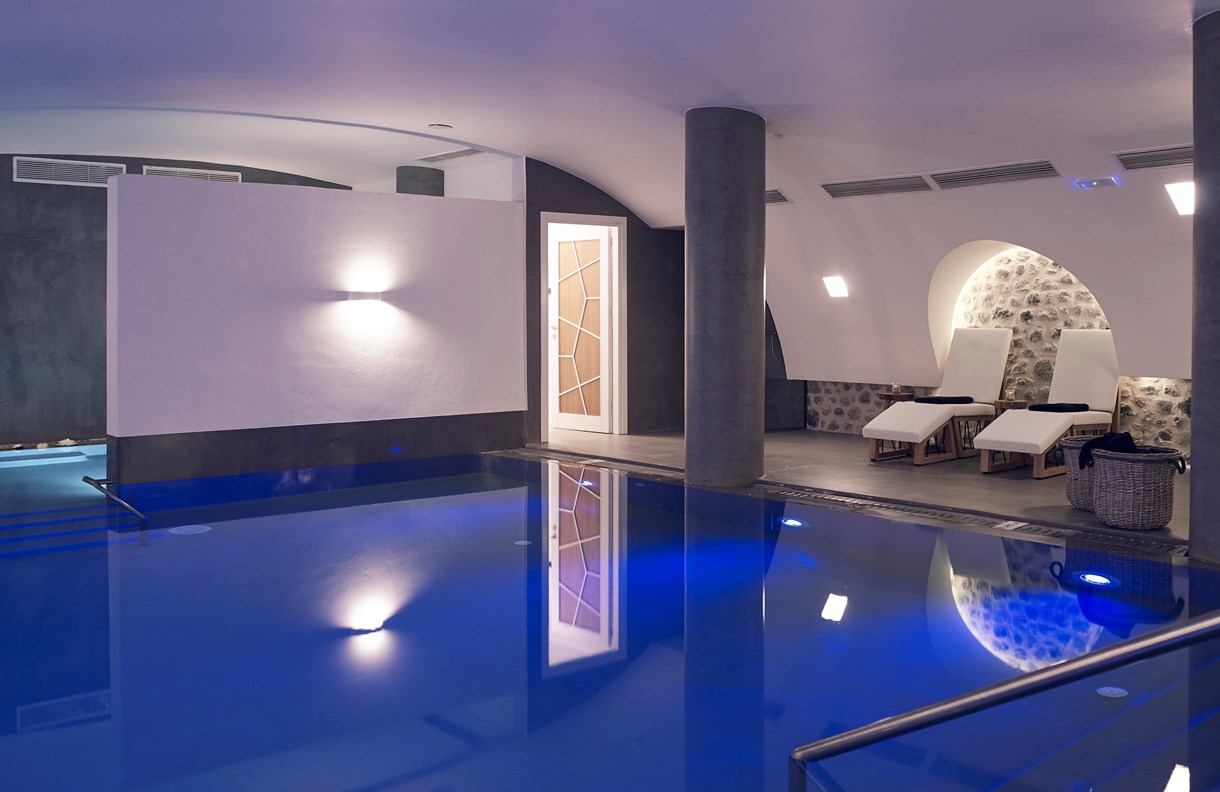 The spa experience at Santo Pure Oia Suites & Villas is designed to pamper and refresh your skin. You can spend a couple of hours using the sauna, the pool, or the steam bath, or ask for a spa treatment that will take you on a journey of blissful rejuvenation. We are happy to customize the experience according to your needs.
You can always purchase skin scare products used in our treatments directly from the small shop inside the Revival Spa at Santo Pure.