There are things about Santorini that make the heart full of glee. The sunsets tame the wildest of the spirits, and the landscapes inspire wanderlust. But then, there are also the things that make you think, the deeper connections with the roots of the people who now inhabit the island fully aware that Thira still stands at the mercy of the elements. Akrotiri is such a place.
They say Akrotiri is one of the most important prehistoric settlements of the Aegean, but when you step on the streets of the prehistoric towns you forget about the formal lines read in travel guides because the ruins tell a different story. Time took its toll on the walls of the once prosperous fortress but once you gaze upon the Antelopes of Sector B for example, tales of a glorious past when art was the lifeblood of the local culture come rushing in. This is also the area where you can admire two other famous frescoes: the Boxing Boys and the Fresco of the Monkeys.
They believe Xeste 3 was a site to perform rituals, a sacred area because the walls are richly decorated with magnificent paintings. And then, there's the House of the Ladies with art so delicate to inspire a celebration of the eternal feminine. Beautiful frescoes can also be admired in the smaller
West House. Here you can see the two frescoes of the Fishermen, the fresco of the Young Priestess and the famous Flotilla miniature frieze. Another important part of the Akrotiri archeological site is the Complex Delta, which includes four houses, one decorated with the Spring fresco where you can truly grasp the importance of art in local culture. The mural portrays a Santorini rocky landscape with swallows flying around blossoming lilies.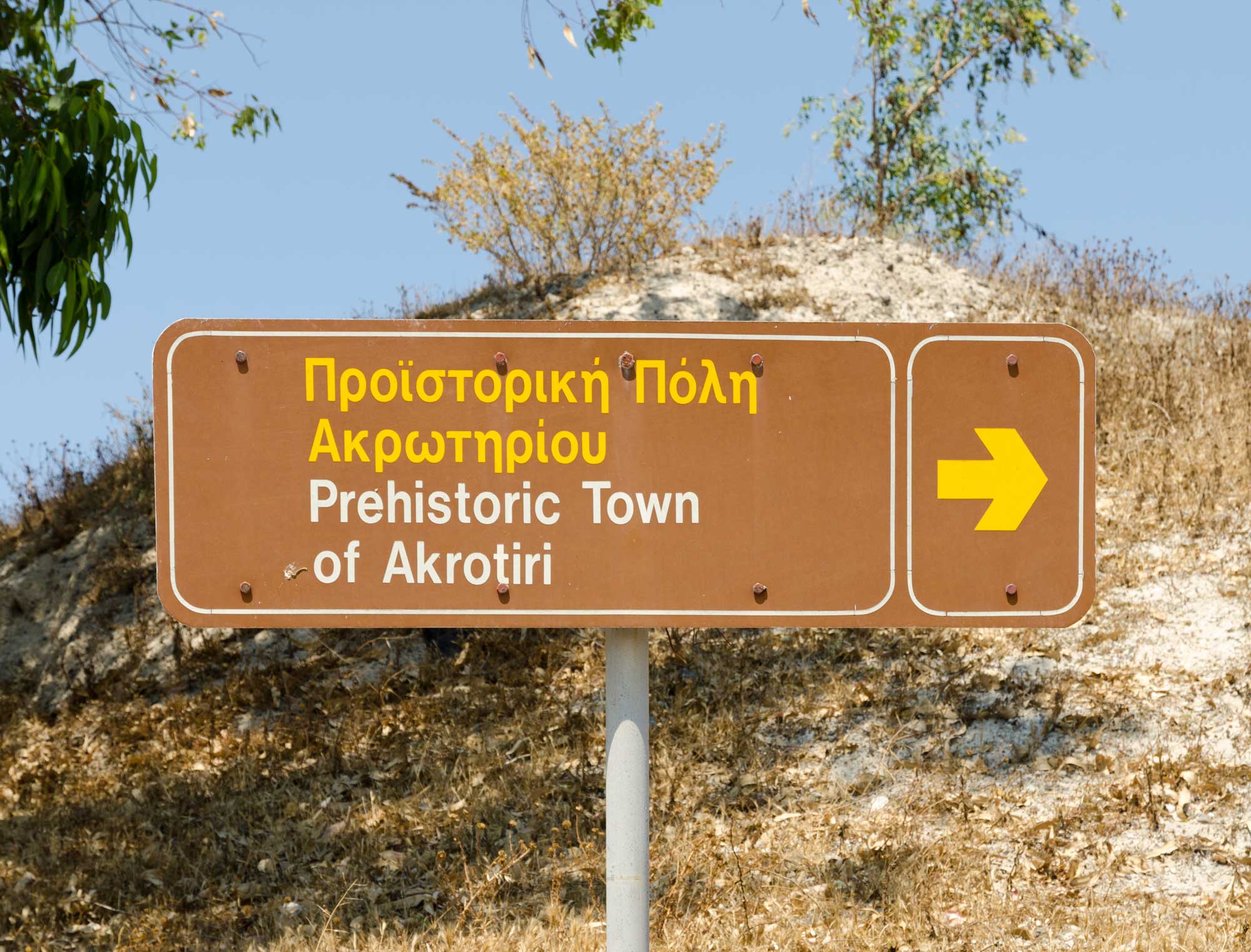 The Prehistoric Town of Akrotiri is well worth the trip. The setting is spectacular, and even the modern village has enough to keep you busy. The Venetian Tower (Goulas) stands atop of a hill surrounded by modern homes, and watching the Santorini sunset from the lighthouse of Akrotiri is an experience you will cherish forever.