At the 3rd Annual Edition of the World Spa Awards™, which took place at JW Marriott Phu Quoc Emerald Bay in Vietnam on Saturday, December 10, 2017, Santo Maris Oia Luxury Suites & Spa received its trophy for the "Greece's Best Resort Spa" 2017 award.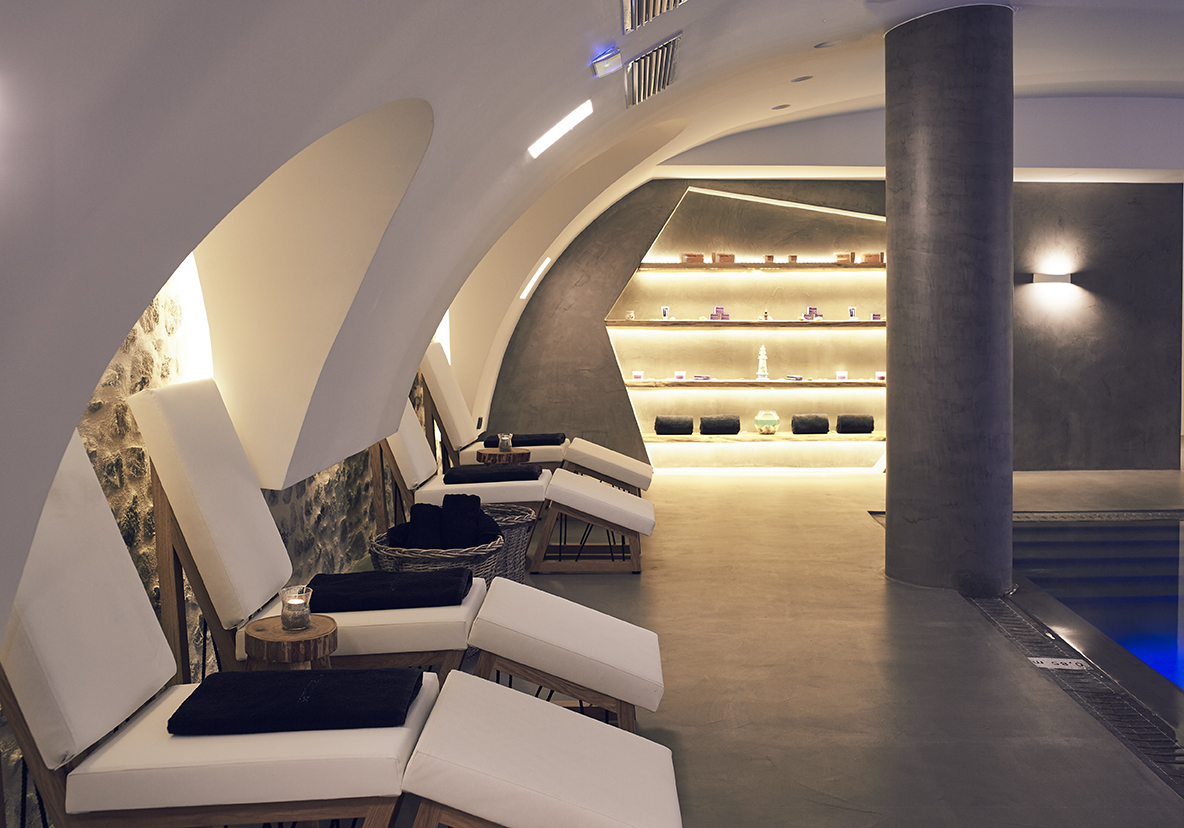 This accomplishment positions Santo Maris Oia Luxury Suites & Spa among the truly outstanding achievers in the Global hospitality and spa tourism industry.
Voting for the 3rd edition of the World Spa Awards™ closed at the end of September, with a record number of ballots cast by leading spa and wellness professionals. These were tallied alongside the votes of hundreds of thousands of spa and wellness consumers from around the world.
World Spa Awards Managing Director, Rebecca Cohen, said: "The 2017 World Spa Awards has been our most successful to date, firmly cementing our position as the global benchmark for spa and wellness hospitality.  It has been a pleasure to recognize so many industry leaders here this evening and I hope their recognition, both by their peers and members of the public, will inspire them to aim ever higher in the pursuit of excellence."
The state-of-the-art Spa of Santo Maris Oia Luxury Suites & Spa is a space of unique harmony, with interiors that combine traditional architectural elements, which make Santorini such a unique destination, and modern amenities that inspire the guests to linger. It's a Spa that channels the spirit of the island, reflecting its culture and lifestyle. Designed with arches and natural stone accents on the walls in key areas, the Spa deserves the best accolades for décor, but the prize won at the World Spa Awards™ 2017 also celebrates the Spa's exclusive location, facilities, and unique treatments that are inspired by Greece and its nature.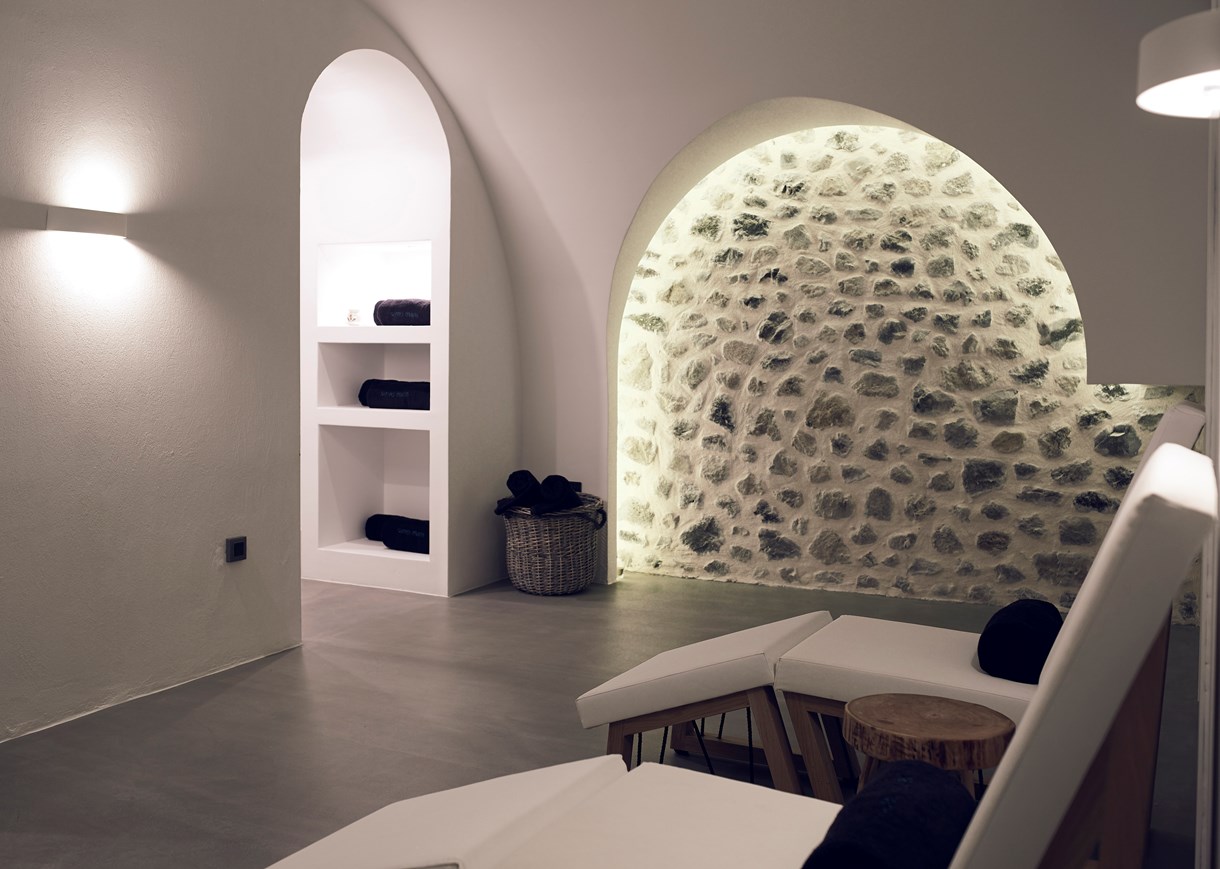 "This award belongs to the people in the front line of Santo Maris Oia Luxury Suites & Spa, who provide our guests with memorable experiences, following our philosophy for offering personalized hospitality," said Andreas Metaxas, CEO of Metaxas Group of Companies, which operates the resort.
The award also celebrates the guests who appreciated Spa's serene and elegant atmosphere and who praised its services and it is dedicated to future spa-goers who will choose it for a vacation of pampered luxury on Santorini.  The Spa at Santo Maris Luxury Suites provides a variety of custom spa packages like:
"Cretan Experience" – body scrub with olive oil and salt followed by a Cretan therapeutic massage;
Detox – Slimming – Anti cellulite package "Green Detox;"
Wellbeing, rejuvenation package "Mediterranean Wellness;"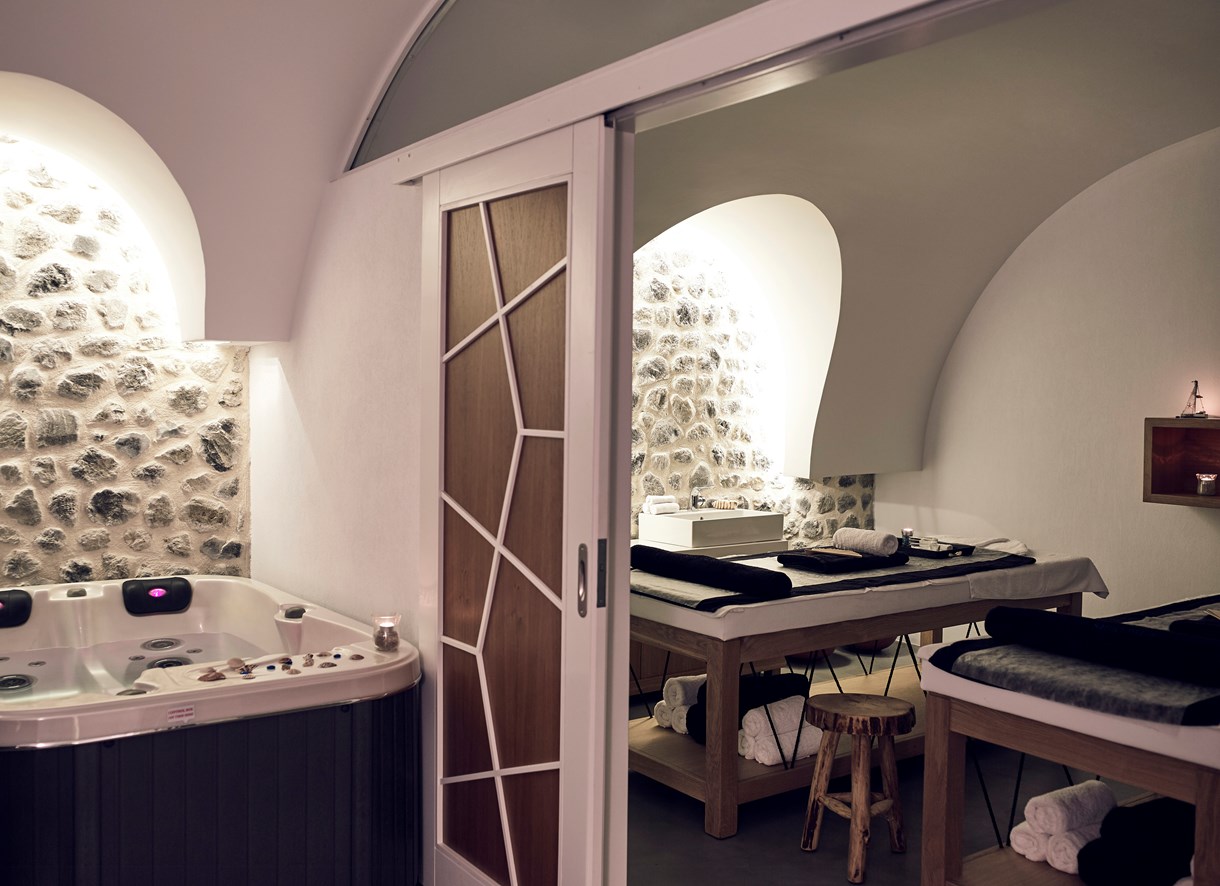 In addition, the spa offers exclusive cares such as anti-aging treatments, cryotherapy, and hot stone massages or relaxing massages with aromatherapy and natural oils. Special massages are available for honeymooners and couples too. Guests have to book private spa therapies in advance.  The highly trained Spa personnel can also customize the experience according to your special needs.