The active (but dormant) Nea Kameni volcano of the Santorini caldera is one of the most fascinating attractions in the world. There's something exciting about touring a potentially hazardous place, although the site is safe, according to volcanologists and geologists from the Institute for the Study and Monitoring of the Santorini Volcano (ISMOSAV) who monitor the island.
Now, touring the volcano is safe and it is a favorite pastime for many island visitors. Nea Kameni itself is small and uninhabited. Vegetation is scarce if you don't consider the red grassy succulents that give its rolling slopes a unique, surreal aspect reminiscent of Mars.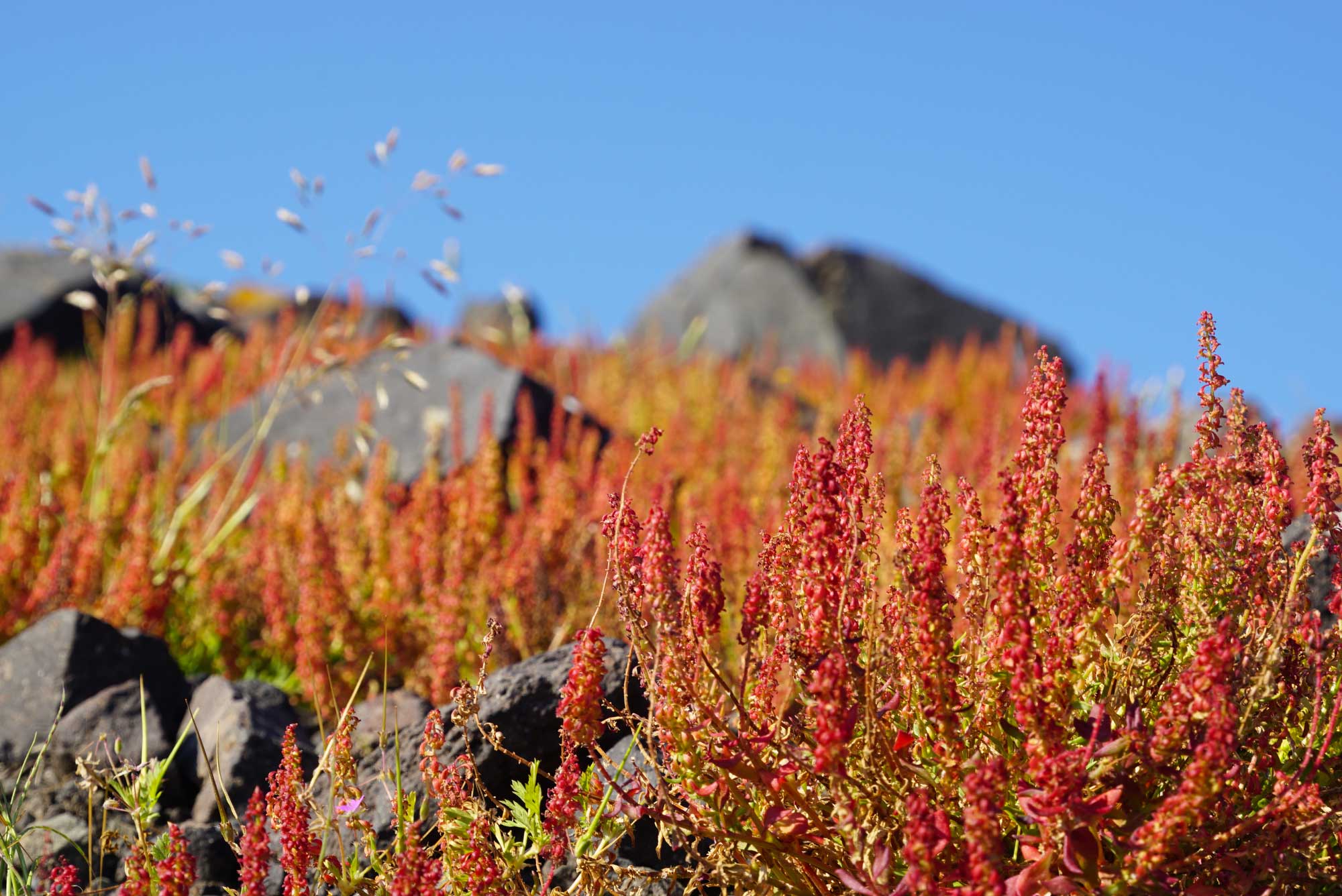 The Nea Kameni National Geological Park is a popular attraction. Boat trips to the island leave Santorini every day, carrying curious tourists to the small harbor of the island, where they will begin the ascent to the top of the volcano to hike around the crater. For those who want to admire the Caldera view and the volcano without taking part in the hiking experience, there is an alternative. Sailing cruises on the Caldera are organized every day and people have the opportunity to see the impressive view and sail near the volcano.
The main points of interest at Nea Kameni are:
Point A – the "Mikri Kameni" (in English "small burnt island") dome, which was formed in 1570-1573 due to Surtseyan activity, ash-fall, and block fall-out;
Point B – the South Rim of the Daphne crater;
Point C – the twin craters, which are active and have fumaroles – so watch your step;
Point D – the Georgios dome peak, which formed in 1866;
Point E – and the Liatsika Lava, from the last eruption in 1950.
The visit to the Nea Kameni National Geological Park is not free of charge. The symbolic entrance fee charged (2 €) is intended for the upkeep of the area. Because this is a protected natural reserve, visitors are not allowed to take away any "souvenirs." The warning reads in scarlet letters: "DO NOT MOVE BREAK OFF OR REMOVE ROCKS." You will notice many cairns along your path, but these man-made stacks are intended to mark the route and to serve as landmarks to guide travelers.
The hike is demanding but the views from the top are rewarding enough to make the effort worth it.  Wear proper hiking shoes and bring a bottle of water with you for making the experience more comfortable: the sun and heat are strong in this part of the world. Plus, Nea Kameni has a typical sulfur odor emanated by the active fumaroles.
The INGV-type station temporarily installed on the summit crater tests the levels of CO2 coming from the soil every ten minutes, reporting whether the air is safe to breathe or not.  Scientific reports found that Nea Kameni is generally safe.