October 5 to 7, Santorini will host one of the most celebrated sports events of the year, the Santorini Experience event for swimmers and runners. The event is organized by the Santorini Municipality, the Municipal Sports Cultural & Environmental Organization in Santorini (DAPPOS) and the Active Media Group under the auspices of the Greek National Tourism Organization and the Hellenic Swimming Federation (KOE). Santo Maris Oia Luxury Suites & Spa has the ultimate joy to be one of the main official sponsors of the event for the second consecutive year.
Sports enthusiasts and athletes will compete in open water swimming and running races. Olympic and open water world champion Nikos Gemelos selected the swimming route this year. The race starts at the harbor of the volcano and ends at the pier of the old port of Fira. Swimmers will arrive at the starting line by boat and compete on water 2.4 kilometers. This year, the competition has joined the Global Swim Series, which encourages participation in open water swimming all over the world. This year's event will feature many big names of the Greek National Open Water Swimming Team such as world champions Kelly Araouzou and Antonis Fokaidis, European champion George Arniakos, and Greek champions Dimitris Negris, Stellina Aplanti, Dejan Jovanovic, and Dimitris Manios.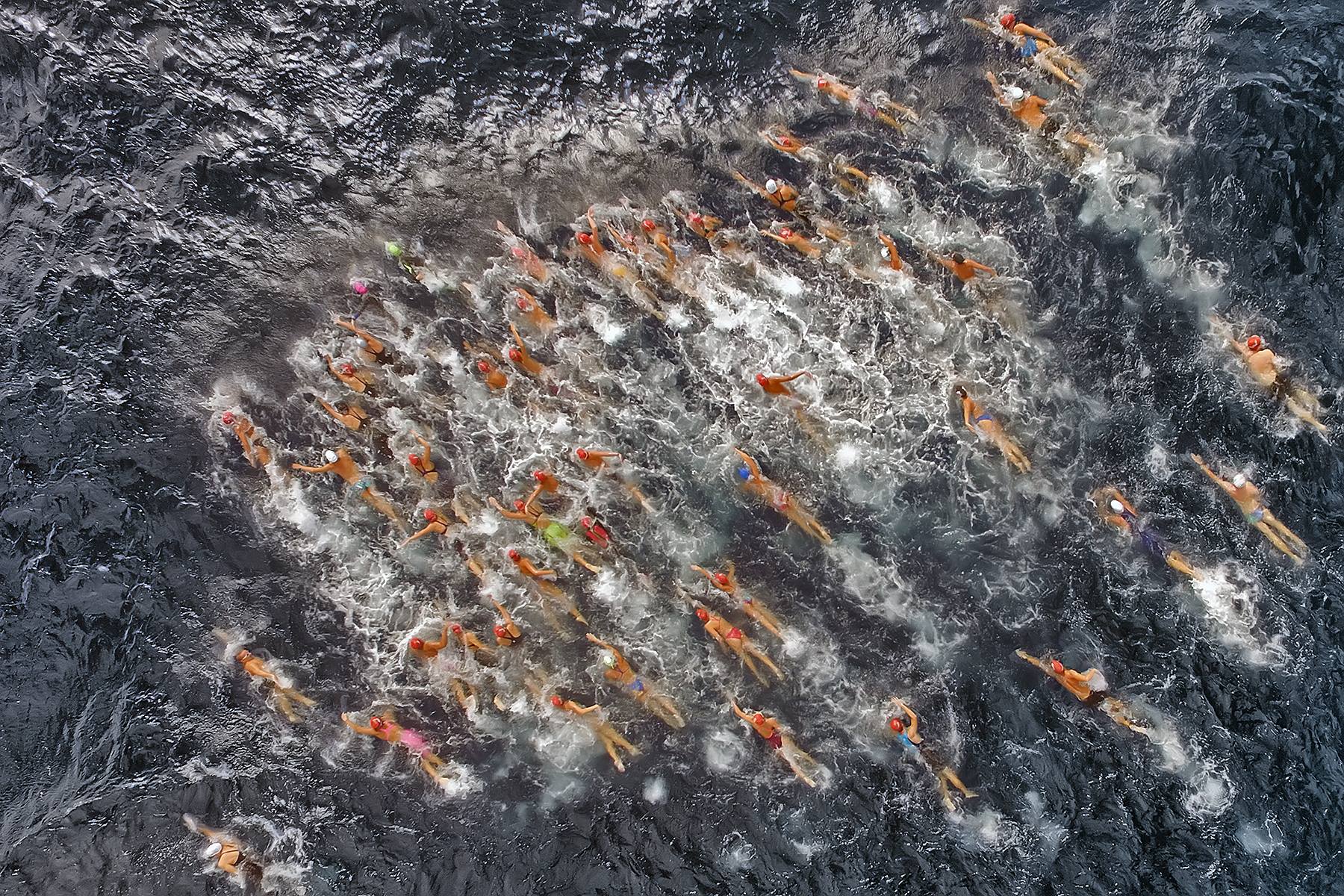 Nikos Polias, former marathon runner, holder of national best performance on the classical route, running coach, manager of All About Running, and technical director of the running section of the event, selected the paths for the joggers. There are three routes: 5 kilometers, 10 kilometers, and 15 kilometers, all with different levels of difficulty, and all following the caldera in the south part of the island, on the usual hike path from Oia to Fira with amazing views.
Competitors will receive their racing kits at the Alafouzos Sports store in Fira. All running races start at the desalination plant in Oia, in Perivolas, next to the Saint Vasileios Church. The location offers beautiful views of the village of Oia – it will make an excellent starting point for the three running races that take place on Saturday, October 6, 2018. There will also be a separate, 1-kilometer children's race.
The winners will be celebrated in the evening with an artistic program featuring the International Dancing Group of Santorini "Stamatina Xiarchou" & Association of Pontians Eptamyloi Serres "Akrites." A public concert performed by C: Real in the surrounding area of the Indoor Hall DAPPOS will take place the same evening at eight.
The Santorini Experience is an international, public event that puts world-class athletes alongside amateurs competing in a friendly contest that demonstrates stamina and skill, but also builds community and friendships with like-minded people from around the world.
Registration is open to all, free of charge. You can join Santorini Experience to compete, you can race for fun, or you can attend as a spectator. Anything goes. The purpose of the competition is to encourage fitness while its participants enjoy the beauty of Santorini.