Here in Santorini, at least one visit to Open Air Cinema Kamari is a must for any movie lover. The cinema has been open since the late 1980s offering visitors and locals the quintessential Greek summer experience – sitting in comfort on a balmy evening, sipping one's favourite drink – with one or two nibbles and be engrossed in a great movie.
It's an experience not to be missed. With its state-of-the-art sound and projection equipment, the latest 'A' class movies, and one of the most picture-perfect auditoriums to be found in the Mediterranean, it's a movie goer's dream. Housed beautiful garden flanked by eucalyptus and palm trees, bathed in discrete lighting, and with every respect given to the architecture of Santorini, this is a pleasant place to be.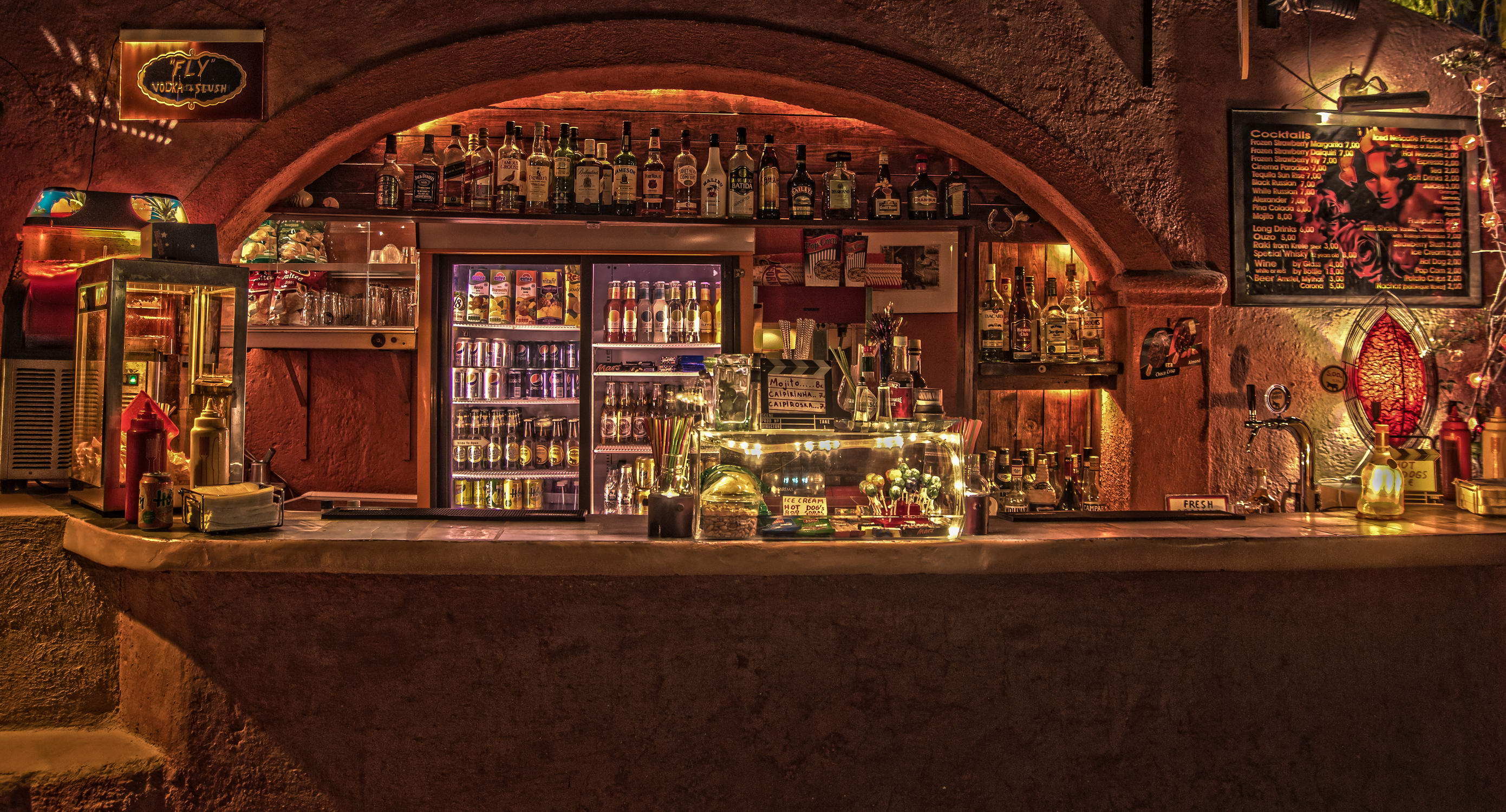 At the center of Santorini's artistic life, the cinema is also home to some of the island's most exciting cultural events including live music concerts and theatre performances, while this venue hosts local artists' exhibitions. In recent years the cinema has won numerous accolades in the international media, including being described by the US TV network CNN as one of the 10 best open cinemas in the world!
USEFUL INFORMATION:
Open Air Cinema Kamari is at the entrance to Kamari town on the main road to Fira. A bus stop is just across from the entrance. It is open from May until October, and the ticket costs 8€. Cinephiles head here of course for the movies, but Kamari's almost as famous for its amazing cocktail bar. Strawberry Daiquiris and Mojitos are house specialties. There's also a great range of beers and wines, soft drinks, ice cream and snacks. Movies are shown in their English language version with Greek subtitles. Doors open 20.30 and the movie starts 21.30.
Just some of the great movies being shown this summer include (in June) the Oscar-winning Green Book, Stan and Ollie, eMamma Mia, and its sequel Mamma Mia: Here we go again along with The Hustle and Men in Black: International. As the nights get even warmer, Avengers: Endgame kicks off July. See the full program and dates.