Santorini, Oia at sunset. The suggestion evokes the essence of why couples choose to visit legendary Santorini in the first place. The view over the sea from Oia when the sun goes down is as iconic and timeless as you have imagined it. However, the thousands who gather to take in a glimpse of the celestial spectacle can detract you from the experience. So, for those who want an intimate moment with their partner, can a stroll along the path that connects Fira with Oia is a magic experience.
Santorini visitors who choose Santo Pure Oia Suites & Villas for their vacation on this dreamy island will enjoy seclusion, privacy, and gourmet tastes under the panoramic blazing orange and yellow visions of the skies at Alios Ilios – the flagship restaurant of the resort which was recently awarded among the best restaurants in Greece by the Greek Cuisine Awards.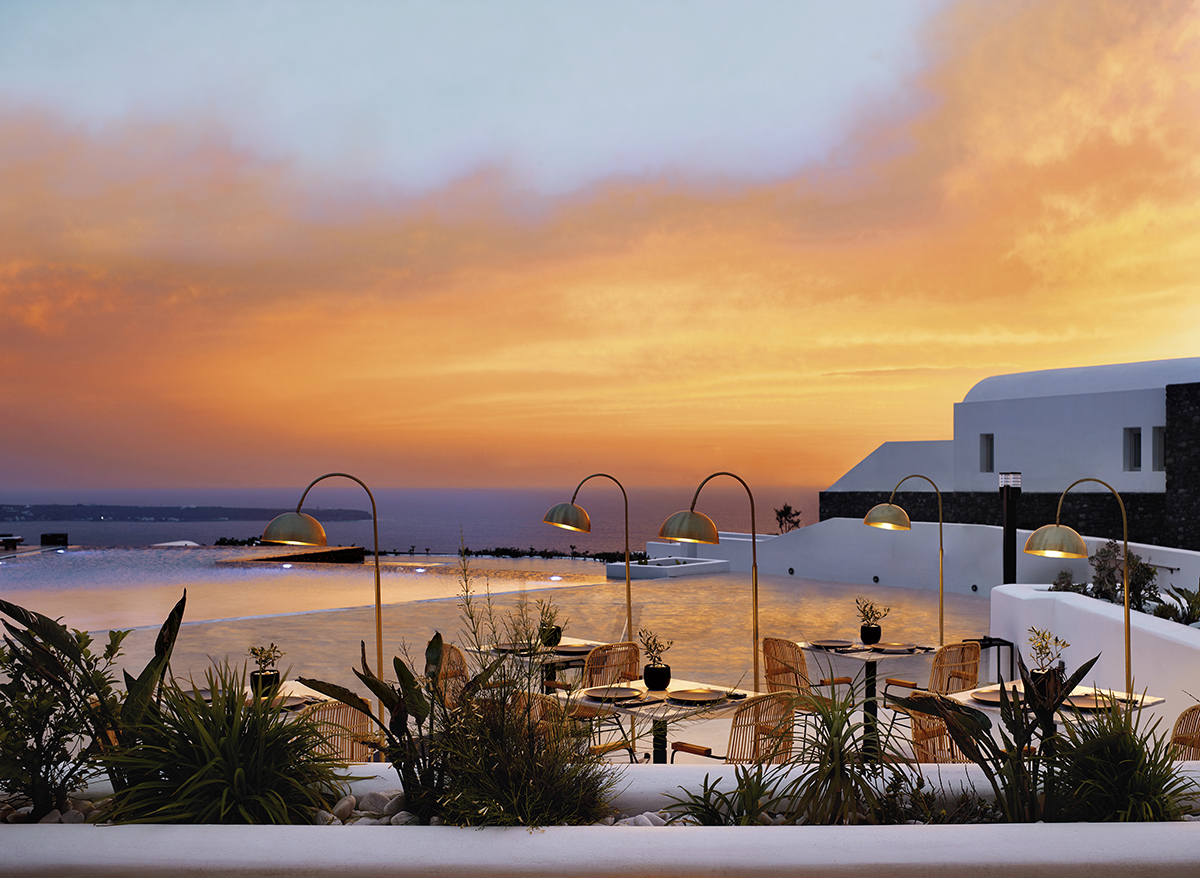 Alios Ilios means "the sun setting and rising into the sea" –inspired by the unique sunsets that make Santorini such a sought-after destination and. The sun gazing experience here is punctuated with culinary perfection – especially since the restaurant offers an irresistible dinner for two to seal every twilight.
Couples seeking romance will enjoy the menu by Alios Ilios at Santo Pure Oia Suites & Villas. The price-set romantic menu includes four dishes from our a la carte menu, accompanied by a bottle of either Assyrtiko or Mavrotragano wine.
Guests are encouraged to book this dinner package via the Santo Pure website, or through our Guest Experience specialists. For those who want to enjoy a dining experience second to none during the sunset in the privacy of their own suite, Alios Ilios offers this exclusive dining opportunity.