Santorini, the one spot on Earth where the sun paints the skies like a Monet, holds many treasures for all kinds of travelers. Today we'll take a special journey to discover some of the most interesting heritage spots, architectural landmarks, museums, and other places of cultural interest in and around Oia.
The Byzantine Castle Ruins are one of those spots that offer breathtaking views any time of the day, but even more so at sunset, when hundreds of tourists flock up, with cameras and smartphones, to capture images that rival the most beautiful postcards in the world. Once the most magnificent residence of Santorini, today the Castle of Saint Nikolas lies in ruin, destroyed by the 1956 earthquake. Not many people visit it for a glimpse in Oia's glorious past, but if history fascinates you, the former home of the Dargenta family still stands as a reminder of the island's prosperous years, before pirates, conquerors, and natural calamities.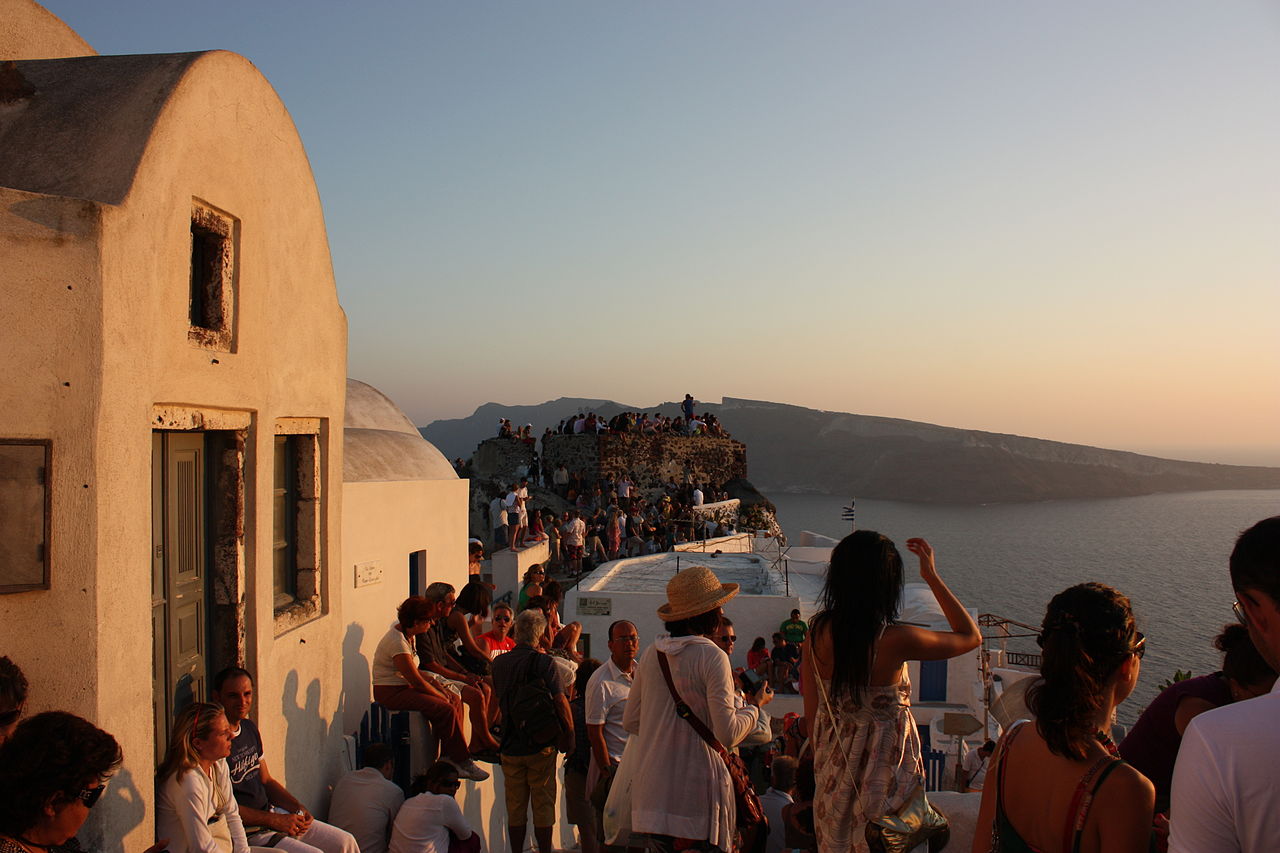 Oia's Naftiko Mousio, the Thira Naval Maritime Museum, is fascinating as it relates the local history through images, artifacts, and documents, but it also offers breathtaking views over the city. It is the perfect spot to admire those traditional clifftop cave-style houses and chapels with their vibrant blue domes. Not far from the museum, Ekklisia Agios Artemios and Ekklisia Isodia Theotokou are excellent destinations to admire original Greek Orthodox religious art.
For handmade religious wood artifacts, Art Works Wood Carving is a must: here you can see the Mageiras brothers at work, carving crosses and other religious objects.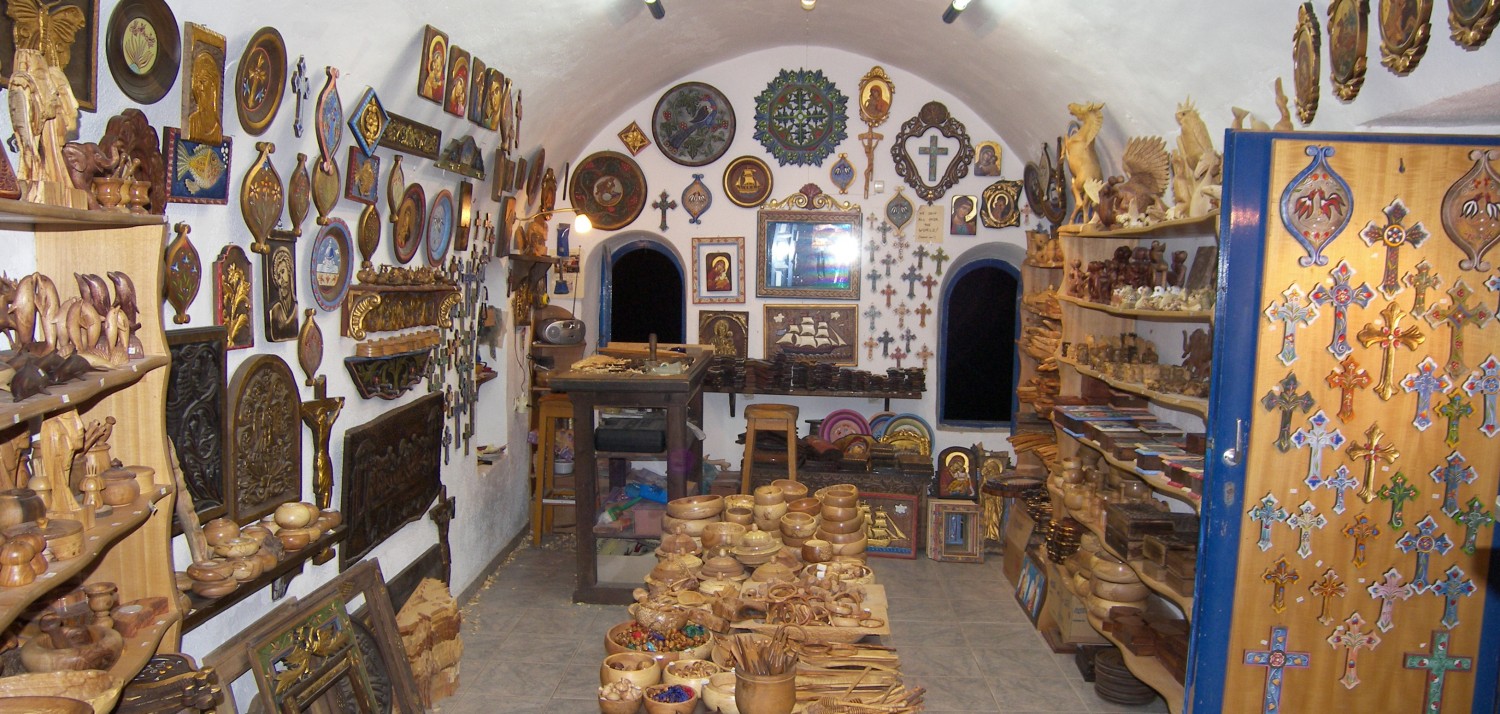 For art, the Oia Treasures Art Gallery is a must. It is a small gallery, with a big heart. Its aim is to introduce visitors to those contemporary Greek artists "whose art could speak to the heart of people from all over the world."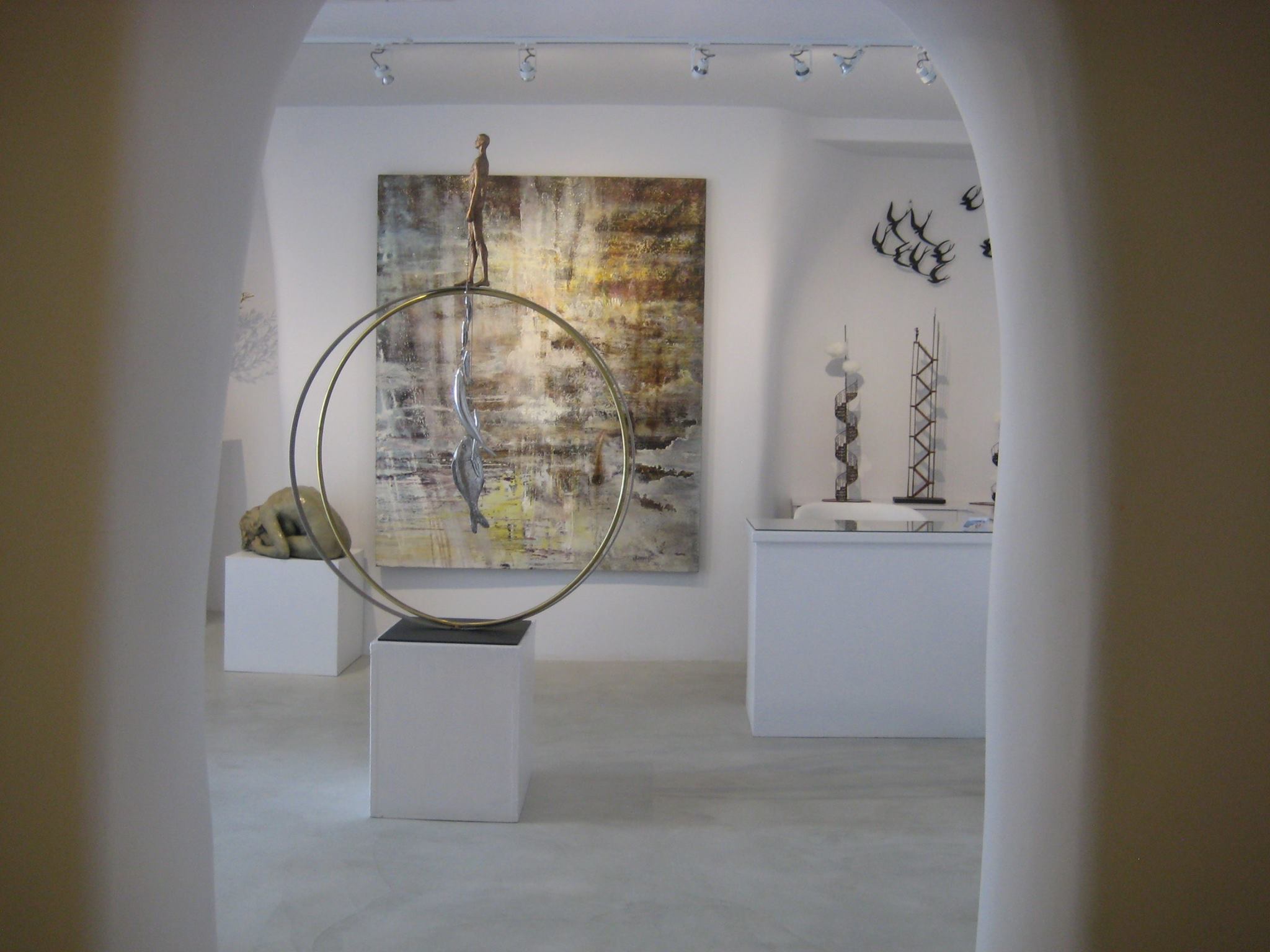 The Galanopoulos Art Gallery is enticing too. It showcases the works of contemporary Greek artist Stavros Galanopoulos, born in 1946 in Corinth, and educated at the acclaimed "Greek Art School" in Athens.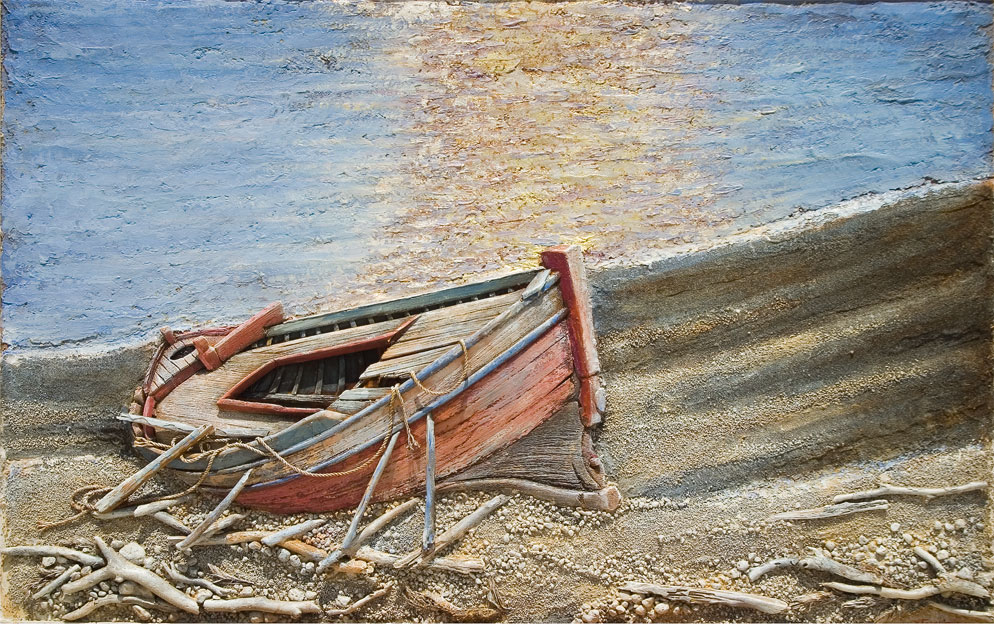 Finally, Eponymo is the largest shop in Santorini that carries gold and silver jewelry from famous local artists. You will find also original mosaics, oil paintings, antiques, silver items, replicas of ancient Greek ceramics, hand painted wood objects, mirrors, and much more.
There are many other art galleries and shops you can discover just walking down the streets, and remember, if you love art, the local churches and chapels hold real treasures behind their doors. Of course, there are original works of art to admire as you stay with us at Santo Maris Oia Luxury Suites & Spa too.