Finikia may not have the postcard appeal of Oia or Fira, but if you want a cozy spot to watch the sunset far from the madding crowds, it is about 30 minutes from Oia on foot, and less than ten by car. Donkey rides are available too.
Finikia is a settlement sculptured into the banks of the torrent, once picturesque and serene, comprising mainly traditional Cycladic homes, well preserved, and typical churches and chapels. With the tourist boom in recent years, there's a lot going on in Finkia, as new residences are built – luckily in the traditional architectural style of the island, which is the best for the weather conditions of the area.
Many people would describe Finikia as a suburb of Oia, but the two are different and unique. The old part of Finikia with its 40 families or so, is the best-preserved settlement on the island. There are similarities between Finikia and Oia: traditional whitewashed cliff homes with vibrant blue gates line up narrow roads, but unlike Oia, Finikia is peaceful, as there are not many hotels, and very few homes offer accommodation.
You can explore the village on foot in less than an hour, and, as you walk its cobblestone pathways follow the stairs you find on the way, as some lead to rustic taverns that offer good local fare with lovely views. There's also a great place to see the famous Santorini sunset, up at Kyra Panagia.
Have a meal at Krinaki traditional taverna, nestled among traditional homes. The offer local fare based on crops from the area, including beans, eggplant. fresh Santorini tomatoes, tomato balls with tomato paste, capers, wild asparagus in scrambled eggs, Manito mushrooms, and much more. Mean lovers will enjoy meats barbecued over charcoal, lamb spit, homemade sausages. Or drop by Santorini Mou taverna to listen to Mihalis playing his guitar. The experience is unforgettable.
Finikia is a farmer's village, traditionally known for its vineyards. This is where you will find one of the island's most celebrated wineries, Domaine Sigalas.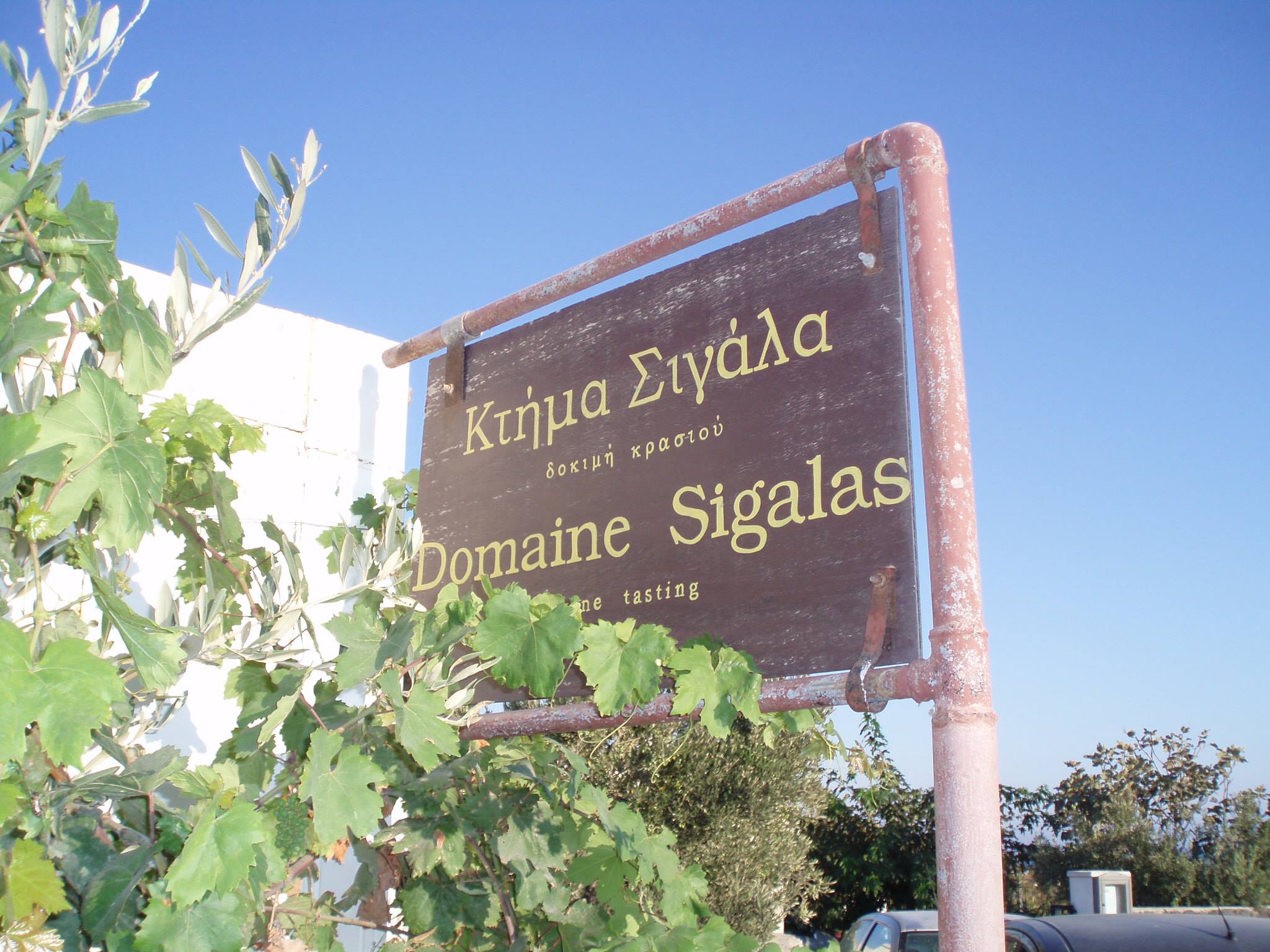 A multiple-award winning winery, Domaine Sigalas is known for its Assyrtiko wines, but they also blend Aidani, Athiri, Mandilaria, and Mavrotragano, to obtain wines with unique character. They offer wine tastings and you can even enjoy their delicious grapes in season. Ask your concierge at Santo Maris Oia Luxury Suites & Spa to organize a winery visit and tasting for you, as Domaine Sigalas is the closest winemaker to our resort.