The Museum of Prehistoric Thira is a Santorini attraction you shouldn't miss. It is less than half hour drive from Santo Maris Oia Luxury Suites & Spa, in the capital of the island, Fira.
The Museum of Prehistoric Thira preserves the archaeological findings from ancient Akrotiri, the Minoan Bronze Age settlement in southwestern part of the island, about 15 km drive from Fira. It is a relatively new museum, founded in 2000 by Konstantinos Stephanopoulos who was President of Greece, from 1995 to 2005. The museum is housed in a 1960 building erected on the former site of the Ypapanti Church, which was destroyed by the 1956 earthquake.
The permanent collection of the museum preserves archeological treasures found at Akrotiri, but there are also items found during excavations at various other sites on the island on display. Of particular interest, the exhibition showcasing the heyday of Akrotiri shows stunning frescoes, pottery, jewelry, and documents techniques of wall and pottery painting. The plans of Akrotiri can be examined here too.
You will also admire ritual objects, Early Cycladic marble art and pottery, clay vases, Middle Cycladic bird jugs with interesting decorations, metal artifacts from Megalochori and Akrotiri, household equipment, tools, and much more. The collections tell the history of the island, with a particular focus on Akrotiri, in chronological order. Most of the finds from Akrotiri are in very good condition, as they were buried under volcanic ashes undisturbed for thousannds of years after the Minoan eruption of Thira in 1627 BC.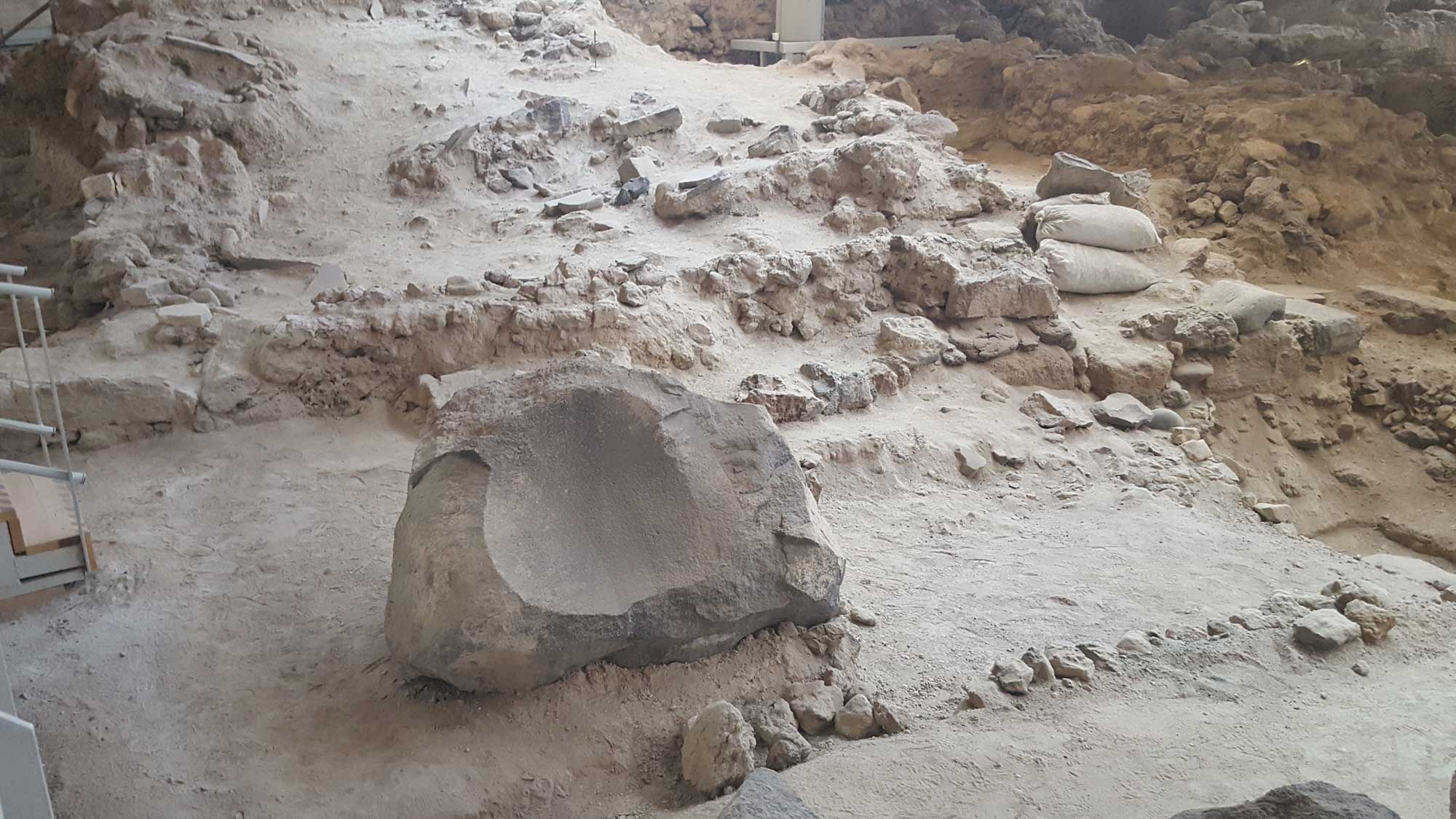 Besides findings from Akrotiri, the Museum of Prehistoric Thira also showcases fossils of plants that flourished before the human habitation of the island.
Ideally, you can visit the Museum of Prehistoric Thira the same day with the archeological site of ancient Akrotiri, as the latest is situated only 15 km drive from the museum. The two attractions are very interesting seen together to give you a complete overview of the history of the island.