The Santorini Cultural Village in Pyrgos is a contemporary complex, which aims to tell the story of the "Santorini of the past."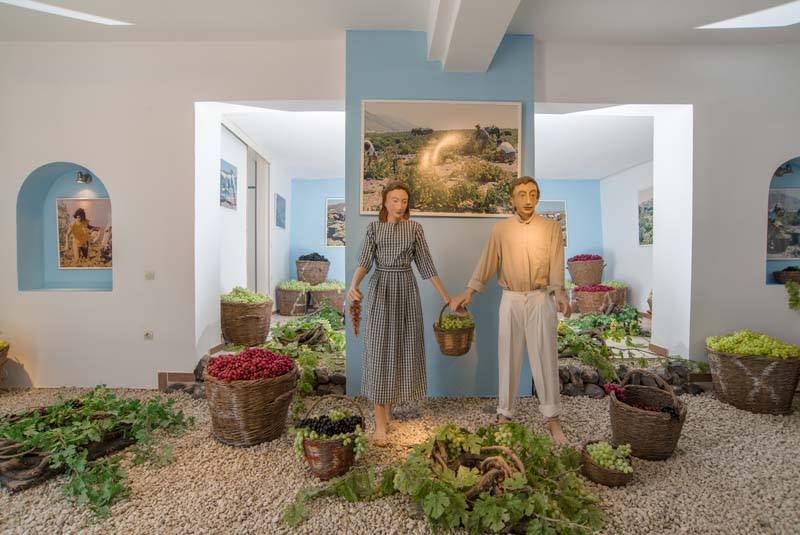 The Cultural Village in Pyrgos is a unique experience for tourists. Opened in early 2016, the museum showcases folk costumes, pictures, harvesting tools, and interior decorations documenting life on Santorini as it was before the tourist crowds. Some homes on the island still work as you see in examples exhibited by the museum.
The Santorini Cultural Village in Pyrgos is more than a history and cultural experience: they also aim to give you a sense of the gastronomic legacy of the island. Of course, you can always count on Alios Ilios for authentic local cuisine, but if you make the trip to Pyrgos to visit the Cultural Village, you can always sample some mezze at their "Selene" restaurant.
The Cultural Village in Pyrgos organizes a variety of events to promote local traditions: concerts, visiting exhibitions, tastings, workshops, and lectures. The program is richer in high season, but you can always enjoy something special here.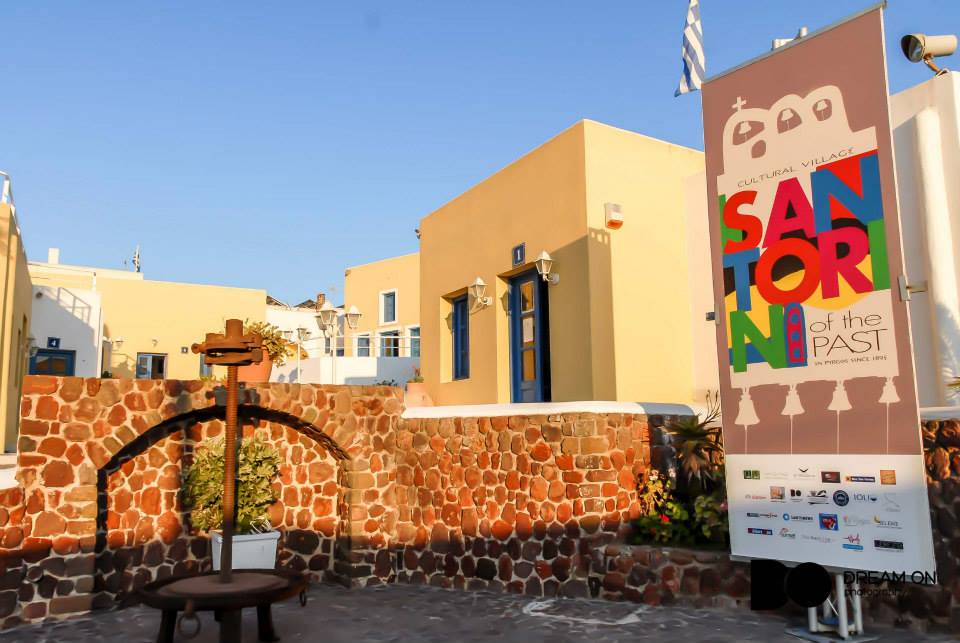 If you don't want to leave empty handed, the Santorini Cultural Village in Pyrgos has a small gift and souvenir shop selling small cultural items like paintings, ceramics, and pottery, but also hats and t-shirts.
The Cultural Village in Pyrgos is a project by Santa Irini AE, a family business founded in 1976 and currently ran by Υiannis Drosos-Chrysos.
Featured images courtesy Cultural Village of Santorini via their Facebook fan page. You should check out their page for location and additional information.