The onsite spa at Santo Pure Oia Suites & Villas, is a haven of peace and relaxation that radiates serenity for all our guests.
The Revival Luxury Spa is an elegant space, which offers resting areas with comfortable chairs around an indoor pool of intense blue, and tasteful therapy rooms where modern architecture aligns with elements of Cretan tradition, like exposed brick walls, and arched nooks reminiscent of the famous cliff houses of Santorini.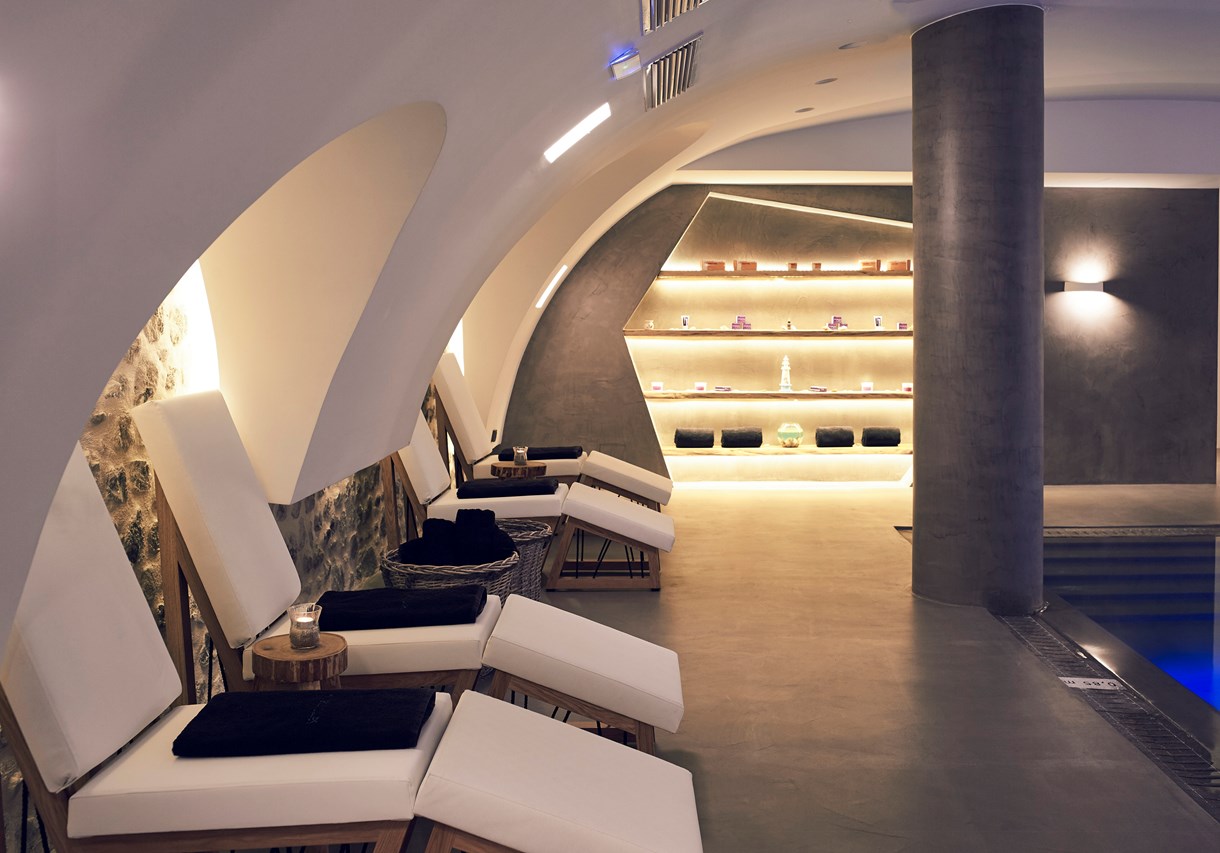 The effect is minimal, calm, and soothing – the perfect setting for what promises to be an experience for body and soul. There are several special packages designed to make you feel good, including some in high demand, like Cretan Experience, Green Detox, and Mediterranean Wellness. Each of these offers comes with free access to the pool and rest area.
Cretan Experience
The Cretan Experience is a relax package with a body scrub with olive oil and salt that precedes the 70-miute Cretan therapeutic massage. The treatments lasts for about 100 minutes in total. For reservations email: reservation@aegeospas.gr
Green Detox
Green Detox is a detox, slimming, and anti-cellulite treatment with seaweed therapy, detox aroma massage, and express facial treatment. It lasts about 95 minutes.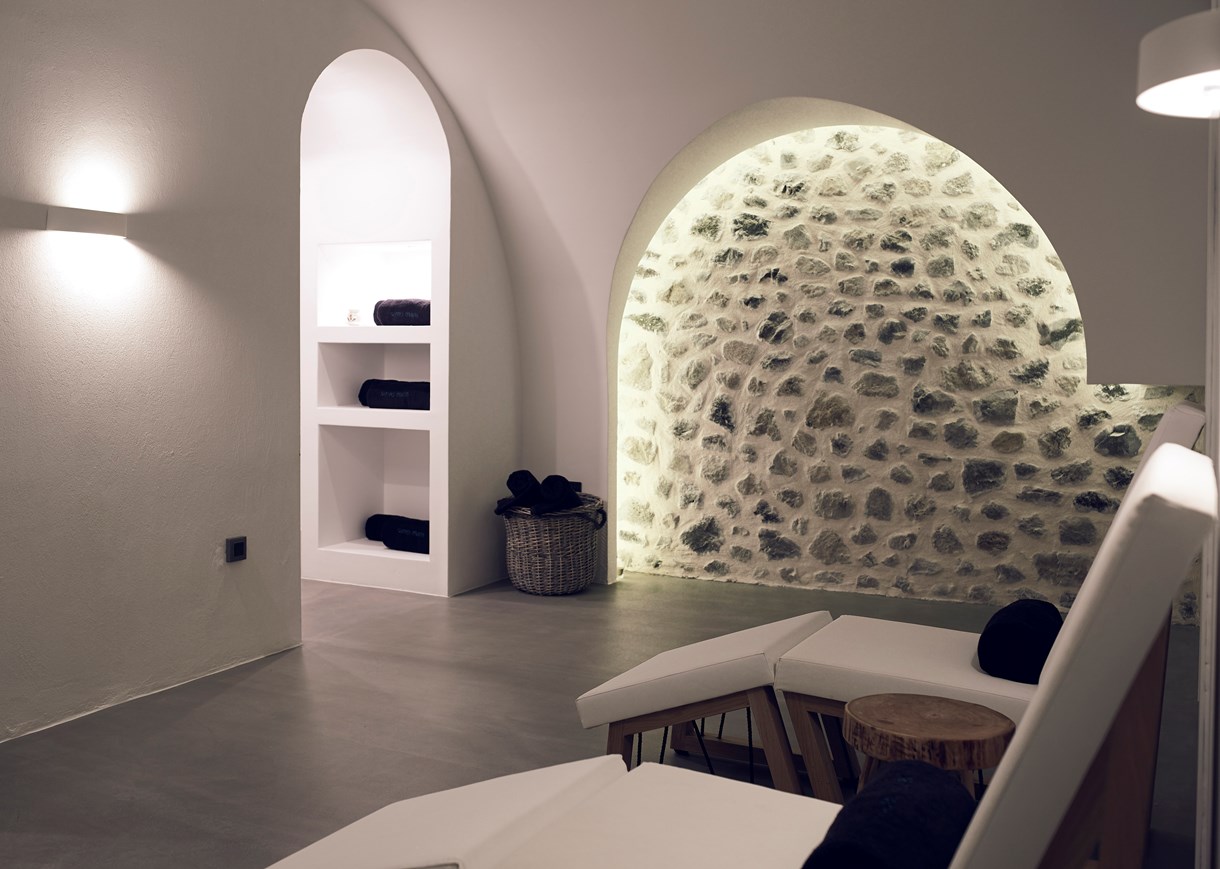 Mediterranean Wellness
Mediterranean Wellness is a well being, rejuvenation package, which entitles anti-stress massage and Aloe Vera facial treatment. It lasts 110 minutes. All these packages are now, for a short time, 20% off. We are happy to customize the experience according to your needs.
If you want to enjoy the pampering packages offered by the Revival Luxury Spa, you can download a ticket for a free 15-minute massage of your choice here. With this voucher, you can book an appointment during the first two days after your arrival, for any available date during your stay.
If you don't need a treatment, you can always visit the Revival Luxury Spa for the sauna, the pool, or the steam bath. We also sell skin scare products used in our treatments in a small shop located on the premises.