Oia is a charming destination for sun chasers. Its sunsets are legendary and there are so many idyllic spots to gaze at the skies. Like a tourist from the highest walls of the village, or like lovers from the privacy of a Jacuzzi at Santo Maris Oia Luxury Suites & Spa. Just keep in mind that our hotel does not offer views of the caldera, but the sunsets are still magical when the skies and the waters turn fiery red, orange, and yellow.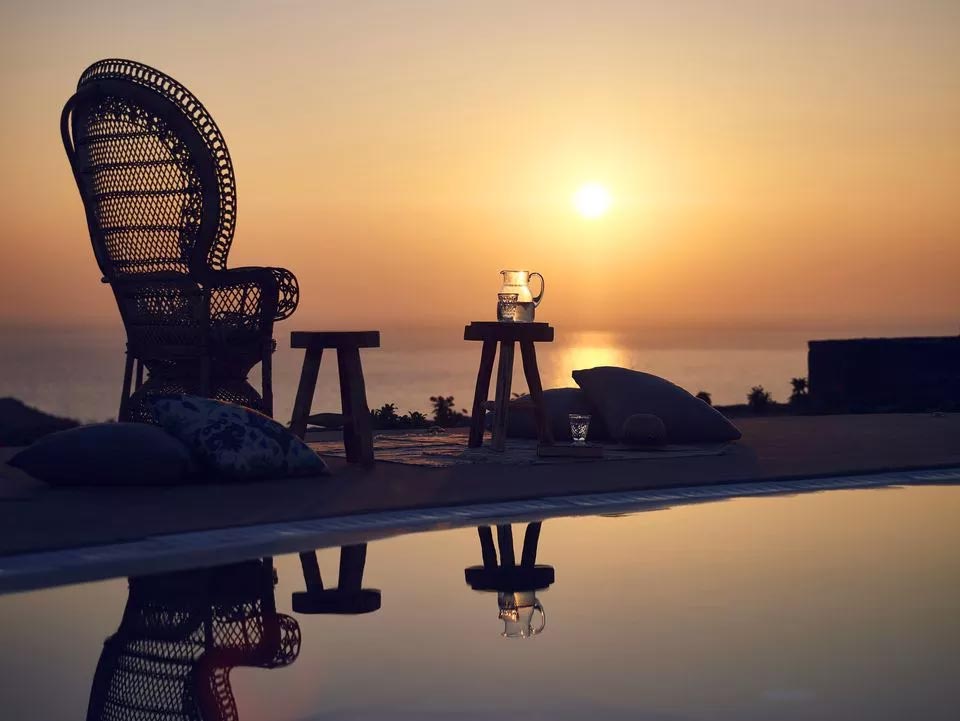 Sunsets like these inspire artists of all sorts. And, if you are an art lover, there are several other venues to explore when you stay in Oia.
The Mnemossyne Gallery is located a few steps from the busiest sunset gazing spot in Oia. It offers Greek jewelry, fine art photography, and authentic local art. The gallery has a very harmonic atmosphere in a typical cave house.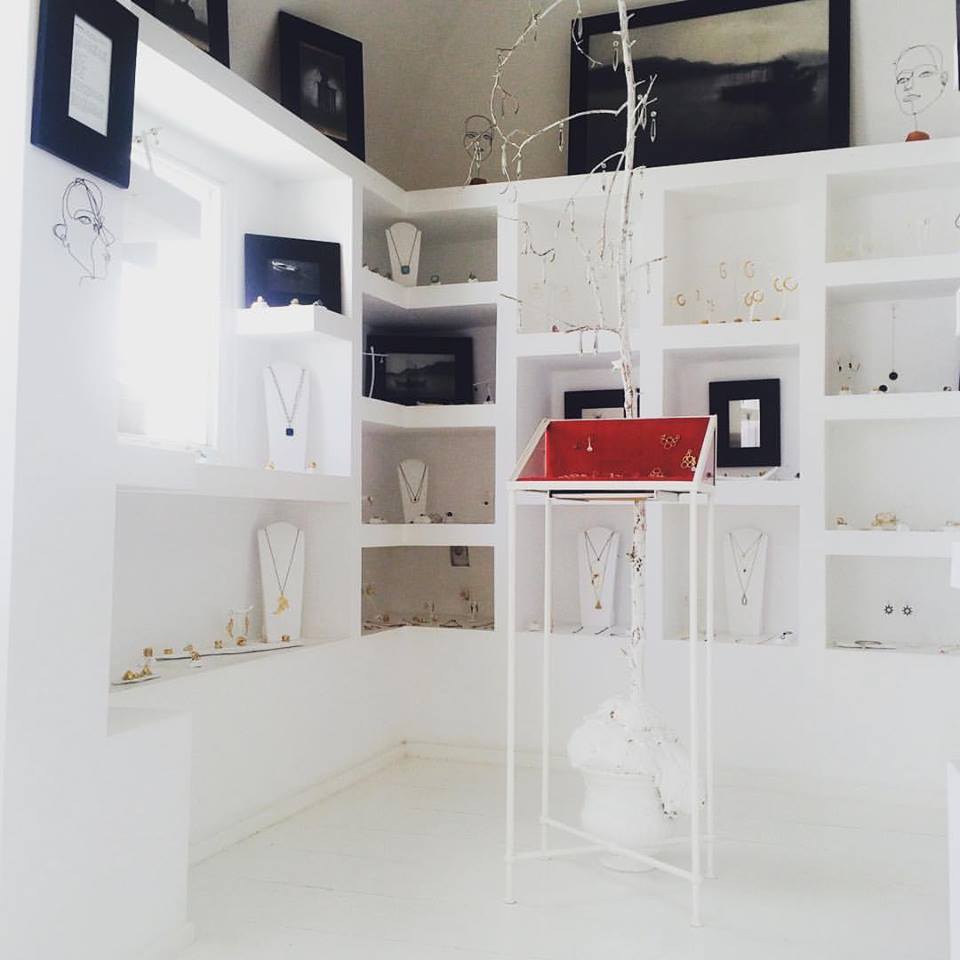 Oria gallery Nikos Rigopoulos is a fine art photography gallery by award winning Greek photographer Nikos Rigopoulos. Here, he exhibits stunning images of the island. Prints are available for sale in the gallery, but you can also order them online at photos-santorini.com.
Galanopoulos Art Gallery is another lovely destination for art lovers visiting Oia. Stavros Galanopoulos was born in 1946 in Corinth and was educated at the acclaimed "Greek Art School" in Athens. He opened his own art gallery in Oia in 1986. The gallery sells original artworks and limited edition prints.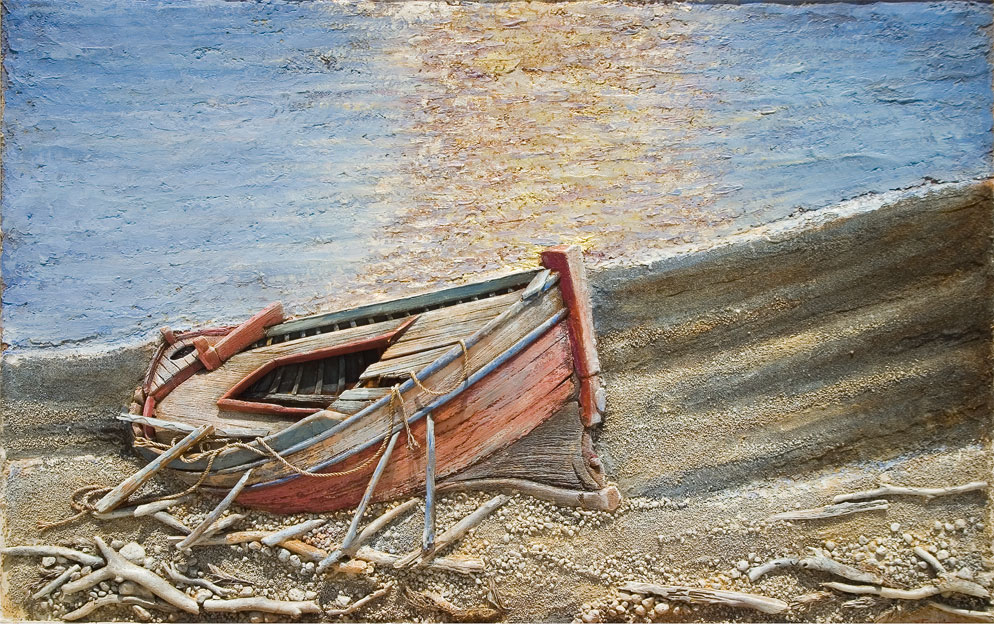 Art Gallery Kyrkos offers original paintings and prints by Santorini resident Vassilis Kyrkos. His paintings are found in private and public collections in Greece, as well as in many countries abroad. He is one of the island's most faithful ambassadors:
I paint the landscape in the horizon, the landscape in its vibrations and in its activity in my studio. I paint the quality and the weight of our psyche through the transformation of the forms.
Finally, the Oia Treasures Art Gallery is a specialty gallery that collects works from some of the best Greek artists of the moment. Here you will find sculptures, paintings, and original handmade jewelry suitable for museums and private collectors. They also have art for every budget.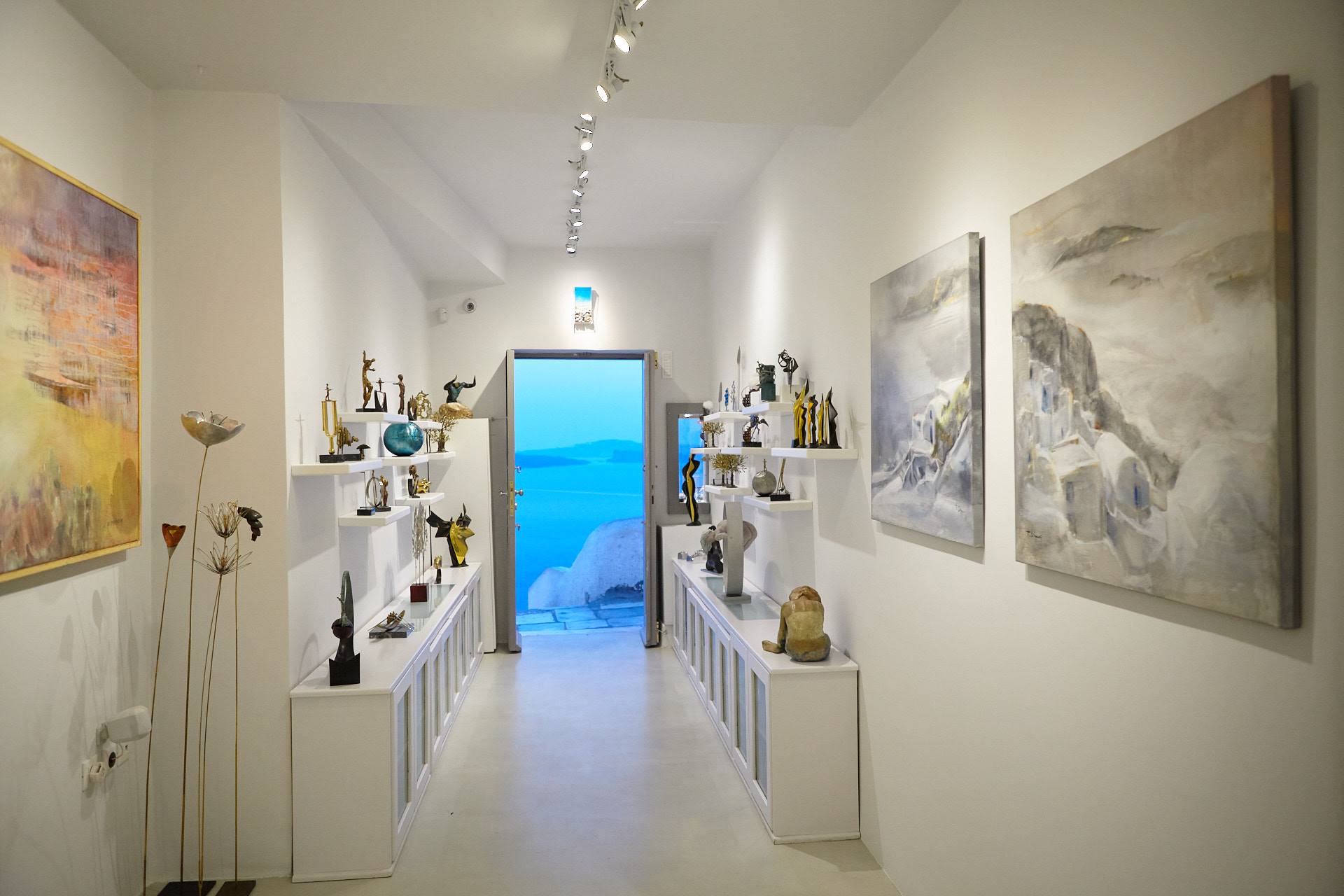 When you stay at Santo Maris Oia Luxury Suites & Spa you will also notice valuable art adorning our interiors.