The Santorini spring is one of the best seasons to enjoy the famous sunsets over the Aegean Sea and the landscapes of Greece's most popular island.
Although Santorini is the most visited Greek island, it is not a year-round destination, and, in some parts, it is not child-friendly. Nevertheless, if you choose to visit it with your little ones, you'll find some interesting things to do. But please note that Santo Maris Oia Luxury Suites & Spa doesn't offer accommodation for families with children. While we are not open in early spring, we usually open our resort after the Orthodox Easter. By May, you can stay at Santo Maris Oia Luxury Suites & Spa to enjoy the most beautiful season of the island.
Sunsets from Santo Maris Oia Luxury Suites & Spa are memorable, far from tourists who seem to spend more time looking at their smartphones than at the magic skies over the whitewashed houses of Oia. But you cannot see the Caldera from our suites, as we are located on the northwestern side of the village.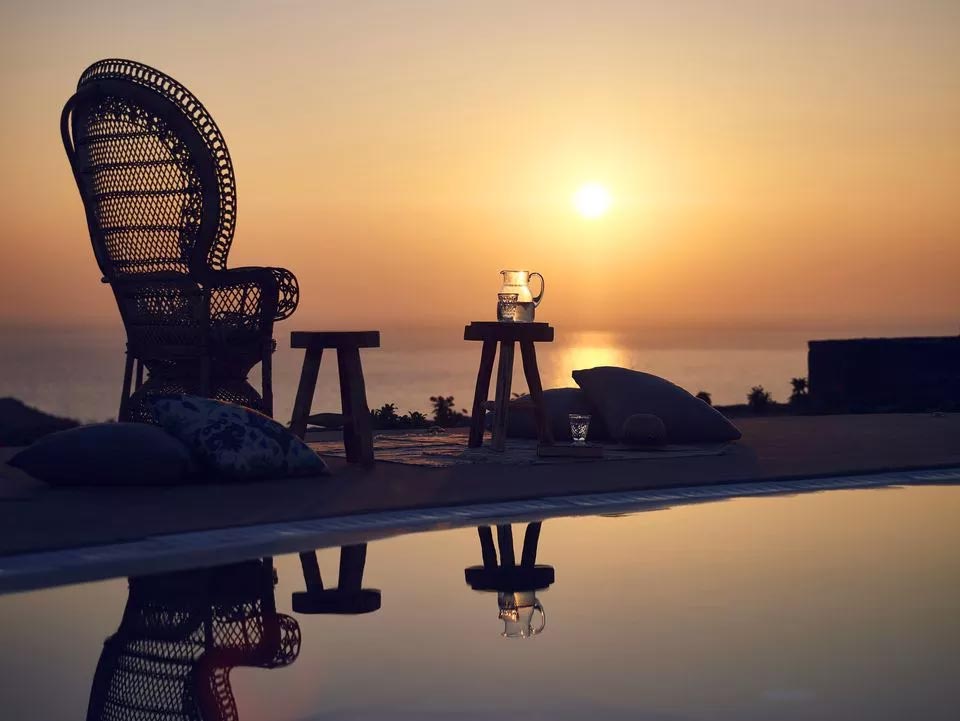 If you want to see something truly unique, visit Santorini in spring, before the opening of the tourist season. In spring, the island shows its true colors. The sea is still wild, but the Caldera is blooming, and the colors of the flowers contrast with the grays of the stone, making the scenes truly magical. The black beaches of Kamari and Perissa still provide some of the most stunning landscapes of the island. With almost no tourists in sight, now it's a great time to explore the island with your camera, to capture that perfect landscapes that make Santorini such a desired destination.
The Greek Easter is one of Santorini's most spectacular festivities with thousands of candles and lanterns lighting the way from church to home for the devout locals who celebrate it with pious reverie.
Pyrgos, which is about 30 minutes drive from Oia, boasts the most spectacular Easter fire celebrations you'll ever see. Hundreds of torches flicker along the way, on the fortified walls of the castle city. As you walk to its highest point, you can see all the way down to Oia, and you will be amazed to observe other fires flickering into the night. The entire island celebrates, however, no other settlement offers a more awe-inspiring view. The celebration attracts thousands of locals, as well as tourists, for the spectacular views of the village illuminated by Easter torches.