Oia is a dream, there's no doubt about it. But you can have a dream in a dream the moment you step inside Santo Maris Oia Luxury Suites & Spa, a world of blissful luxury, a haven of peace, where tradition and modernity coexist in perfect harmony. No matter where you are in our resort, you are so close to the Sunset Seranade point, that you don't need to leave our grounds to enjoy a peaceful, glorious sunset over Apano Meria, the pearl of the Cyclades.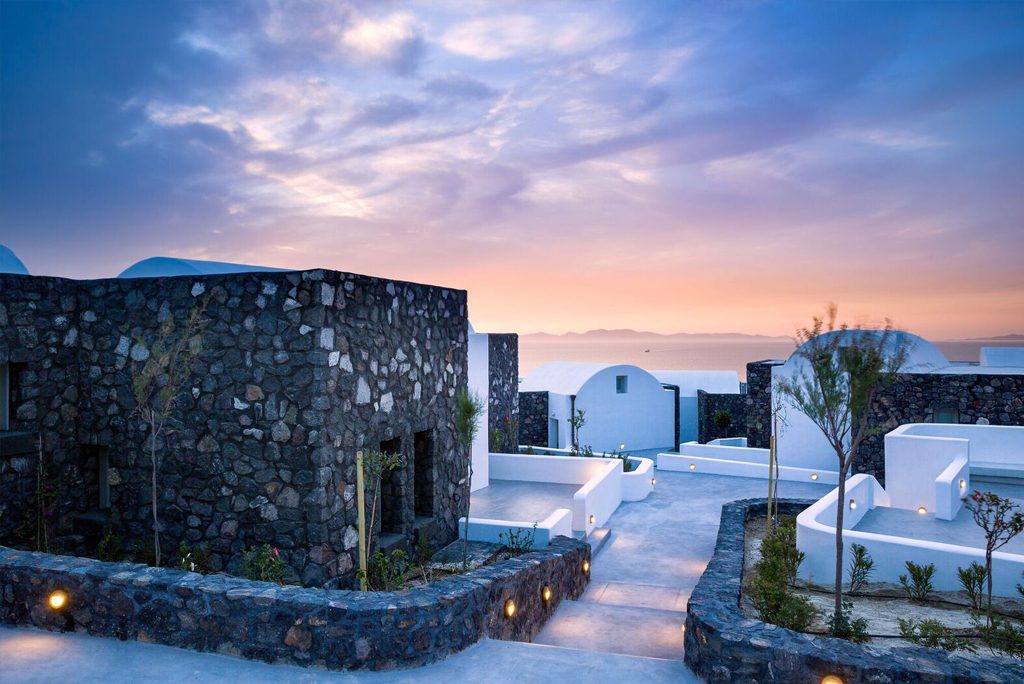 The architecture of the hotel is inspired by the traditional clifftop cave-style houses of the village, but the interiors are breakthrough-contemporary, yet inspired by tradition, rivaling in comfort and style with interiors of some of the world's most famous, and eccentric resorts. The decor is minimalist in warm, earthy tones, with turquoise accents that refresh the atmosphere. There's no suite or villa in our resort without a private terrace and jacuzzi, for that perfect setting to rekindle romance, and to fall in love with Santorini over and over again.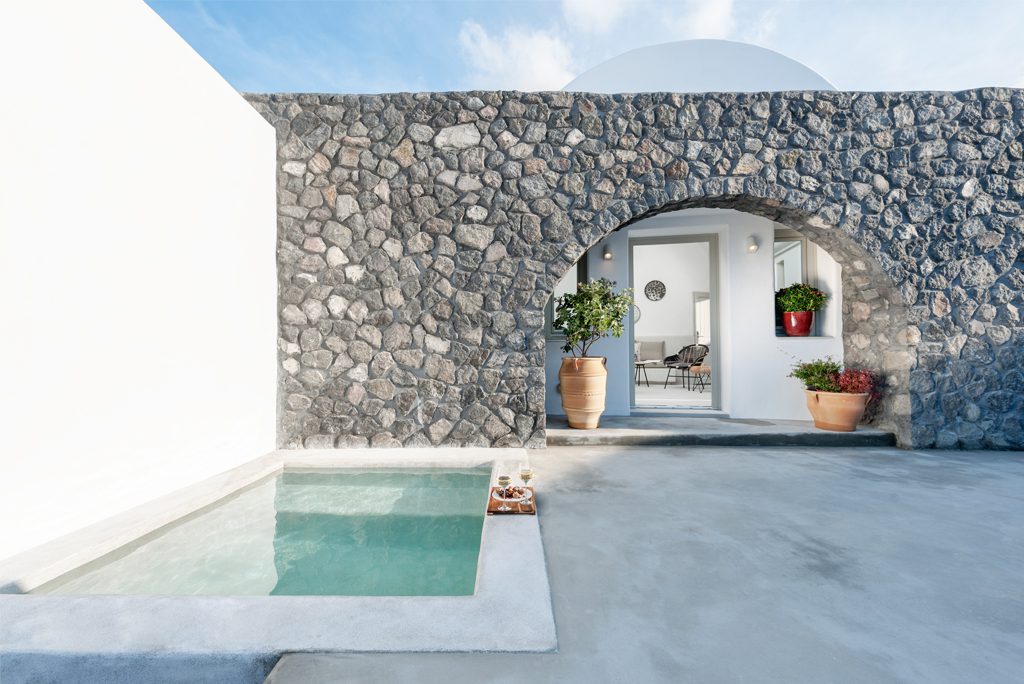 You could hardly be better located to enjoy Oia at its fullest. You are in the heart of the village, surrounded by beautiful nature, with surreal bougainvillea accents against the white of the walls, in a picture pretty resort like no other on the island. Like Oia, Santo Maris Oia Luxury Suites & Spa is pleasantly unpretentious, the northern side villas granting you the perfect faux-castaway sense of seclusion and privacy. Take the night to rest in a comfy king size bed, lined with cushions and fine fabrics that invite you to linger till late morning, when breakfast on the terrace is just the perfect way to kick-start your day.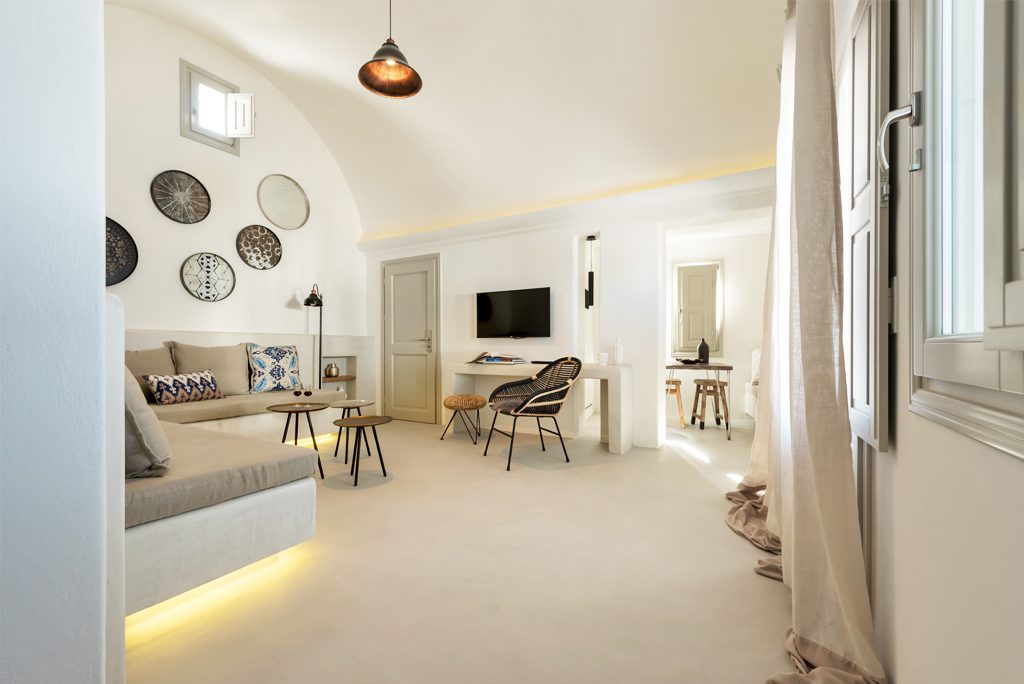 Or, at the south of the resort, book a suite that overlooks the Aegean, offering you views that will steal your heart. They all have private verandas, with complimentary sunbeds, if you want to spend a lazy afternoon under the sun of the Cyclades. And, when it comes to in-room facilities, all our suites and villas have individually controlled air-conditioning, high-tech TVs with satellite channels, DVD and CD players, free wireless internet connection, electronic safe deposit box, direct dial phone, hair dryer, mini bar, bathrobes, slippers, coffee machine, and all VIP bathroom necessaries.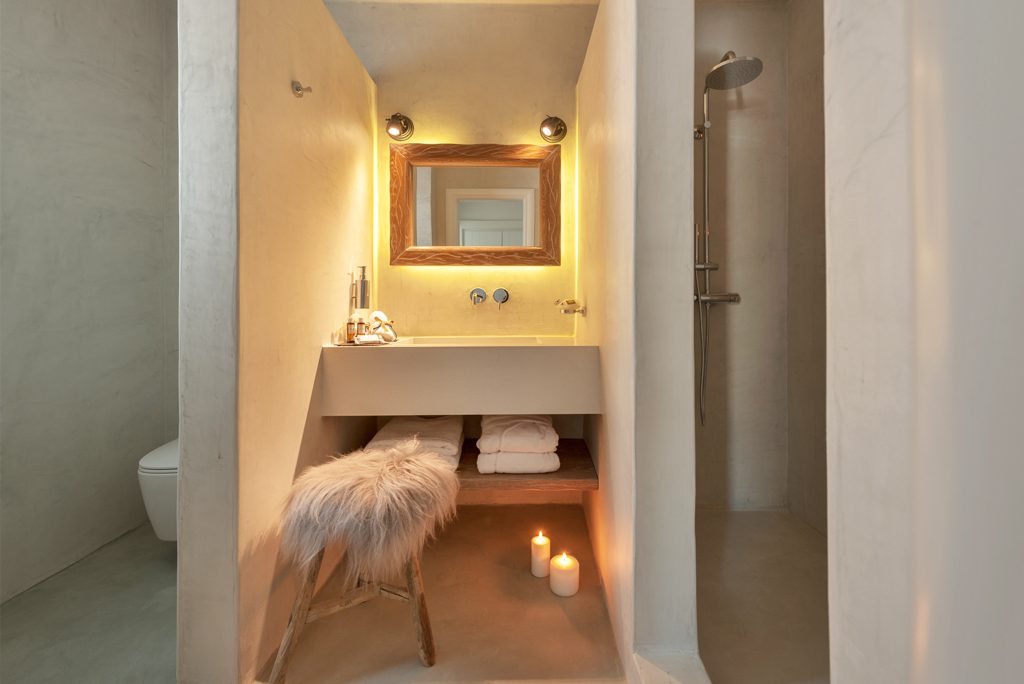 When it comes to general facilities, designed to make your stay even more comfortable, Santo Maris Oia Luxury Suites & Spa provides everything you need: 4 outdoor swimming pools, a restaurant serving breakfast and dinner, a romantic bar in the lobby, a bar next to the main pool and a full service spa center with heated indoor pool.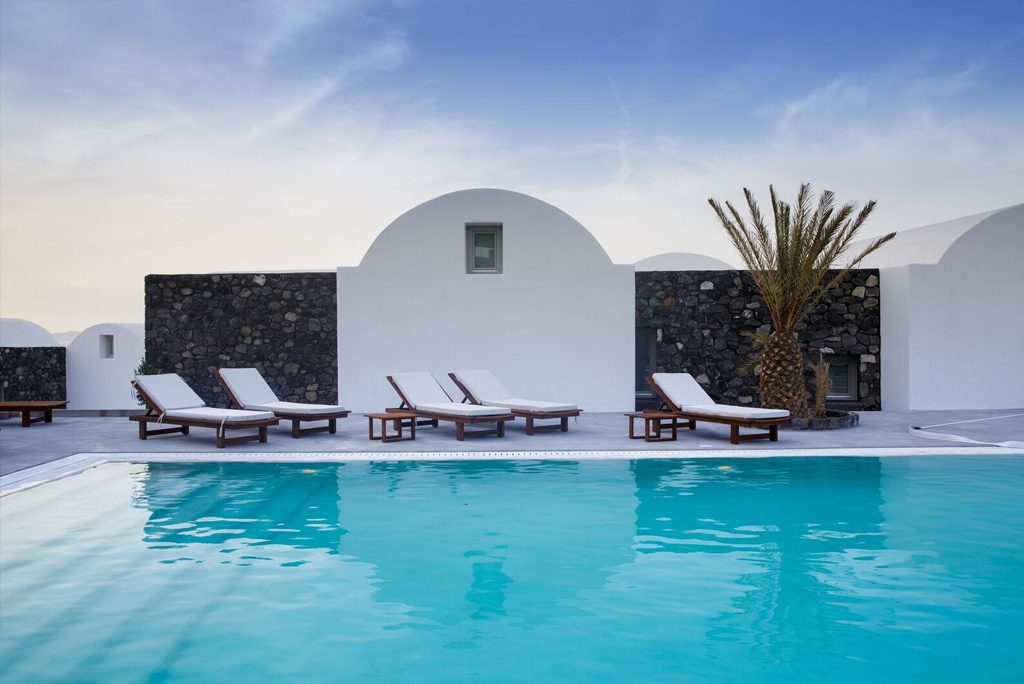 So plan your holiday with us, for a memorable stay in Oia!