A delicious combination of volcanic cliffs, bright bougainvillea in bloom, and sparkling white clifftop cave-style houses with blue rooftops, against the turquoise of the Mediterranean, Oia is the very symbol of Santorini, and the most photographed destination on the island. But there's more to this village than meets the eye in travel brochures and postcards. It's a special place, with mystic charm, favored by people from all over the world, who come here to take in the breathtaking views over the Caldera. It's heavily touristic, and yet, paradoxically, an oasis of peace, the perfect spot on earth to come and recharge your batteries. Here are the things we think you should do during your stay, to make your experience truly memorable:
1. See the Famous Sunset
Our own hotel, the Santo Maris Oia Luxury Suites & Spa, offers a perfect location for watching the sunset: right next to the famous cliffs of the Sunset Seranade point. So you can take in the spectacular colors and the breeze without leaving our premises, secluded from the tourist crowds. Many tourists prefer the vantage point at the Castle of Oia to see the sunset.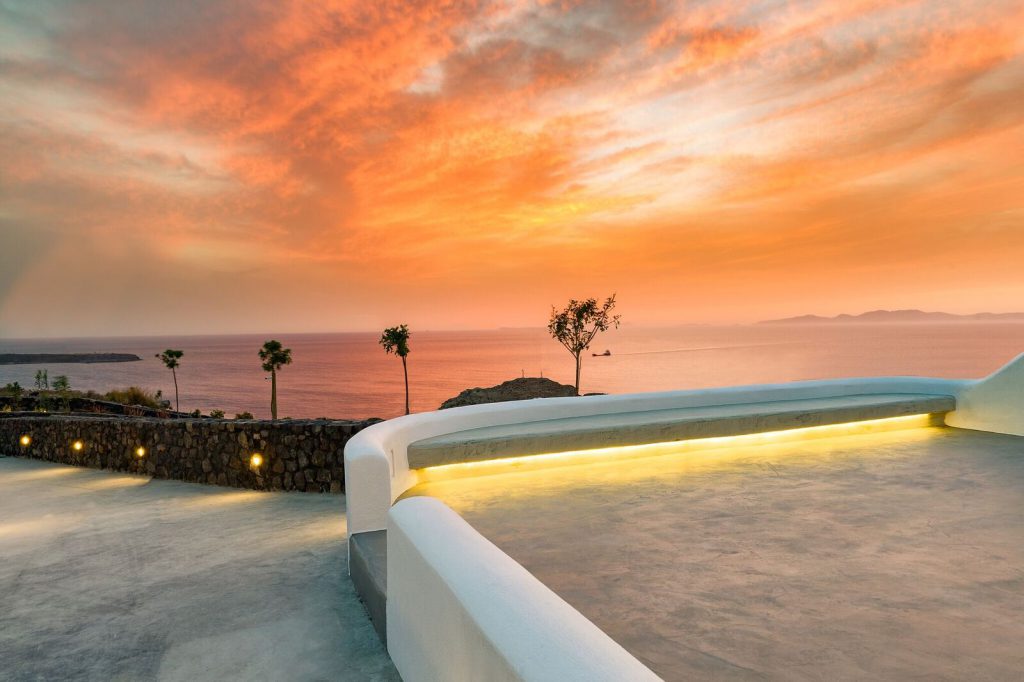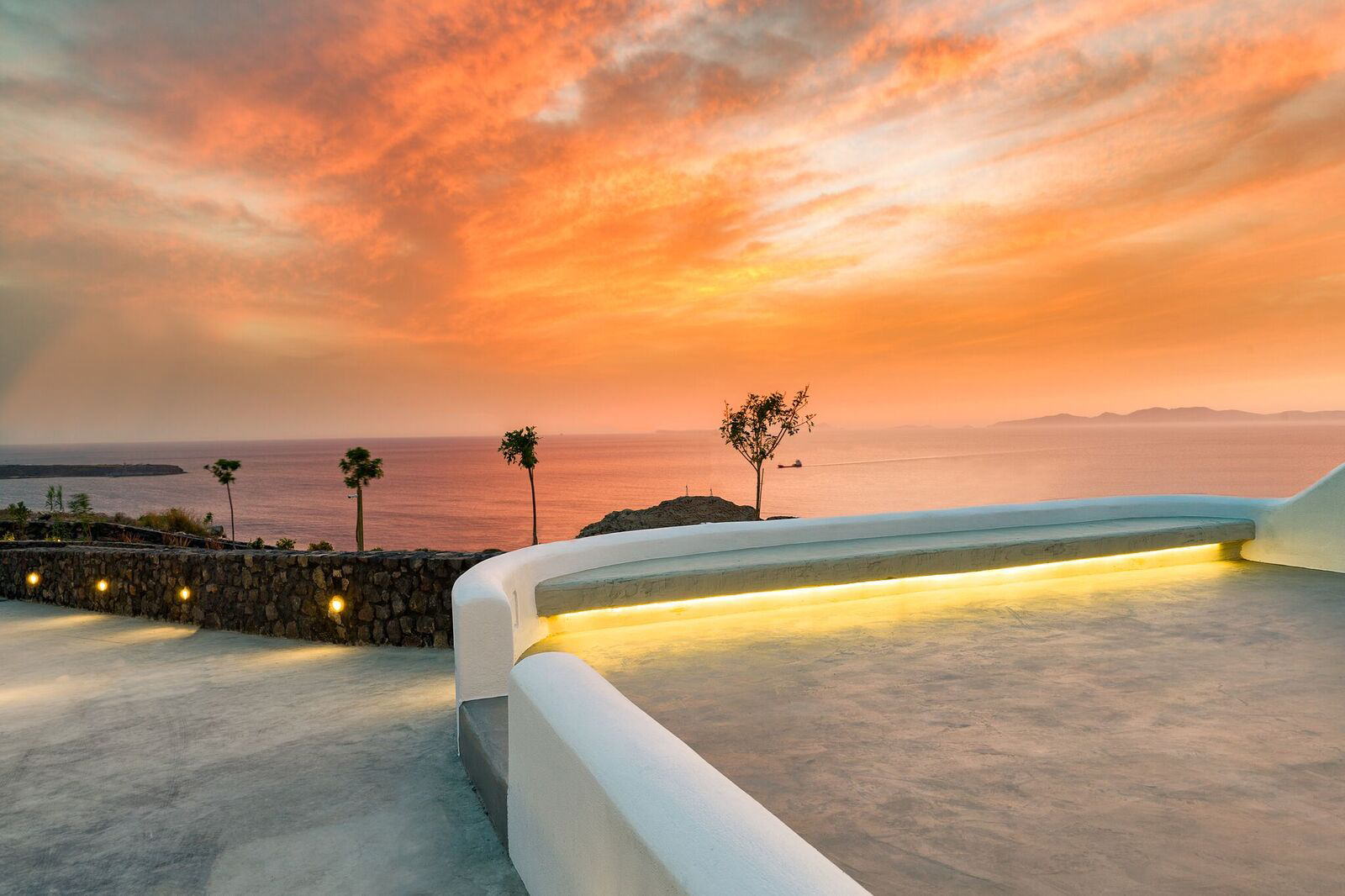 2. Take a Donkey Ride from Ammoudie Bay to Oia
Donkey rides are the favored transportation means for the locals, and they are becoming increasingly popular among tourists too, despite concerns by animal welfare organizations that the trips could exhaust the animals, and that some owners are mishandling them. It's hard to make a fair assessment whether an animal is mishandled by its owner or not, so if you have a problem with this, you can always hike. It's good to stay in shape.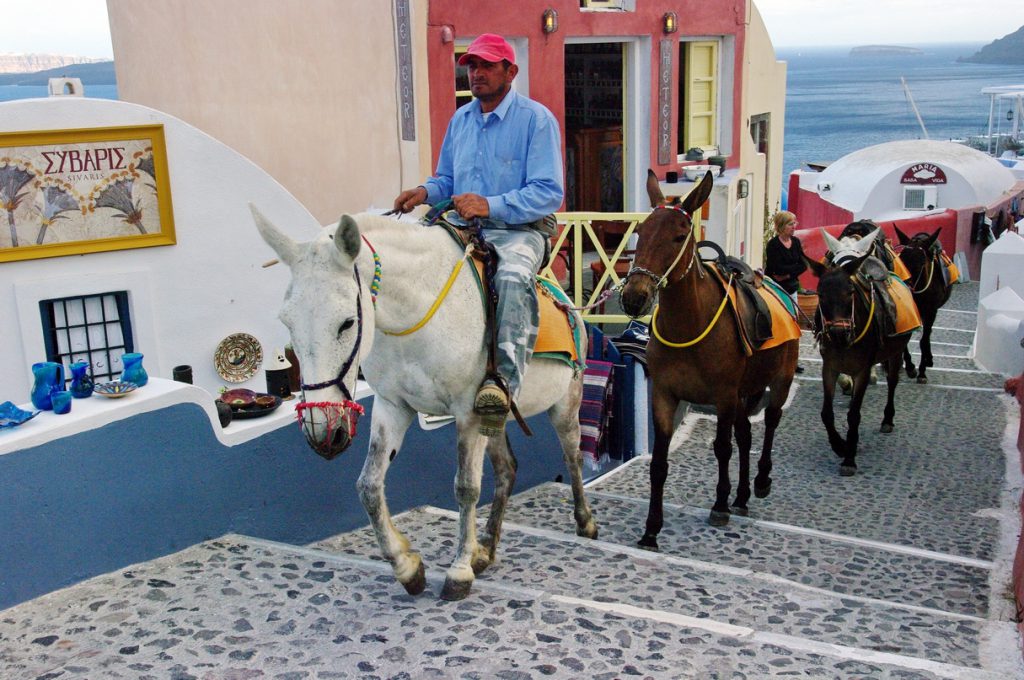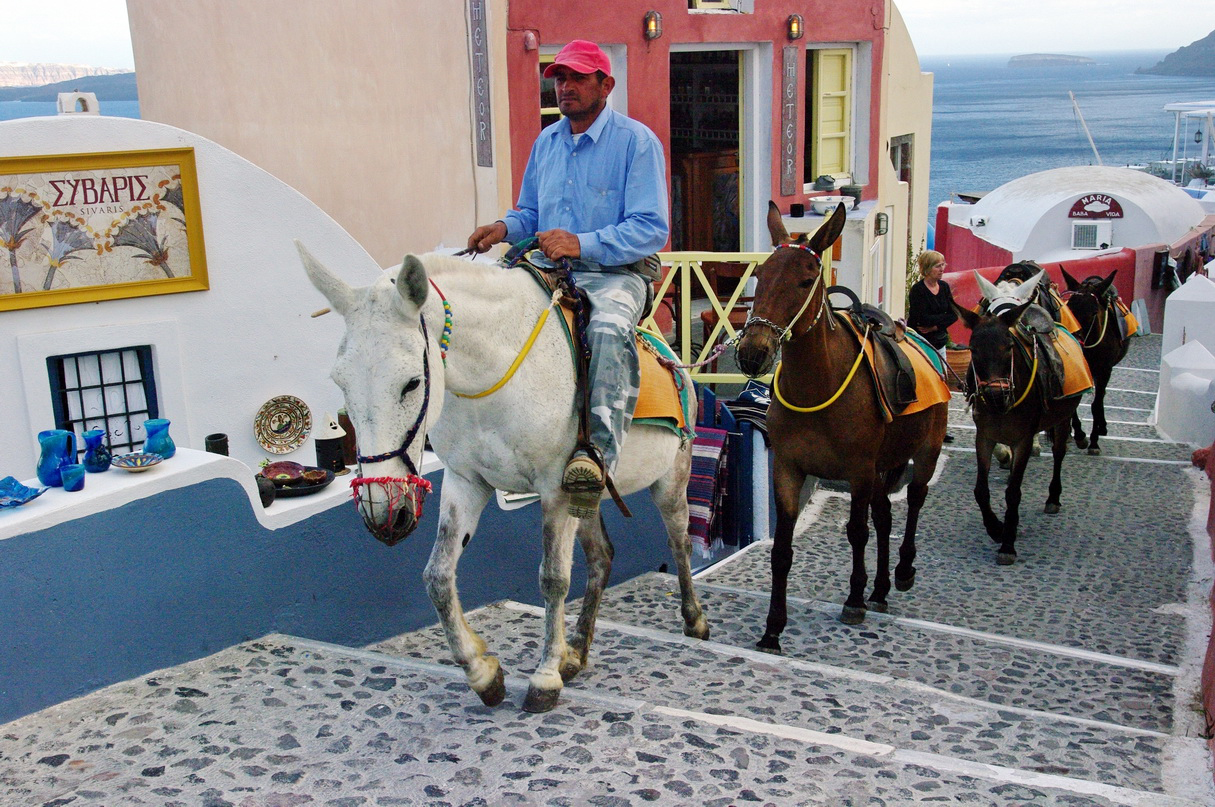 3. Hike from Oia to Fira
It may not be as spectacular as Oia, but Fira has its special charm too – and it is also the capital of the island. The path is not marked, but it is pretty obvious: just follow the edge of the caldera and walk south. It may take you up to five hours to reach Fira if you don't rush your pace, so leave early if you don't want to spend the night there. The views along the way are glorious, so don't forget your camera.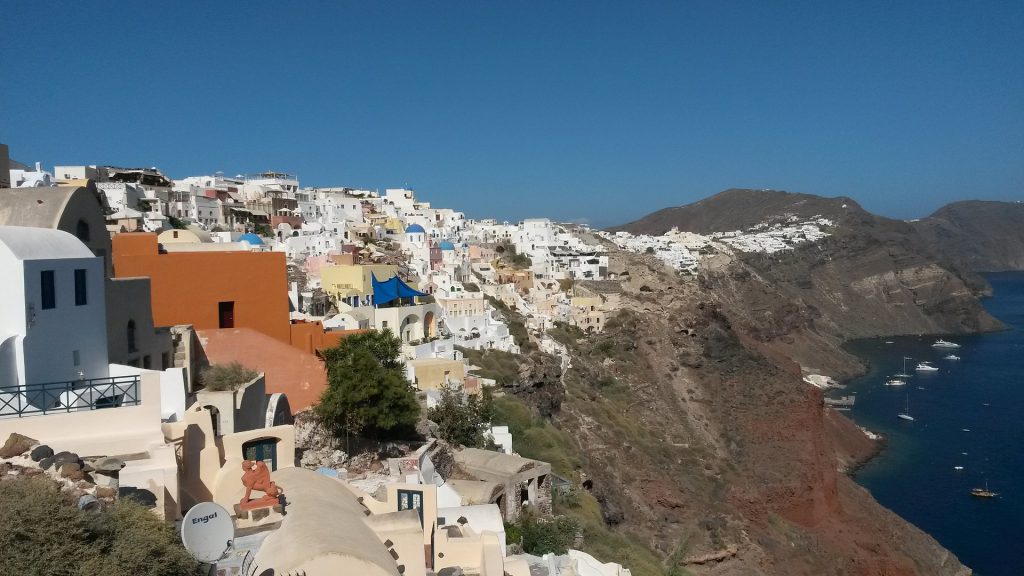 4. Explore Oia's Stairways and Hidden Paths
Oia is never boring: just explore its pathways to discover something rewarding every time, including see-for-miles viewpoints with out-of-this-world vistas.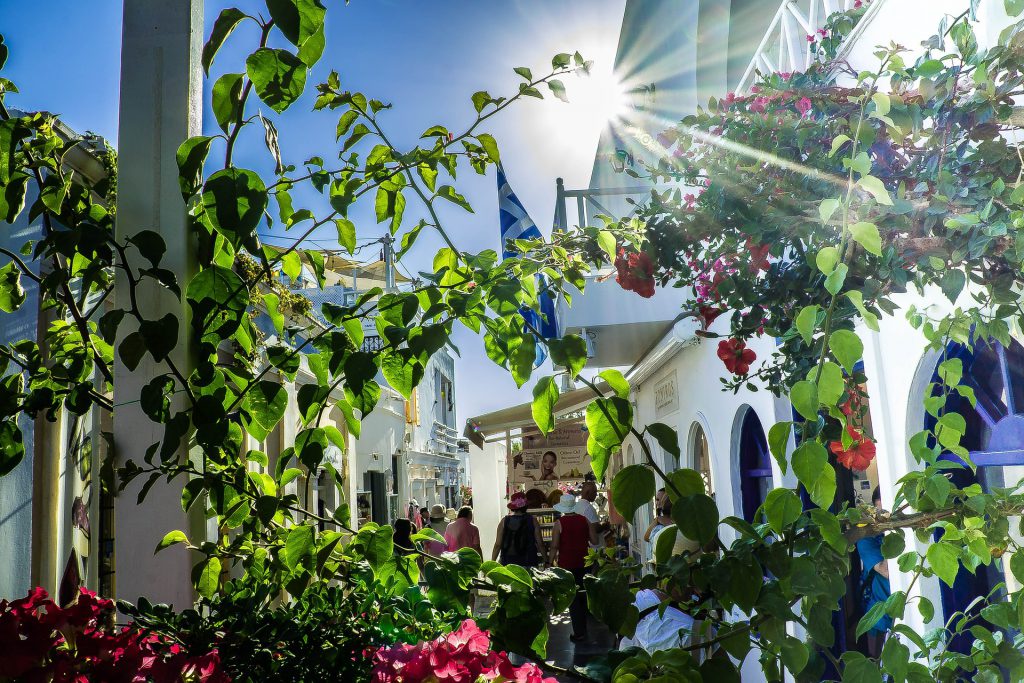 5. Take a Sailing Tour Across the Caldera
There are several boats and catamarans offering tours on the caldera from the Ammoudi Bay. It's a romantic experience if you visit Oia as a couple, but it can also be a fun experience when you are joined by cheerful friends. You will see Santorini's finest: the volcano, the hot springs, the lighthouse, the Indian Rock, the beaches, Mesa Pigadia, and much more. The sunset cruises with dinner offered by Santorini Sailing are the most popular.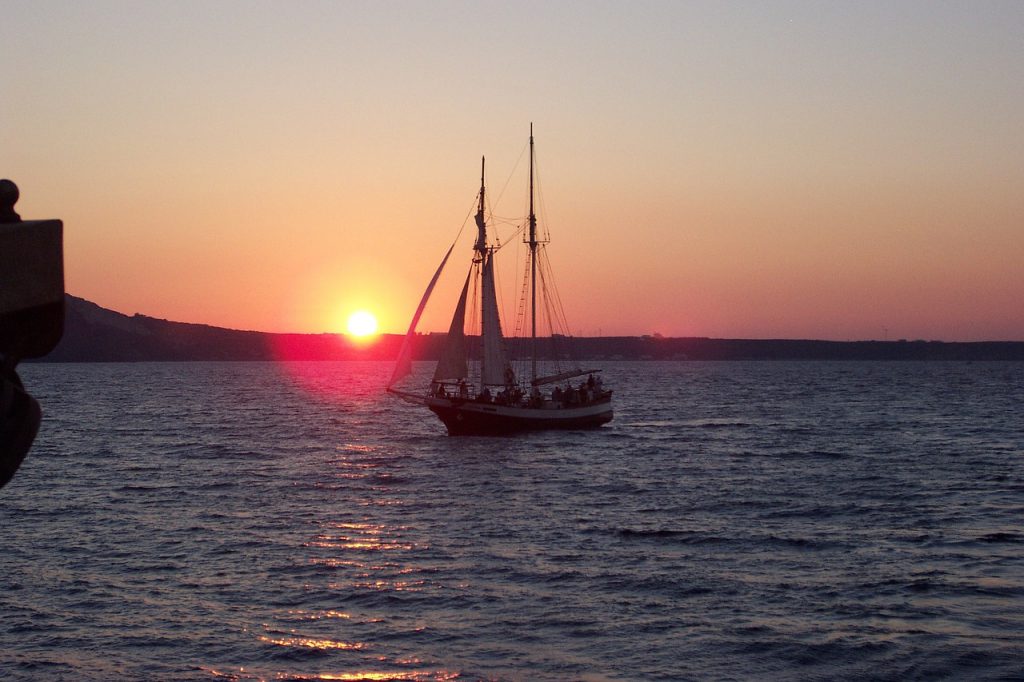 6. Go for a Swim in the Ammoudi Bay
This is one of the most famous spots for swimming in Santorini, mainly favored by adrenaline junkies, who like to take a plunge from the massive boulder in the waters of the Ammoudi Bay.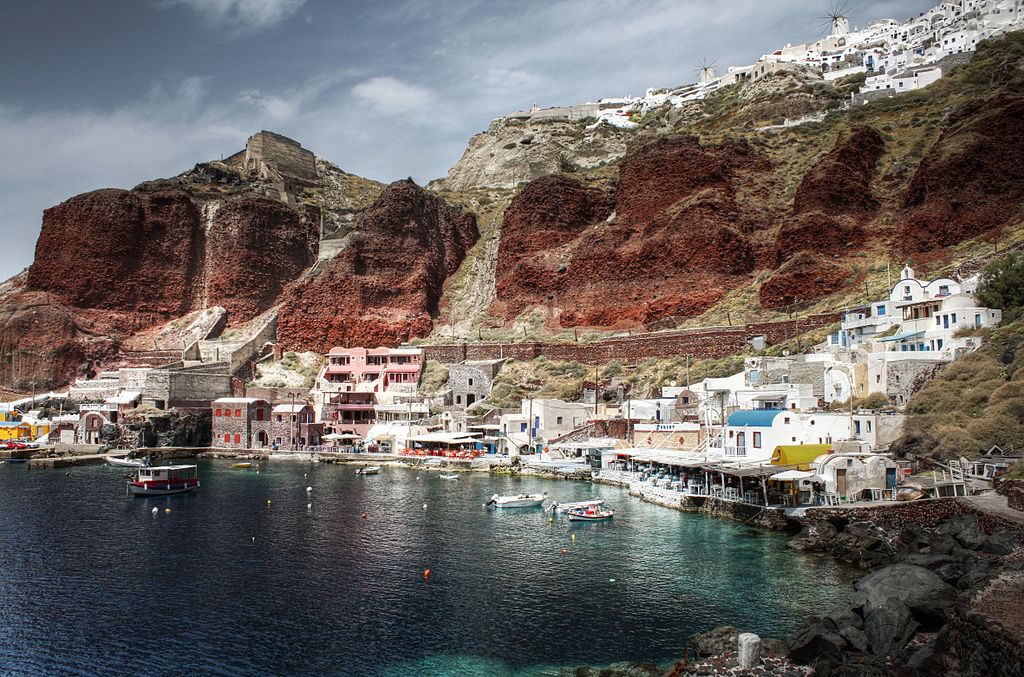 7. Go Shopping for Local Crafts
It would be a pity to leave Oia without a souvenir, and while many shops cater to the general crowds, offering overpriced trinkets, there are also many stores selling gorgeous pottery, and local crafts. Explore Oia enough to find them.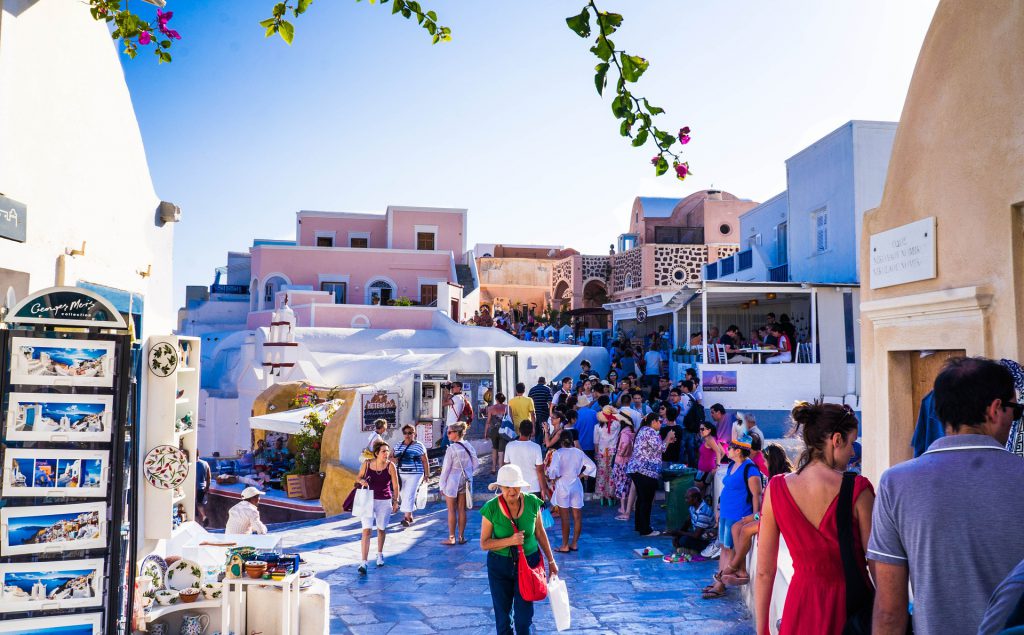 8. Visit Oia's Charming Churches
For a few moments of hard-earned downtime, step inside one of Oia's beautiful little churches. They are peaceful most of the times, except for when a traditional "panigyri" (village party) is organized, with food and drinks, and welcoming smiles for foreigners who want to join. But even if you don't catch a "panigyri", go to admire outstanding, valuable iconography and other objects of Greek Orthodox religious art.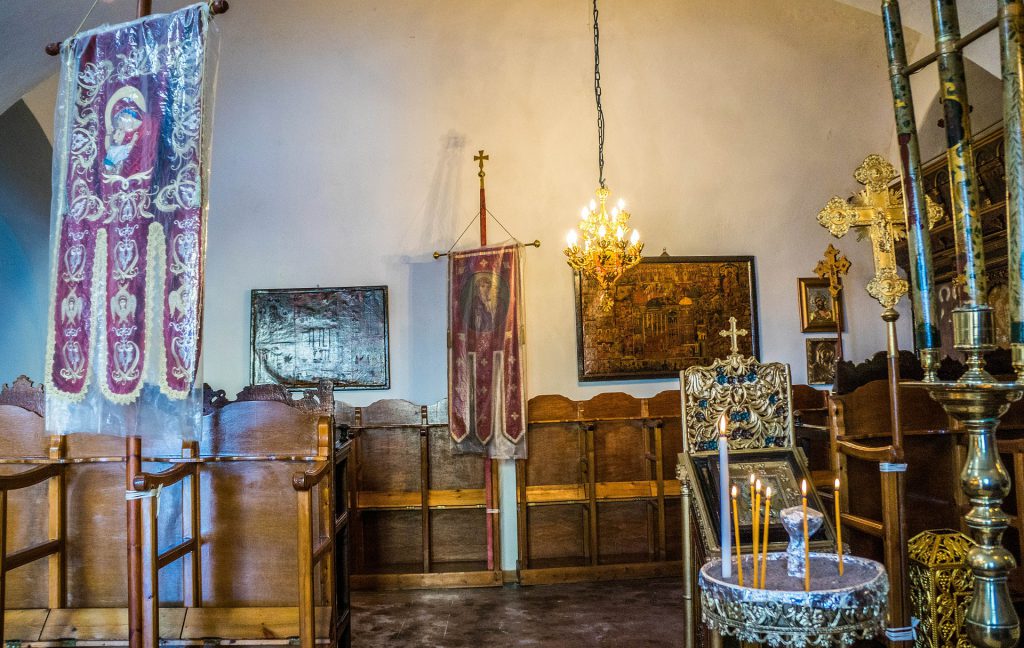 9. Sunbathe at Baxedes Beach
Baxedes is a quiet black pebbly beach, just 3 km away from Oia. It is peaceful and less touristy than others, and close to other, more popular beaches, like Paradise or Cape Columbo. This is the beach to experience what Oia used to be before the tourist invasion.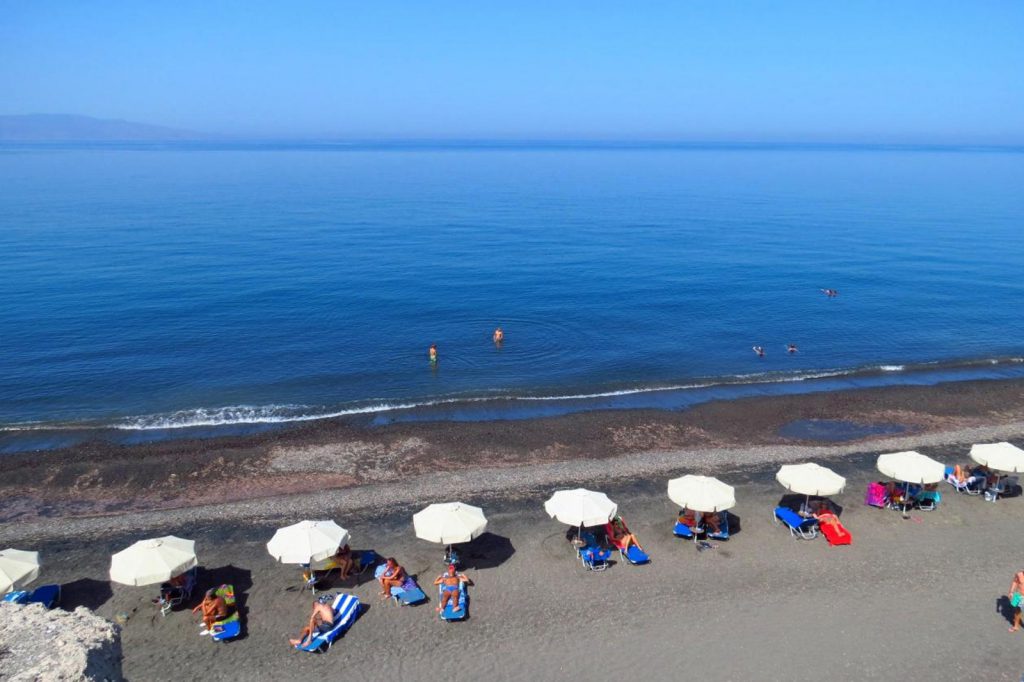 10. Enjoy Local Wines
What would your stay in Oia be without the delicate taste of local wines? You can always book a wine tasting tour, or visit Domaine Sigalas on Oia's Baxedes plain for wine tastings with views of Santorini's amazing sunsets.