Oia is the perfect starting point to explore fascinating Santorini. The island provides spectacular hiking routes that take you from one quaint village to another. On your way, you will admire spellbinding vistas, archeological sites, whitewashed churches with blue domes, and the most beautiful sunsets in the world.
You can find the best things to do in Oia in our local guide and once you run out of options, you can adventure out of the town to explore the rest of the island.
Watch the sunset from Finikia – a cozy village which can be reached in about 30 minutes from Oia on foot or with a donkey ride. Finikia is the best-preserved traditional settlement on the island, a farmer's village, traditionally known for its vineyards. Domaine Sigalas can be found here.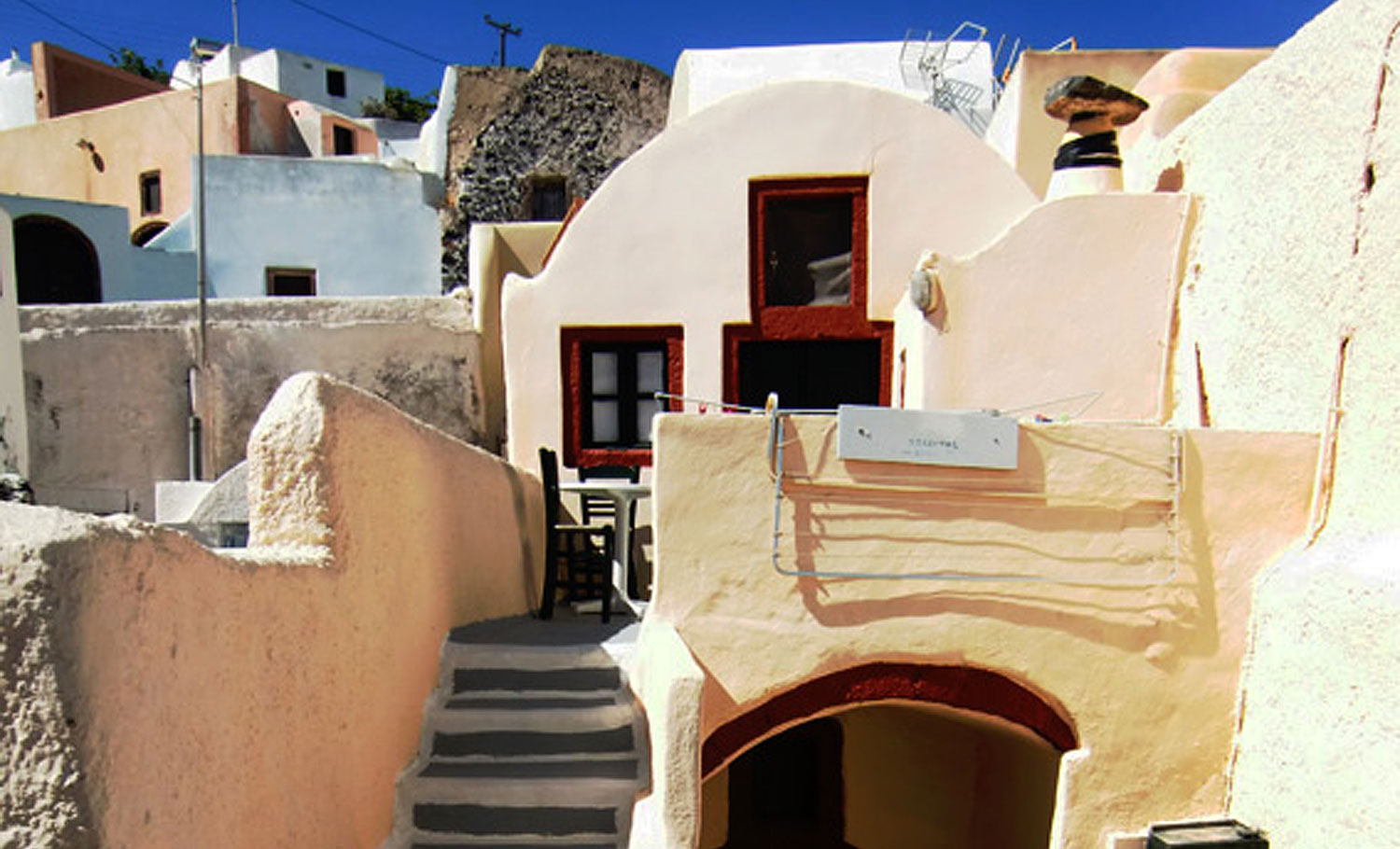 Visit the Koutsoyannopoulos Wine Museum, the only museum of its kind in Greece – an interesting experience, as it features rare machinery and tools, documents, beautiful artwork, and life-size replicas of workers illustrating different wine production aspects, like pruning, plowing with donkeys, harvesting, stepping on the grapes, and much more. You can also explore Vothonas, the peaceful hamlet where the museum is located, and observe its architecture and position among pristine landscapes. An interesting landmark here is the Church of Panagia Sergena, or Panagia Trypa (Virgin Mary in the Hole), carved in a rock outside the village.
Or drive to Imerovigli to admire the sunset and to visit the Castle of Skaros, which was built in 1207, the late Byzantine period, by Marco Sanudo, the ruler of all Cyclades islands that time. Another important landmark of the village is the Monastery Agios Nikolaos. Several other churches are worthy of your attention too when you visit Imerovigli.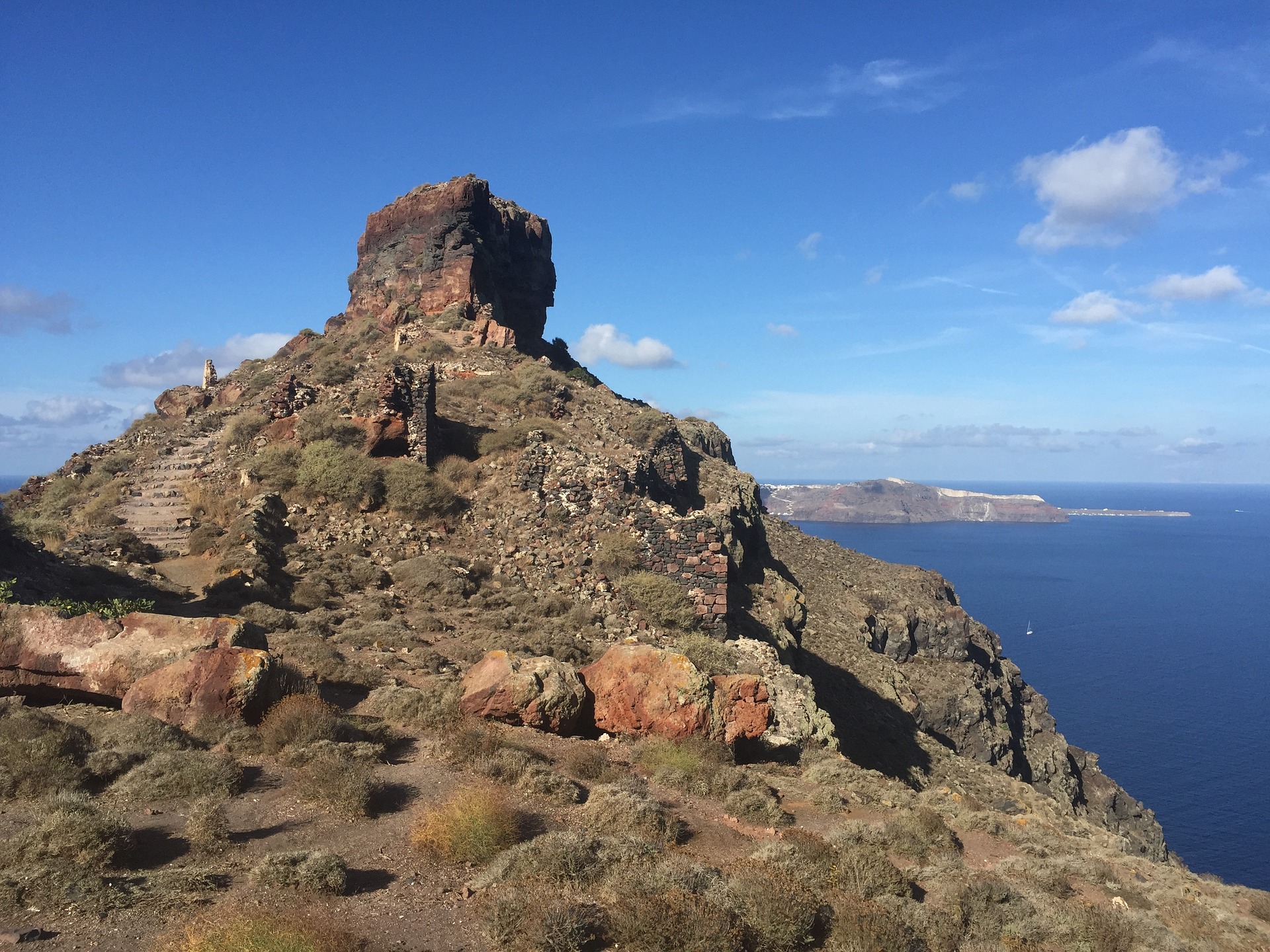 Hike to the famous Skaros Rock to take in the azure of the sea. The views from here are beyond compare and words cannot describe the colors of the sunset.
Visit ancient Akrotiri, one of Santorini's must-see sites located in a village in the southwestern part of the island, less than an hour drive from Oia. You can also visit the village of Akrotiri and see its Venetian buildings. If you enjoy hikes and nature, go to Balos, a small cove in the northwest of the village. Access to this cove is difficult but the pristine nature will inspire you.
Visit Firá, the capital of the island. Here you will find the Archaeological Museum of Thera, and the Museum of Prehistoric Thera, as well as religious landmarks like the White Orthodox Cathedral of Ypapanti.