Famed Santorini is a paradise for oenophiles, as the island with "more wine than water." But there are many other reasons to visit the island and to spend a couple of weeks under the blue skies bathing in the sun on a black sand beach, or climbing to the best vantage points to observe the most spectacular sunsets in the world.
One of the must-see sites on Santorini is the Prehistoric Town of Akrotiri located in the namesake village. This Minoan Bronze Age settlement was destroyed by the eruption of Thira in 1627 BC, but the volcanic ashes preserved much of the site in excellent condition. Ancient Akrotiri was one of the most prosperous ports of the Aegean, with elaborate buildings, organized warehouses, industrial areas, and elegant squares. After you visit the site, consider exploring the Akrotiri village of today.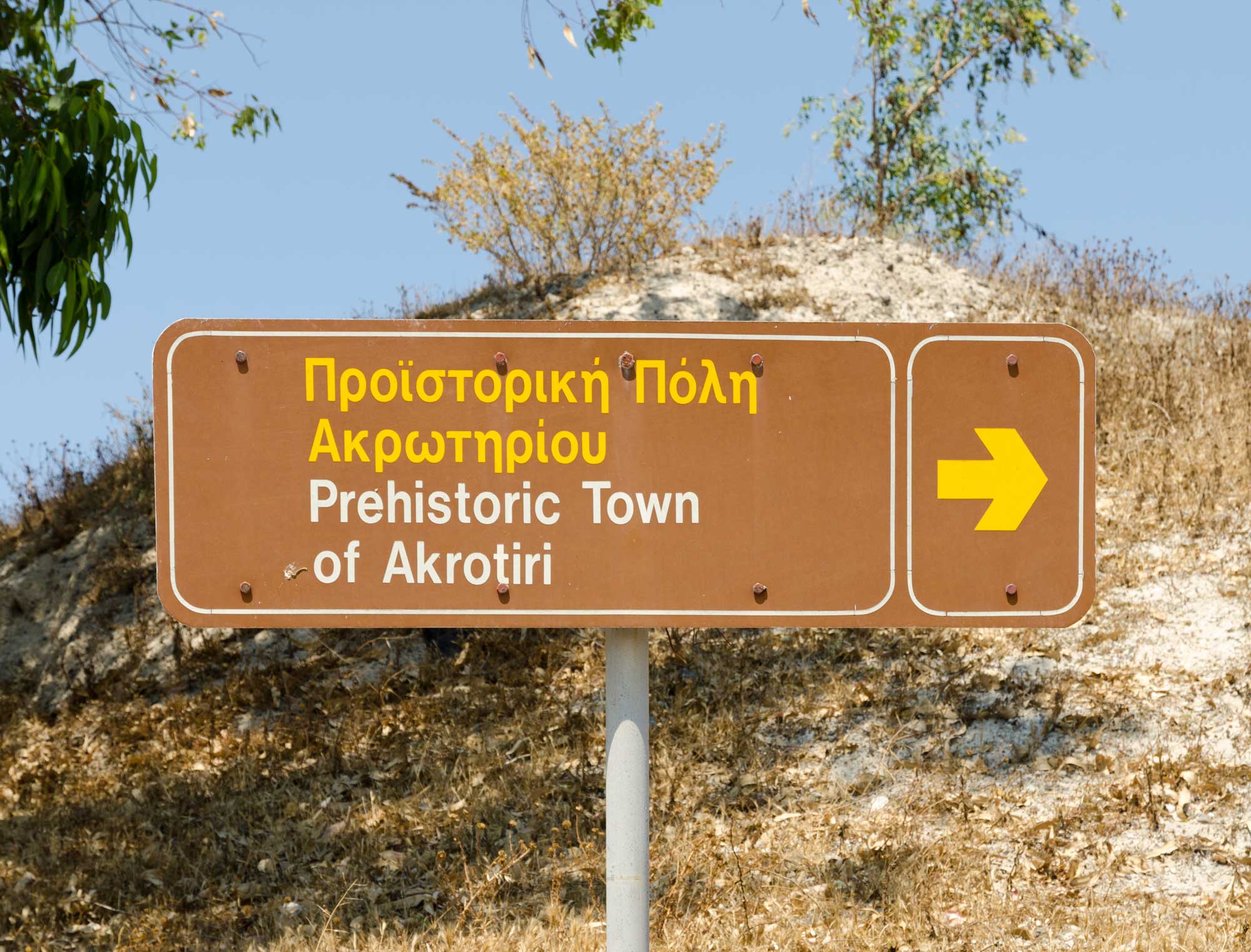 During the Venetian conquest, one of the main castles of the island was erected in the town of Akrotiri. From this castle, only the Venetian Tower (Goulas) stands and is used for cultural events, including concerts. The tower also hosts an exhibition of Greek folk instruments. Similar instruments are used during the summer concerts at the Venetian Tower. You can always visit the village first, then find the path leading to the archeological site. The route is a local favorite for mountain biking and hiking. A deviation from this road will take you to Akrotiri's famous Red Sand Beach, which attracts hundreds of beachgoers every season.
The lighthouse of Akrotiri, built in 1892, is another charming landmark worthy of your time. It ranks among the oldest lighthouses in Greece and it makes for a beautiful photo opportunity, especially at dusk. You can finish your trip to Akrotiri with dinner at one of the fish taverns that are located not far from the lighthouse.
Prehistoric Town of Akrotiri sign picture by Norbert Nagel, via Wikimedia Commons.