Santorini is not known for a choice of entertainment opportunities beyond its lively nightlife. But there are some excellent options for culture buffs who want to experience the island doing something else. The key to navigating the entertainment scene of Santorini is knowing a local, of course. You can ask your concierge at Santo Maris Oia Luxury Suites & Spa for recommendations when you stay with us too. We'll know the seasonal programme and we are happy to help. Besides, we have our own highly-acclaimed entertainment offer too, including saxophone, piano, or harp concerts under the skies, dance nights, thematic evenings, and more.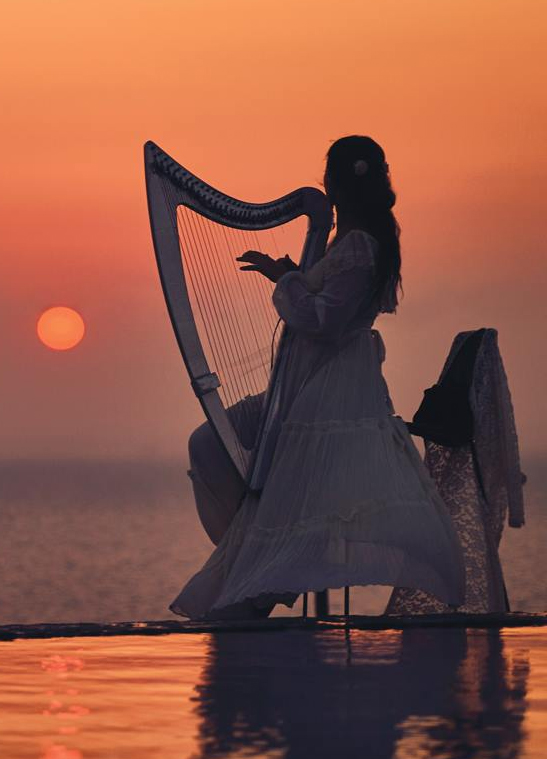 Villaggio 3D Cinema
Villaggio 3D Cinema at the Kamari Shopping Center is the right address for action-packed international blockbusters, but also for Greek movies. Offseason they screen in Greek, but during the summer they also showcase movies in English. Their stage hosts occasional concerts, theater, and other events too. Their current programme is available on their website.
Santorini Arts Factory (SAF)
The Santorini Arts Factory is another destination for entertainment on the island. The have a rich plan of activities, with various workshops for children and adults alike, exhibitions, concerts, sewing workshops, fairytale readings, and much more. This is alsoo the site of the Tomato Industrial Museum, one of Santorini's must-see attractions.

Live music under the full moon every summer
Most of the live events on Santorini are advertised with posters on trees, walls, and light poles. Check them out to find out where the next event takes place. Nevertheless, as a rule of thumb, every full moon in the summer is celebrated with a live concert, and no words can quite capture the atmosphere. The breathtaking views of the caldera under the moonlight are the perfect accompaniment to the music. International and Greek artists perform, although, more often, the singers will be Greek.
White Door Theatro Firá
This is one of the most acclaimed entertainment venues of Santorini, famous for its Greek Wedding Show. This is not just a show to watch, but an interactive performance with actors, dancers, singers, musicians, and you. Children are welcome.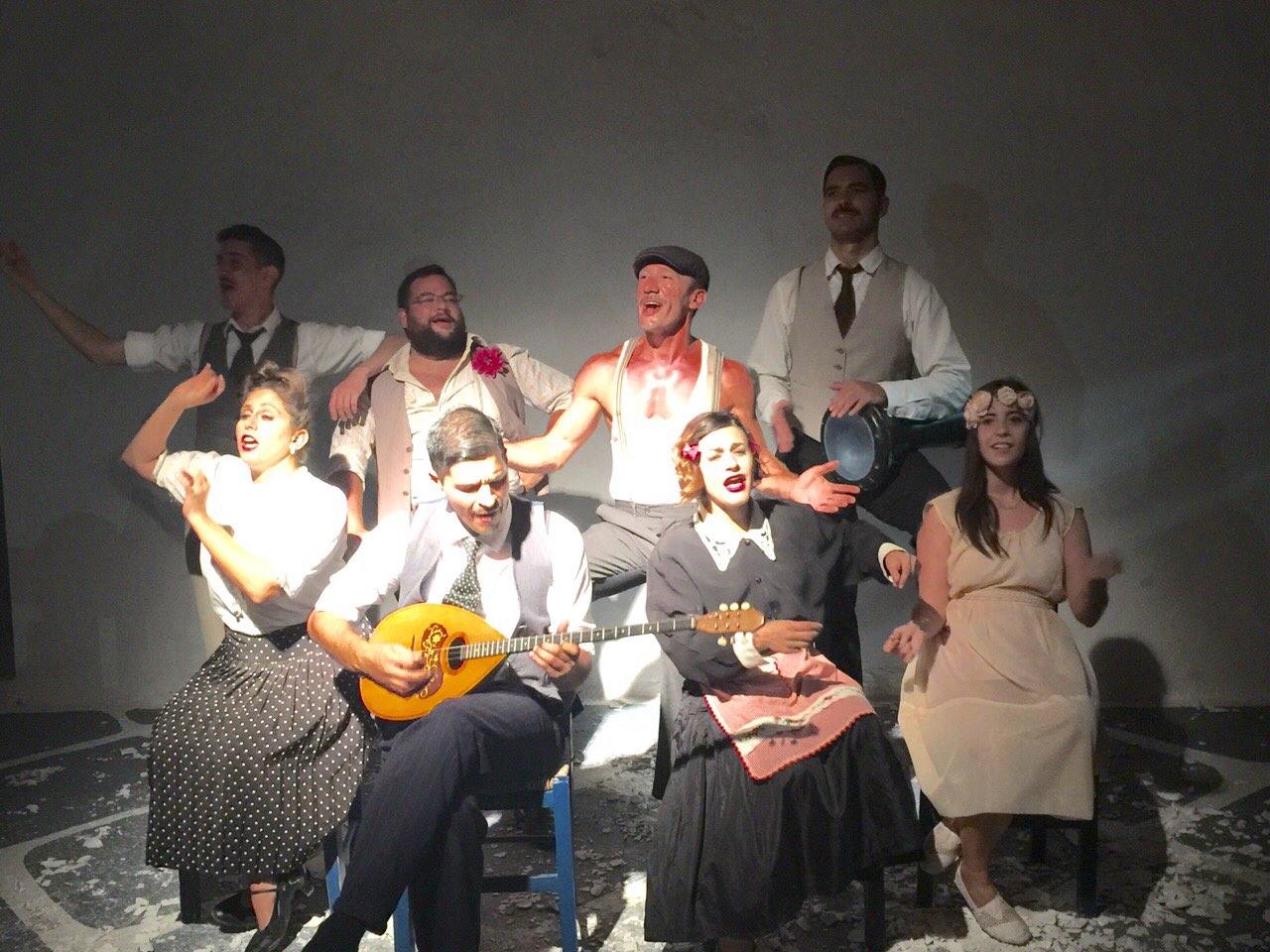 Atlantis Books in Oia
Atlantis Books is one of the worlds' most beautiful bookstores, yes, but it is also an entertainment venue. Their summer readings on the balcony are famous among culture buffs, but they also host fancy events, like an annual International Tzatziki Festival, an Arts & Literature Caldera Festival, and even live music (in October, The Steams performed live at the bookstore).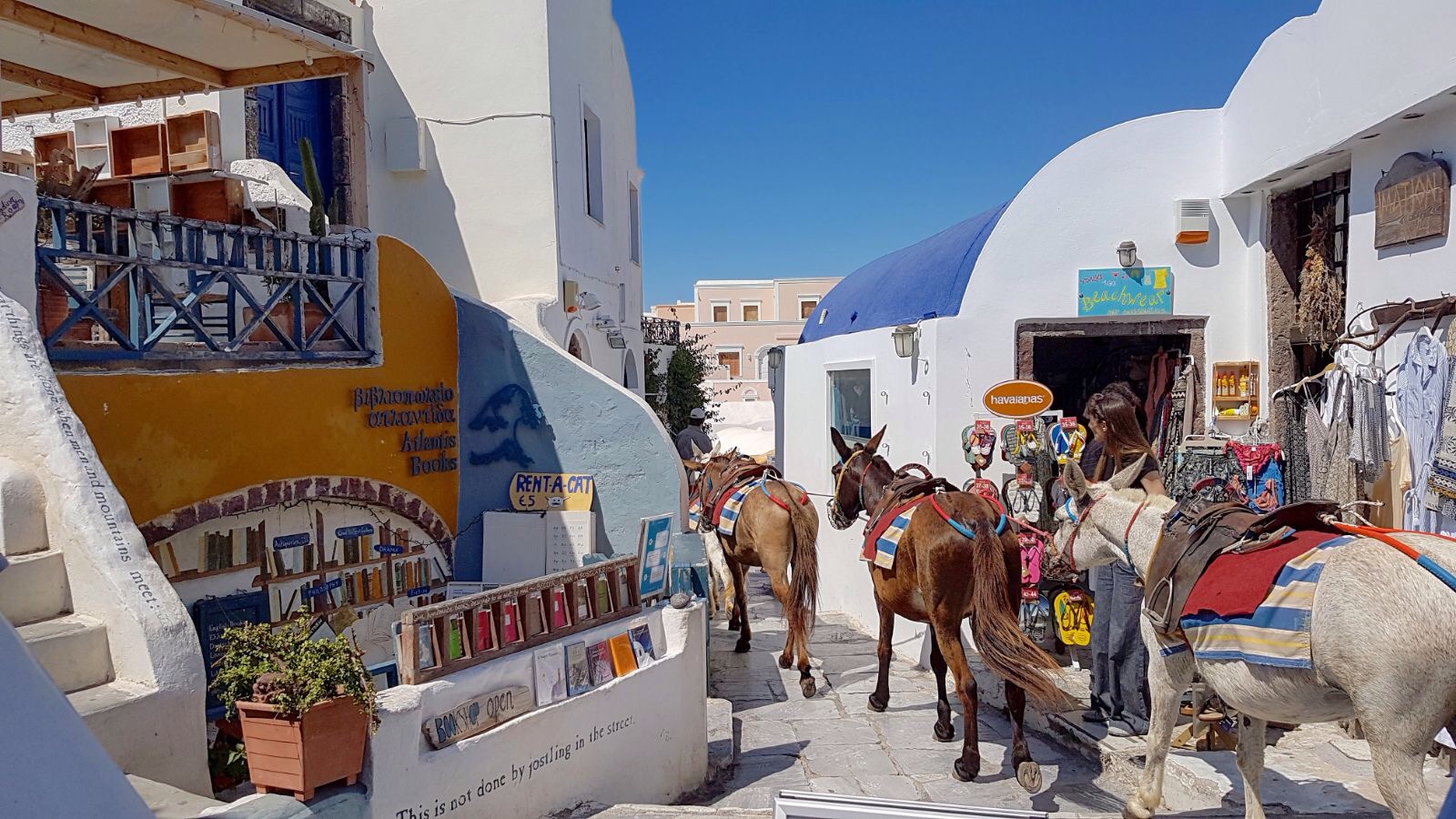 As you see, although there are not many entertainment opportunities outside of bars, restaurants, and clubs, Santorini still has plenty to offer. Plus, the occasional street performers under the colorful sunsets of Oia will enrich your experience too.