Santorini is not often considered a source for agricultural products. This is owing to the island's incredible touristic popularity, no doubt. However, the unique volcanic nature of Santorini and its climate have properties for growing high-quality products for your table that are not available anywhere else in the world. Here are just a few of the produce specific to Santorini to tantalize your taste buds.
Santorini Cherry Tomatoes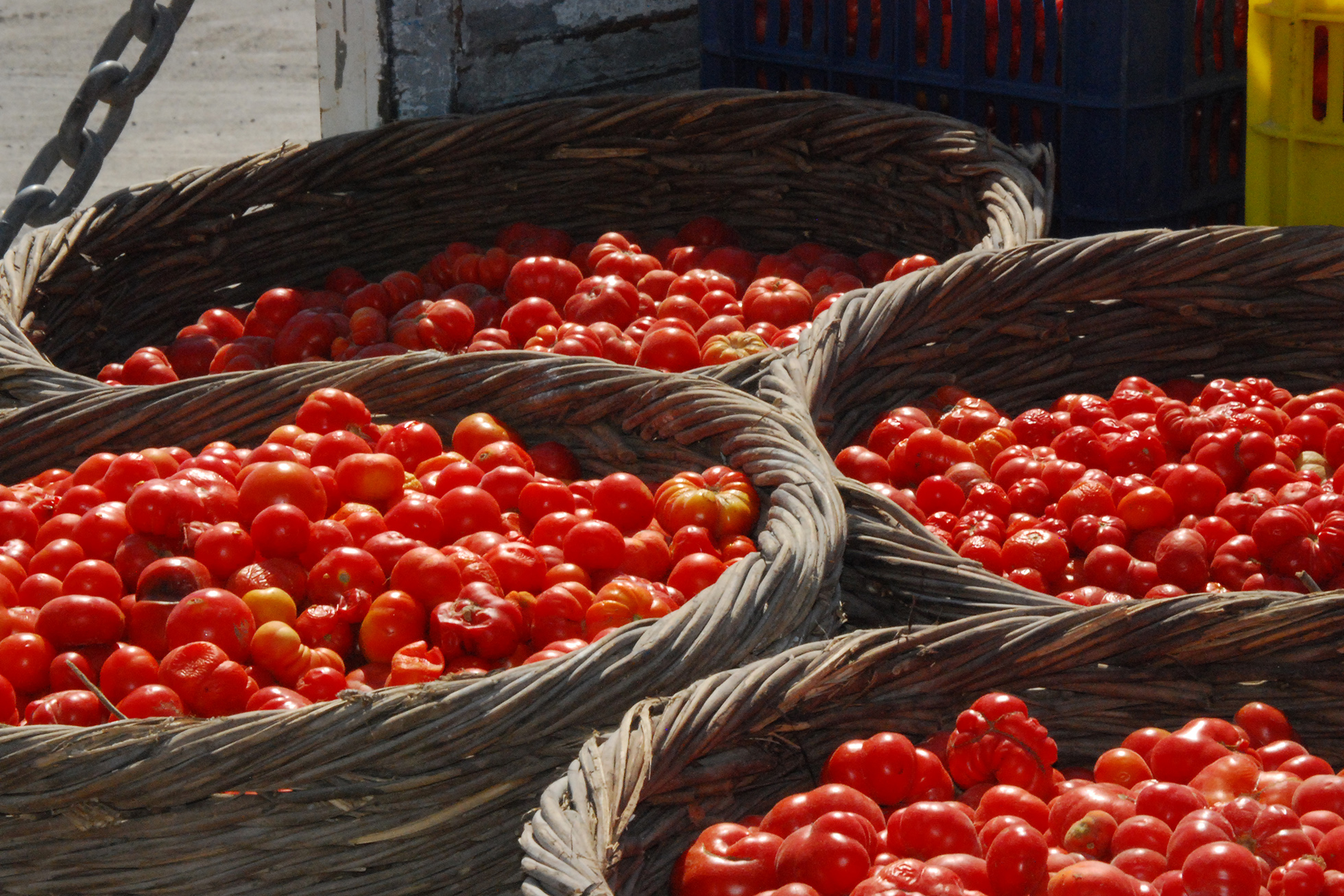 These tomatoes are a unique variety that may be Santorini's most famous produce superstar. The Santorini tomatoes, or "tomatines," offer an intensely rich taste accompanied by earthy flavors and a distinctive aroma. Grocery stores on the island usually sell them in summer, and visitors will instantly recognize them because of their small shapes, crimson color, and rich fragrance. Try the sun-dried ones to add a unique Santorini flavor to any dish.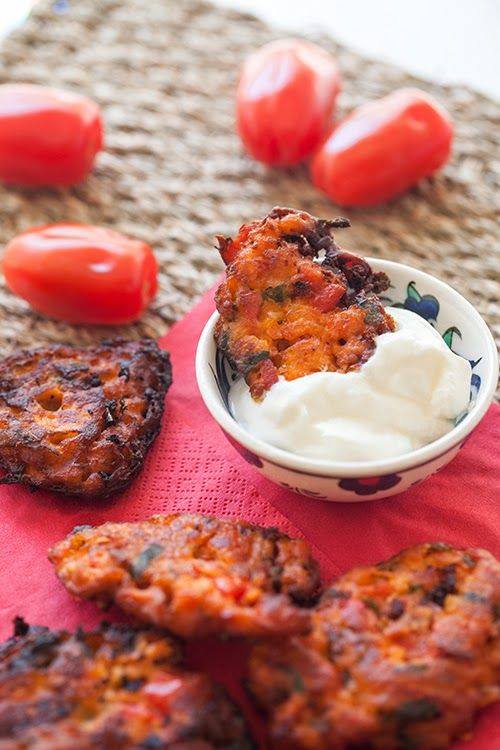 Traditional tomatokeftedes (tomato fritters)
Also known as Ntomatokeftedes and tomato-balls, these delicacies are deep-fried Santorini cherry tomatoes mixed with herbs, onions, and flour. Most grocery stores on the island carry them, as do many of Santorini's restaurants, and taverns. While the keftedes are called "balls" – they actually resemble fritters shaped into patties and then fried in a bath of Santorini olive oil until they're puffed and golden brown.
Santorini Fava
Another famous dish of Santorini, fava has origins in ancient Greece. The yellow split peas used for fava are cultivated on Santorini and Anafi. Grown here since Minoan times, they are sowed in December and harvested in June. Every grocery store on the island carries yellow split peas, and most restaurants serve fava. For instance, summer fava is topped with capers, while winter fava is often served with fried 'kabourma' (smoked pork).
White Santorini eggplants
For foodies accustomed to the dark purple eggplants, this Santorini variety will look pretty strange. However weird white eggplants may be though, the fact they are actually rare has increased demand for them. Beyond their appearance, the white Santorini eggplants are exceedingly sweet and delicious. You'll encounter them at most large tavernas in summer, but a mouthwatering paste called "melitzanosalata" made from them abounds all year round.
Melitinia
This handmade pastry stuffed with the "anthotyro" or "myzithra" local cheeses is only made on Santorini. You will find these pastries in every traditional bakery on the island and most often served as a dessert in restaurants. The delectable treats are a favorite for weddings, engagements, and festivals.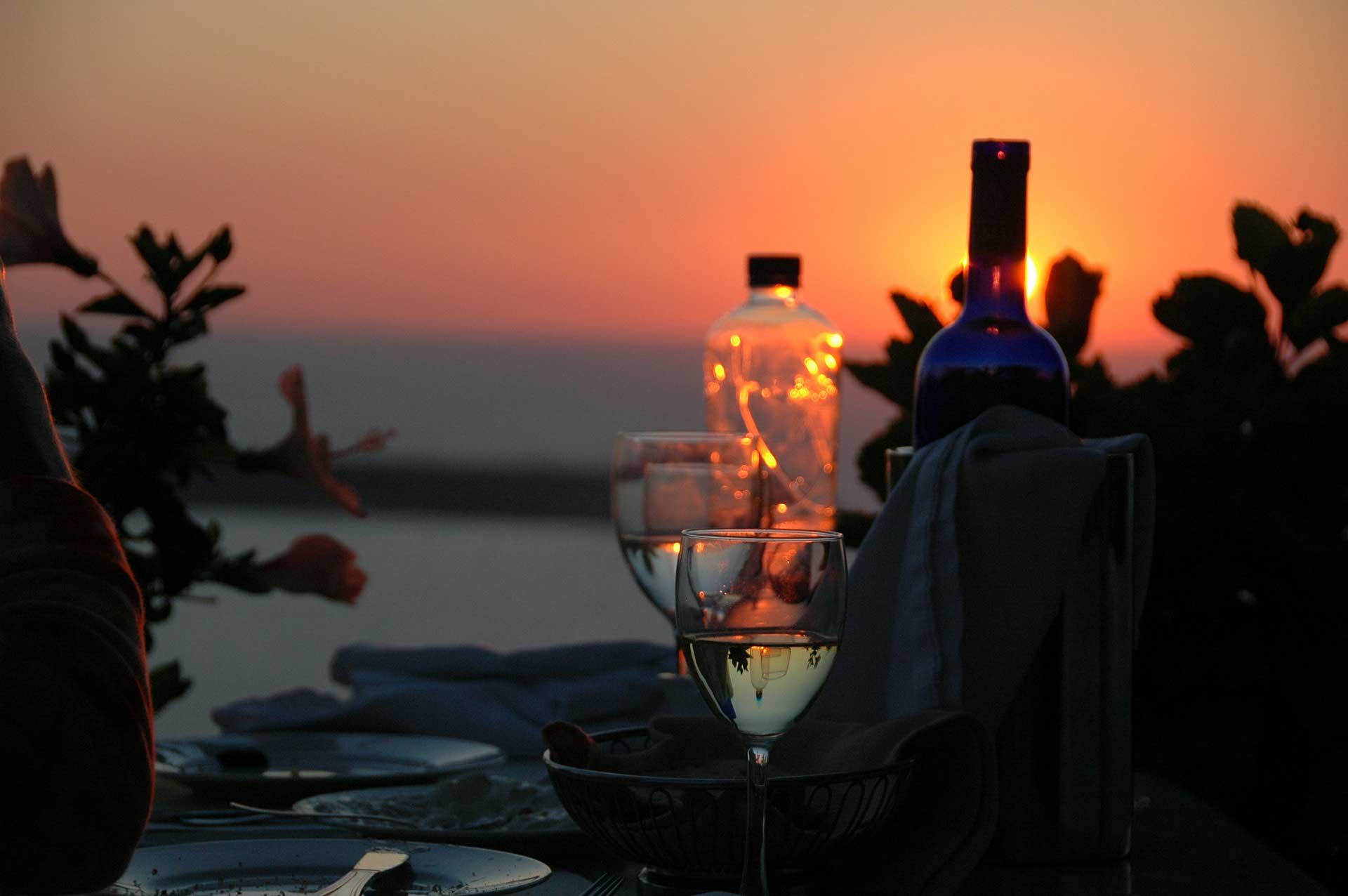 Wine
Santorini is world famous for its extraordinary wines. Santorini wineries specialize in traditionally-grown and produced wines stored in the old-style kanaves (cellars), which are well-known. Brands such as Boutari (Megalochori), Antoniou (Megalochori), Canava Roussos (Mesa Gonia), Koutsoyannopoulos (Messaria), Santo Wines (Pyrgos), Sigalas (Oia) are extraordinary examples. Basically, there are three kinds of wines produced here: the Brusko a dry, strong red; the Nichteri, which is a dry, strong white variety; and the Vinsanto, a sweet red, which is extremely strong.