If you are looking for the top things to do in Oia in 2018, these recommendations will help you plan the perfect vacation.
In all honesty, it is hard to choose among the many things to do in Oia if you want to have an exciting stay on Santorini. Oia is a fascinating island village, famous for its white cliff houses, and featured on the cover of many travel guides and on postcards as the most beautiful destination of Thira.
Many people who visit Santorini choose Oia as their main destination for lodging, and they explore the island from this starting point. On our blog you will find many recommendations, including what to do when you visit Santorini with children. We also feature several day trip ideas, must-see island attractions, and much more. But for visitors interested exclusively in Apano Meria, here are the top things to do in Oia in 2018.
Oia's Sunset

Watching the sun setting over the Aegean Sea from the Sunset Serenade in Oia is still the favorite pastime of Santorini visitors. There are several other spots perfect to enjoy the colorful skies when you stay in Oia, including your private jacuzzi at Santo Maris Oia Luxury Suites & Spa. But keep in mind that our resort is not located at downtown Oia and the Caldera side. Instead, you will enjoy a romantic setting and privacy. There are many other places that will offer great views of Oia's sunset, including the walls of the ruins of the kastro, from the donkey steps to the old port of Naoussa, and so on. Pretty much every spot in Oia is a good vantage point to watch the sunset.

Luxury Villa Private Pool Sunset Sea View: watch the sunset away from the crowds from your suite's private veranda overlooking the dazzling Aegean Sea at Santo Maris Oia Luxury Suites & Spa

Atlantis Books Is a Must-see

One of the world's top bookstores is located in Oia and is a major tourist attraction. Atlantis Books, the gem of Nomikos Street, was founded by Craig Walzer and Oliver Wise in 2004. It's the most beautiful bookstore on earth, a "cave of books," and a venerable landmark according to Greek journalist Thodoris Georgakopoulos who describes this unlikely temple of literature in superlative terms.

It is a very unusual place, and a joy to explore. Among the tourist traps of Oia, it is a hidden gem, a wonderful surprise.

Atlantis Books

Katharos for Beach Fun

Katharos is a charming, pebble beach, secluded and pristine, not so popular with tourists, so perfect if you want to spend moments of blissful privacy facing the crushing waves of the Aegean. But keep in mind: the road to the beach is quite a challenge. Because the terrain is rough (pebbles and stones), wear good shoes. You may also consider wearing water sports shoes when you go swimming here because of the pebbles, which find their way into the water and may be rough on your feet.

Katharos is the closest beach to Oia.

Atlantis Dive Center

Diving deserves to be among the top things to do in Oia in 2018. It is a fun activity for all ages. >Atlantis Dive Center offers diving excursions for beginners, as well as daily half-day trips to two different dive sites for expert divers. They also have snorkeling tours around the volcanic islands of Santorini in sites with clear, shallow water, where you can explore the treasures under the sea in safe conditions. You can even dive at the site of the memorial plaque dedicated to Jacques-Yves Cousteau.

Atlantis Dive Center is one of the few Cousteau Dive Centers in the world.

Visit the Naval Museum of Thera

The Naval Museum of Thera is located inside a traditional sea captain's house near the telephone office in Oia. The permanent exhibition features nautical equipment in chronological order, as well as objects used by seamen for storage, memorabilia, and tools. Many of the exhibits come from the shipyards of Santorini, Vlahos and Nomikos.

Naval Museum of Thera

Oia Perivolas Cemetery

Another attraction that offers a glimpse into the naval history of the village is Oia Perivolas Cemetery. It is located on slopes of the Perivolas. Here are buried many captains and seamen whose names are intrinsically connected to the history of the island. Many graves are adorned with marble anchors, ship reliefs, and other items that remind of the nautical past of Oia. There's also a monument dedicated to the villagers who died in World War II outside the cemetery in a small square surrounded by pine trees.

Oia Perivolas Cemetery

Visit an Art Gallery

Oia is a great destination for romance, but it is also a place where art lovers can enjoy quality moments. There are several art galleries carrying local painting and sculpture, as well as handmade jewelry and other valuable objects. Art lovers can both admire and buy these items at fair prices. Among the galleries highly recommended in Oia we'd like to mention Oia Treasures Art Gallery, Art Gallery Kyrkos, Galanopoulos Art Gallery, Oria gallery Nikos Rigopoulos, and Mnemossyne Gallery. Even when you stay at Santo Maris Oia Luxury Suites & Spa you will also notice valuable art adorning our interiors.

Oia painting by Christoforos Asimis

Day at the Spa

The spa at Santo Maris Oia Luxury Suites & Spa is a temple of wellness designed to remind of a traditional Oia cliff house. It boasts an 80 m² heated indoor swimming pool, rest areas, steam bath, sauna, and massage rooms, and offers several signature spa packages and therapies like detox wraps with special oils, deep scrubs, hydration, glow and anti-ageing treatments, cryotherapy, and professional massages.

Revival Spa at Santo Maris Luxury Suites

Taste the Wines of Santorini

Santorini is a living vineyard. It is famous for its unique wines, which have a distinctive bouquet, highly praised by connoisseurs. The volcanic pumice soil gives the grapes special minerals that influence that taste of the wine. The vineyard area of Santorini covers more than 14,000 hectares, with over 50 grape varieties, some of which are rare and have unique enological characteristics.

The wines of Santorini are famous around the world.

Oia from the Sea

Either you book a boat tour or rent a yacht, you simply must see Oia from the sea. It is a romantic experience that will give you many interesting photo ops. You can ask your concierge at Santo Maris Oia Luxury Suites and Spa to organize a cruise or a boat tour for you, or you can refer to this article to see what other options are available for you when you stay in Oia.

Sailing the Aegean is a rewarding activity for many visitors to Oia.
These are only ten of the most interesting top things to do in Oia in 2018. As an added bonus, the hike from Oia to Fira can make a wonderful experience for the entire family. This is an easy-to-medium route that offers stunning views of the caldera. The route is properly marked at the most critical junctions and this self-guided route from Fira to Oia features points of interest and other details.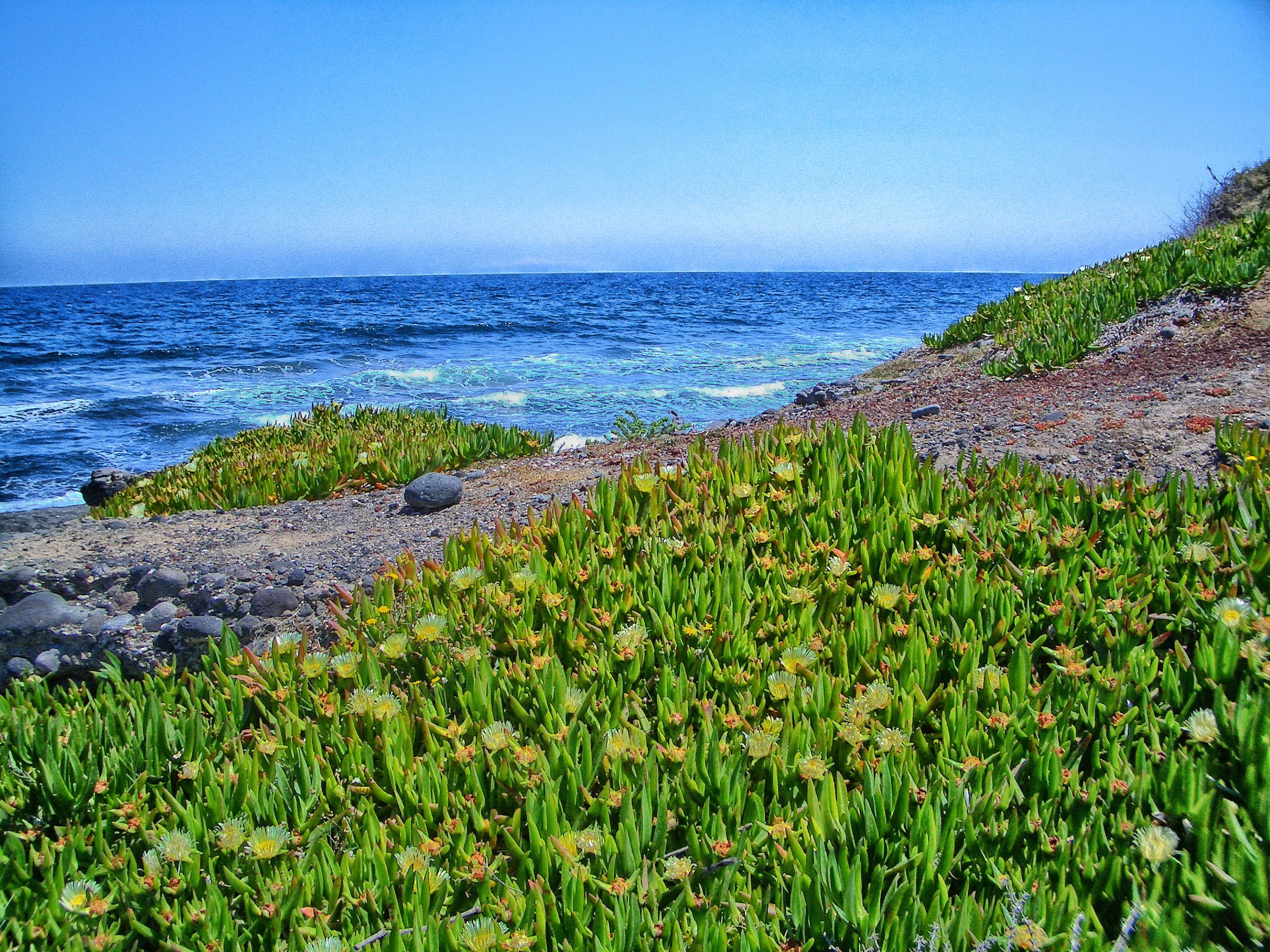 Besides hiking from Oia to Fira, you can also explore Santorini by bike, rent a quad, go shopping, and much more. You can go for a swim in the Ammoudi Bay, take a donkey ride, or just explore Oia on foot to discover hidden alleys and gems that are usually not featured in travel guides. And don't forget to visit Oia's beautiful little churches.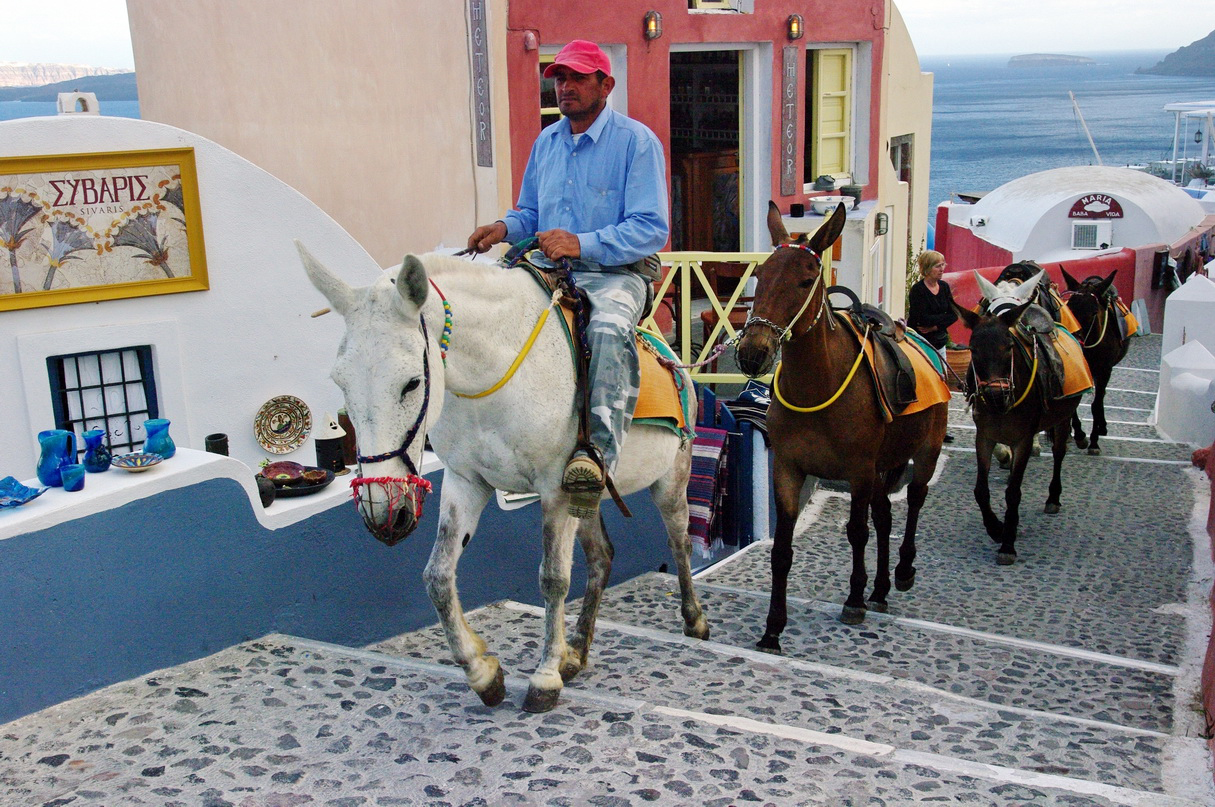 Whatever you choose to do when you visit Oia in 2018, you will always have an experience to cherish for a lifetime. Continue reading our blog and we will follow up with other suggestions to make your vacation truly special.